Man Discovers Gigantic Banana at Grocery Store
A man couldn't believe his eyes when he discovered a giant banana weighing nearly 1 pound at the supermarket.
Ethan Barnes, a grocery worker in Michigan, stumbled across the beast in a Meijer store.
Barnes shared a clip of his find to his TikTok account, @apmellowboyy, on Tuesday and it has already racked up more than 3 million views. In the video, he says he "found this big boi while stocking bananas."
The 19-year-old told Newsweek it was "the biggest I've seen and the biggest I've stocked so far." After finding it, he said he immediately went on break.
"I ate it, almost a pound's worth of banana went into my stomach," he said, adding it "tasted like your ordinary banana."
Barnes admitted he nearly didn't work that day, saying: "I'd like to say it's crazy how an everyday item can grab so much attention. I almost called in that day to be honest. I picked it up and knew I had to make a TikTok about it. The internet is the internet, so I thought maybe it could blow up since it was massive."
In the clip he films the yellow fruit next to a display of bananas, showing how it dwarves all the others on the shelf, then takes it to the scanner and weighs it.
The banana clocks in at a whopping 0.935 pounds and costs 55 cents. After buying the banana, Barnes films himself in his car, saying "let's peel this boy."
It looks like a regular banana on the inside and Barnes takes a triumphant bite in the clip, which can be seen here.
"Don't worry I didn't waste the banana," he assured viewers. Asked by commenters later how it tasted, he replied: "It wasn't bad at all."
The giant fruit has gone down a storm with fellow TikTokers, who speculated that it could be a record-breaker.
Rose Romola reckoned: "That is a whole meal in a single banana."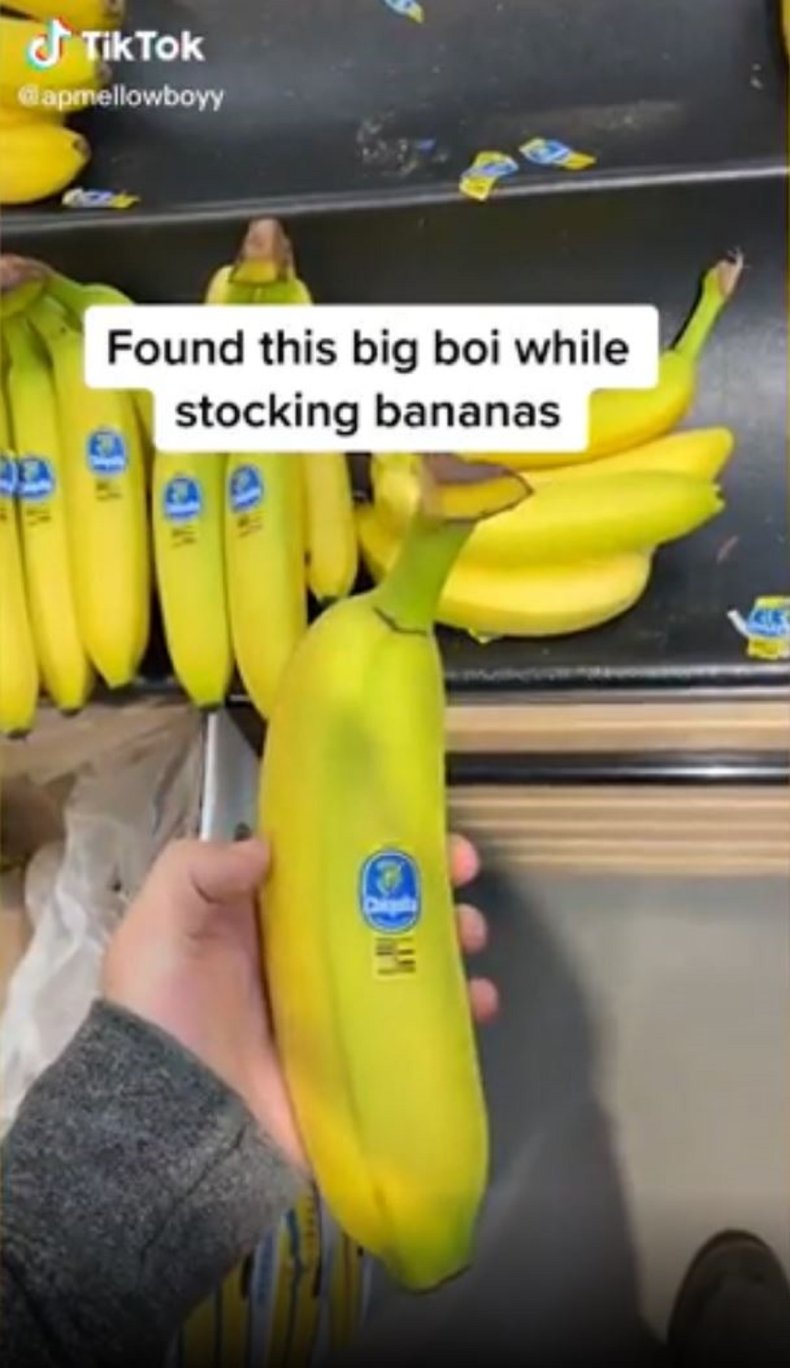 "You should've taped it to a wall. You could've sold that for a couple hundred thousand," Arinza Okeke suggested.
Raechelle admitted: "Little sad. I wanted it to be a banana inside a banana like when farmers find a huge egg and it's an entire egg inside."
Chron1c-1 joked: "That's the cartoon banana in real life."
NavalFox asked: "No one else thinking World Record here."
Marcus Drees had a theory about why the banana was so huge, writing: "I'm pretty sure that's two infused into one."
The Pancake Goblin went even bigger, posting: "Pretty sure it's 3 bananas welded together at birth."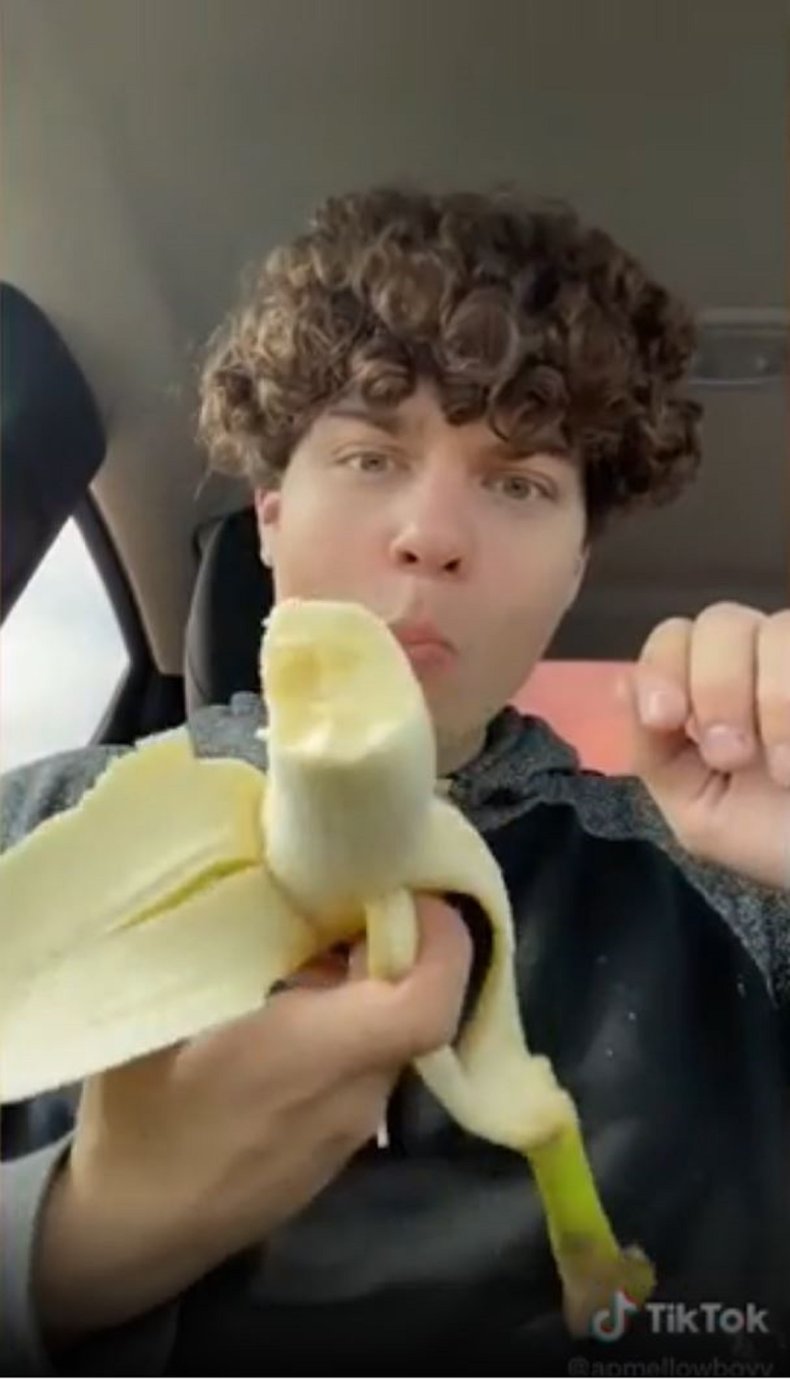 It's not the first supersized food item to go viral in recent weeks, after a man ended up with a "f****** huge" chicken sandwich at Burger King.
TikToker taylorprice943 shared a clip of the massive meal to the social media site earlier this month, where it amassed more than 3 million views.
Numerous theories were offered to explain its size—and many commenters warned that the man in the video should not eat the chicken—but taylorprice943 shared an update revealing that the giant sandwich was mostly batter.
"For everyone that's worried about it being undercooked, it was not undercooked. It was definitely cooked fine," said the TikToker.
Newsweek has reached out to Meijer for comment.
Update 9/23/21, 11 a.m. ET: This article was updated with comment, video and photo from Barnes.