Gila Bend Scrambles to Find Migrants Shelter After Feds Drop Families in 'Middle of Nowhere'
While many border towns in Arizona have yet to experience the influx of migrants headed to the southern U.S. border, migrants are being brought to Gila Bend.
With less than 2,000 people, the small town in Maricopa County is nearly 2,400 miles from Mexico. Typically, Gila Bend does not see any migrants at all, but with facilities overflowing in other cities and the Biden administration struggling to shelter people crossing the border, more and more migrants are being dropped off there.
"The [Biden] administration has decided to use us as a drop point for migrants that have been held for 72 hours. Unfortunately, we're pretty much in the middle of nowhere," Mayor Chris Riggs told Newsweek. "It's 30 miles, either direction, to get to the next city or town from us, and it's just empty desert. And we have no facilities here to assist these people."
Riggs said Gila Bend was first notified on March 2 that migrants would be dropped off in the community, but he's lost as to why it was chosen, given that no Border Patrol facility or personnel are stationed in town.
On Monday, federal agents brought 16 people, who were previously being detained in nearby Why, to Gila Bend. The group was made up of six families, five from Venezuela and one from Chile.
"They literally brought them here, unloaded them out of a van and a couple of trucks, and as soon as they were unloaded, they left," Riggs said on Wednesday.
Although eight-hour advance notices are the best that federal agencies typically offer to towns, the mayor said he received only a two and a half hour notice in this case.
"We scrambled, trying to find them a place where they could get a bed, at least a shelter that could take care of them for the day," Riggs said.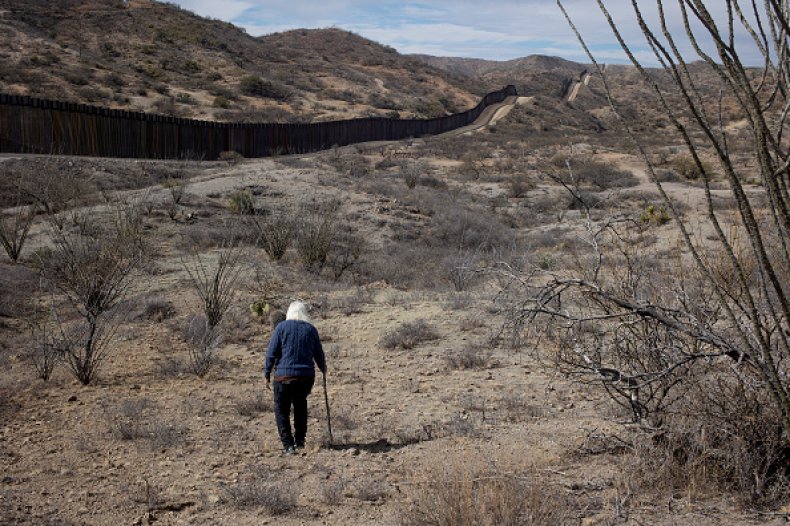 Even after Senator Kyrsten Sinema helped locate a Phoenix shelter that would take the migrants, the mayor said the town was unable to find transportation to get them to their destination because Gila Bend's insurance carrier wouldn't let him use the town vehicles to take them to the shelter.
Eventually, Riggs found someone who loaned him two vans.
"Myself, my wife and two volunteers—we took them to the shelter in Phoenix and at least got them someplace. They were going to be safe for the evening and have a roof over their heads," he said. "But Gila Bend is definitely not the place to be dropping people, because we have nothing here."
He said that while he's concerned for the migrants' well-being, he's worried that a surge in people could result in higher rates of crime and, in his town of predominantly elderly residents, higher coronavirus case counts.
"The groups that we had Monday were just really nice families. They were really fun to talk to. I had half of the group in my van for an hour and a half. They were just fun people to be around," Riggs said. "But even they agree there's going to be some bad ones."
"The other thing that concerns me is that they're not being tested for COVID before they drop them off," he added. "My community did not get hammered with COVID the way some of the other Arizona cities and towns did, and unfortunately I've got a rather large senior and older population here that would be very susceptible to either form of COVID, whether it be the one we've seen here in the United States or the Brazilian strain."
He noted that Gila Bend is not the only small community in Arizona that's become frustrated over the increase in migrant drop-offs, along with a lack of resources to handle them. Ajo, which is even smaller than Gila Bend, has experienced a similar situation.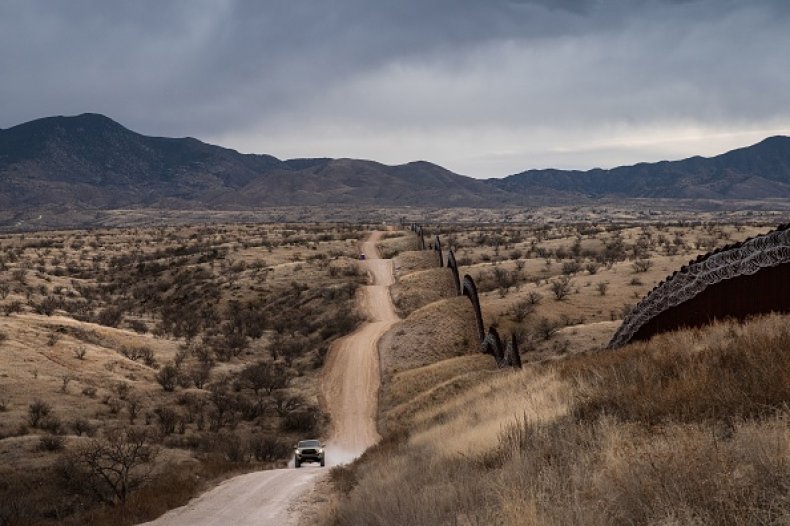 Mayors in other Arizona towns have also expressed concern that Gila Bend has been chosen as the new point of overflow.
"Looking at my local media in Arizona, they're dropping them off in Gila Bend," Douglas Mayor Donald Huish told Newsweek. "Gila Bend is out in the middle of nowhere. I just scratched my head. What's the philosophy of that? I know the poor mayor up there is at his wit's end, not knowing what to do."
Riggs said his town has tried to tell the Border Patrol that there's nothing in Gila Bend for the migrants. The mayor said he has also tried reaching out to the Biden administration, but unlike larger cities, Gila Bend hasn't received any response.
He said the best thing the federal government can do for both the migrants and the small communities by the border is to take the migrants to the shelters, which he argues would put less strain on both parties.
"It scares [the migrants] being just dropped and then being shown to other vehicles. It would be much easier on them, and they're under a lot of strain as it is, if they would simply take them directly to the shelters," he said.
"Both sides [of the aisle] need to look at this, use some common sense and say, 'This is not the right community to do it. This is not right, what they're doing to these migrants,'" Riggs added. "They need to have a plan in place.
"As far as the administration—they need to make a plan. They need to include everybody that's going to be impacted into the formulation of that plan, and then they should move forward," he said.