ABC's Ginger Zee Claps Back at Wardrobe 'Faux Pas'—'It's the Wind'
ABC meteorologist Ginger Zee quickly corrected some of her fans who critiqued the positioning of her hood during a live cross to the site of a major storm.
Zee, 42, was standing on the banks of the Hudson River in New York City for ABC's World News Tonight where she admitted they were fighting some "brutal gusts" of wind.
The Good Morning America star was reporting on two storm systems sweeping across the country during the night time live cross.
She wore a rust-colored hooded parka with a black beanie and thick matching gloves.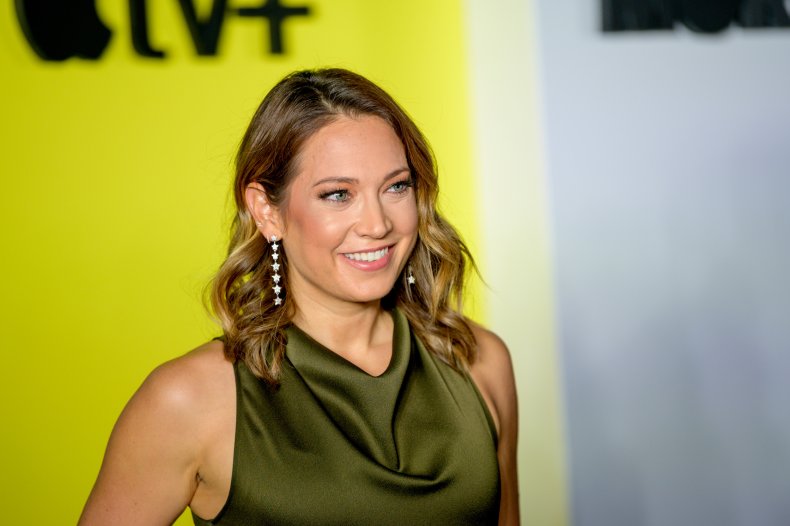 Despite battling intense weather conditions to bring the report to ABC viewers, some of them focused more on what was happening with her clothing.
"What's with the weird off center hoodie?" asked one person on Twitter, to which Zee replied via a retweet, "winds were gusting to 40 mph -- I couldn't quite keep my hood centered."
But when one fan said she'd experienced an onset "faux pas"—an action or remark that can cause embarrassment—Zee corrected them.
"Come on give the lady a break. She always looks good on camera so she's allowed a small faux pas," the fan tweeted.
Zee replied: "Faux pas is not this though — it's the wind lol."
The meteorologist regularly stands up to people on Twitter who critique her appearance or age.
"Aye @Ginger_Zee you look old in the face," a person tweeted her in late February without any further comment or context.
"Is that a bad thing? I'm proud of my age. Thanks," Zee replied.
The meteorologist competed on season 22 of Dancing With the Stars alongside professional dancer Val Chmerkovskiy in 2016. They finished third behind UFC fighter Paige VanZant and partner Mark Ballas in second place, and winners, model Nyle DiMarco and partner Peta Murgatroyd.
Earlier this year a Twitter troll contrasted Zee's current appearance with what she looked like during season 22 of DWTS.
"Remember when she did DWTS she really thought she was hot stuff now look at her she must have gotten married. She doesn't care anymore," a Twitter user wrote in January.
Zee quickly shot them down for their sexist comment: "Omg… I was married with a new baby when I did DWTS so your timeline is off. Also, your misogyny is so thick I can see it over these mountains."
The New York Times bestselling author started working on Good Morning America as the weekend meteorologist in 2011. She was then promoted to chief meteorologist in 2013. She married media personality Ben Aaron on June 7, 2014 and they are parents to 7-year-old Adrian and 4-year-old Miles.