Girl, 6, Drowns at Beach in Memorial Day Tragedy
A 6-year-old girl has died after she drowned at a Michigan beach on Memorial Day, according to police.
Police arrived at Martindale Beach at the Kensington Metropark, in Milford Township, after the child was reported missing at about 5:30 p.m. local time on Monday.
When police started their investigation, they concluded she could be in the water and requested assistance from a dive team, according to ABC affiliate WXYZ.
Several people in the area volunteered to help and formed a human chain in a bid to locate the girl.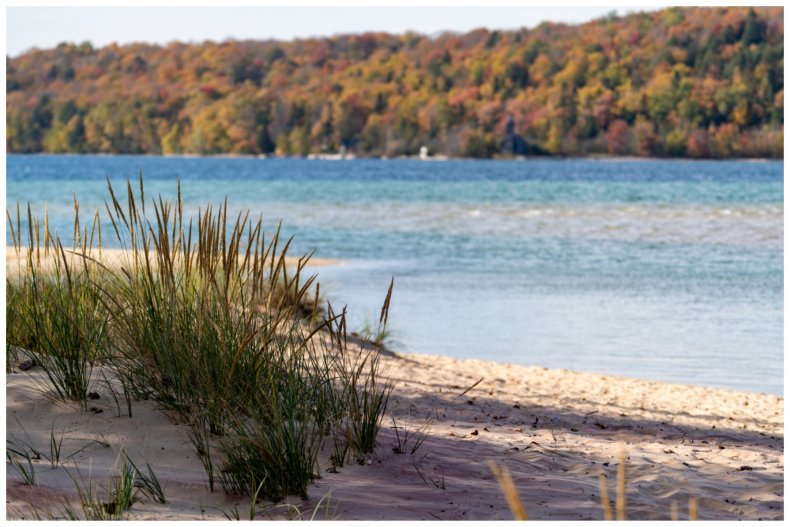 She was later found in a weeded area and first responders were able to pull her from the water and performed CPR shortly afterward.
The girl was later placed in an ambulance and she was taken to a nearby hospital.
Witness Dominique Springer told WXYZ: "The ambulance got stuck in the sand and we were all having to try to move the ambulance.
"You see people come together to try and find a child. No matter what's going on, it's a child involved."
The Oakland County Sheriff's Office (OACS) said it would carry out an investigation into what happened. Investigators have since interviewed the child's parents.
A spokesperson for the police said in a Monday, May 30, Facebook post: "At the request of the Metroparks police, the Oakland County Sheriff's Office will investigate the tragic drowning of a six-year-old female Detroit resident.
"It occurred at around 5:30 p.m. at Kent Lake/ Martindale Beach in Kensington Metropark while she was swimming. Further information will be released as the investigation unfolds."
Springer later added: "It's sad, brought tears to my eyes. I literally cried tears. They found her and put her on the stretcher, lifeless. Whether you were watching her or not, even for a second is crazy."
Newsweek has contacted the OCSO for comment.
According to Stop Drowning Now, an organization committed to ending water-related deaths, an average of 3,500 to 4,000 people drown each year in the U.S. This averages out at 10 fatal drownings per day.
It added that drowning remains among the top 5 causes of unintentional injury-related death for children aged 5 and under.
The organization said children aged 5 to 17 years old are more likely to drown in natural water such as lakes or ponds.
Newsweek has reported on numerous cases across the U.S where people have drowned.
Earlier in 2022, a man in Florida drowned after he fell from his wheelchair and into a pool, according to police.
The man's wife returned home to find him fully clothed and face down in the pool at their home in the 3000 block of Lori Court.