Girl, 3, Becomes Twenty-Sixth U.S. Child to Die in Hot Car This Year
Police in California found a 3-year-old girl dead in a car on Wednesday afternoon.
She is at least the 26th child in the U.S. to die in a hot car this year, according to the nonprofit Kids and Car Safety.
Officers responded to a call about an unresponsive child in a car in the 46500 block of Spruce Street in Indio at about 1:40 p.m., the Indio Police Department said in a news release.
Emergency personnel responded and pronounced the child dead. Temperatures in Indio reached 95 degrees on Wednesday.
"Our police detectives have an ongoing investigation in conjunction with the Riverside County Sheriff-Coroner Office," police spokesman Ben Guitron told Newsweek on Thursday. "We have no further information at this time."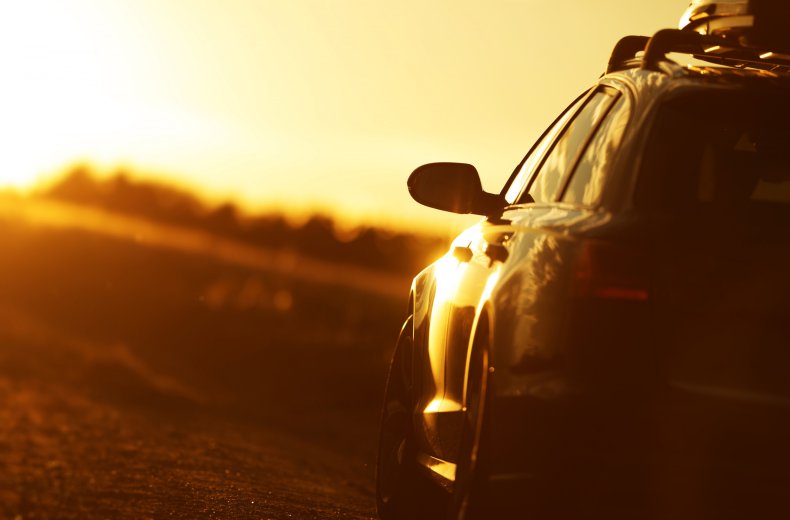 Kids and Car Safety, a child safety organization, said the girl's case is the first hot car death in California this year, but at least the 26th nationwide.
On September 7, a baby girl died after being left in a car during sweltering heat in New Plymouth, Idaho.
Late in August, a 2-year-old girl died after she was allegedly left in the backseat of a hot car in a New Jersey driveway for seven hours. Also in August, a 3-year-old boy died after being left alone in a hot car in Arkansas.
Kids and Car Safety is pushing for technology that can detect when a child is left behind in car to become standard for all cars.
"We are committed to the push for occupant detection technology in all cars immediately," Janette Fennell, the nonprofit organization's president and founder, said in a statement provided to Newsweek.
"As we continue our advocacy, children continue to die week after week. It is beyond heartbreaking.
"Automakers do not have to wait for the regulation to be issued requiring technology; they can add occupant detection technology to their vehicles today. An occupant detection and alert system could have gotten assistance to this sweet angel before it was too late."
More than 1,000 children have died in similar incidents in the U.S. since 1990, while at least another 7,300 have survived with varying injuries, according to data collected by the nonprofit.
The majority of children who die in hot cars are aged 3 or under, according to Kids and Car Safety, and more than half of the fatalities involve children who were unknowingly left in a vehicle by a parent or caregiver. About 26 percent were children who got into the car on their own and became trapped.
"What's important for people to understand is that literally a car becomes an oven within minutes of it being closed, especially during the extreme temperatures that we are experiencing right now," Amber Rollins, director of Kids and Car Safety, previously told AccuWeather.
"And the other important thing for people to know is that it doesn't have to be a super hot day outside for a child to suffer heatstroke in a vehicle."
Update 9/15/22, 8:30 a.m. ET: This article has been updated with a comment from the Indio Police Department.