Girl, 6, Needs Life-Saving Surgery After Swallowing 23 Magnets Copying TikTok Trend
A little girl needed life-saving surgery after swallowing 23 magnets while copying a TikTok trend, it's been claimed.
The 6-year-old, from the U.K., is said to have been playing with the circular magnets at school and decided to take them home to make jewelry for her doll.
Over the next few days the youngster swallowed 23 magnets, with her mother, named only as Tanith, explaining she was imitating a TikTok filter which recreates tongue piercings.
Tanith was quoted by the BBC saying her daughter told her the magnets "felt nice" in her mouth. After complaining of stomach pains, she was taken to the doctor on September 12 after vomiting for two days.
When her condition did not improve she was transferred to a children's hospital who diagnosed her with appendicitis. When surgeons went to operate, they found a string of magnets clogging her intestines.
After swallowing them, the powerful magnets were attracted to each other and formed a clump in her bowels. Consultant pediatric surgeon Costa Healy, who performed the operation, called the blockage "potentially fatal."
He warned ingesting magnets such as this "can cause life-changing injuries." The BBC quoted him saying: "The vast majority of time we get there in time to save them, but if I was a parent with magnets in the house, I'd be getting rid of them."
The little girl is said to be recovering at home following her surgery, but Tanith found more magnets in her room following the ordeal.
She added: "She's been through major surgery and it's been overwhelming for her, and she's got a scar about 10cm long.
"It could have been much worse—there's no permanent damage. We were looking at the possibility of her needing to have a stoma."
"I want to warn parents about the dangers of their children playing with magnets. I want to reinforce how dangerous these magnets really are."
A spokesperson for TikTok told Newsweek: "The safety of our community is our priority, and we do not allow content that encourages, promotes, or glorifies behavior that might lead to injury.
"We continue to conduct additional proactive searches to detect content of this nature and while we have not yet found evidence that this is a trend, we will stay vigilant and take action when necessary."
Earlier this month another child needed similar surgery after also swallowing magnets while emulating a similar TikTok trend.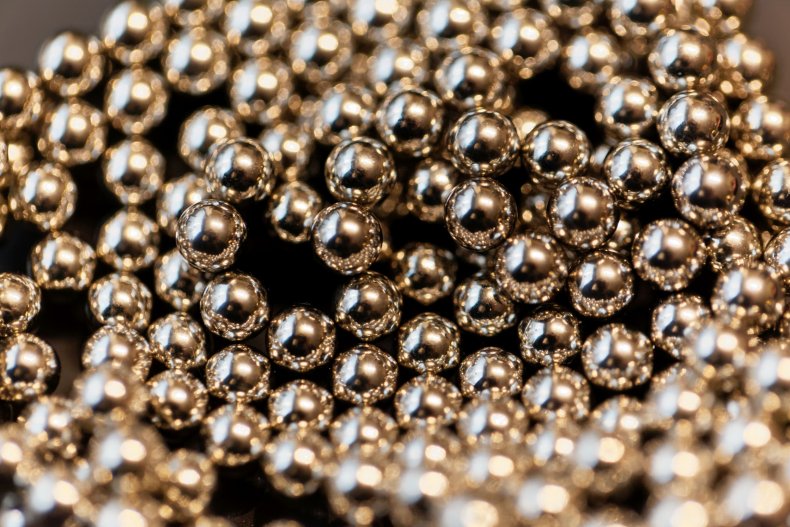 Jack McGeoch, from Scotland, was admitted to hospital with abdominal pain and vomiting. His mother, Carolann McGeoch, shared a Facebook post warning parents of the dangers.
She slammed social media trends, such as those on TikTok "encouraging kids to do tricks with these [magnets]," as her son has "lost his appendix, his small bowel and 30cm of his large bowel."
While she didn't specify which challenge her son was attempting, the post explained it was "all due to a TikTok challenge."
McGeoch added: "Jack is lucky to be alive, but if his experience can prevent other kids from enduring the same then I will do everything I can to get the word out there."