Giuliani Dismisses Trump Lying Allegations: 'If You Believe Cohen I Can Get You a Great Deal on the Brooklyn Bridge'
Rudy Giuliani has dismissed a report that President Donald Trump directed his former attorney Michael Cohen to lie to Congress about the construction of Trump Tower in Russia.
The former New York mayor was responding to a BuzzFeed report that said Cohen was instructed to downplay the president's involvement in negotiations for the Moscow tower by claiming they had ended earlier than they did.
Read more: CNN host Don Lemon stunned by Giuliani collusion claim
Despite Trump's denials of having business ties with Russia, two federal law enforcement officials told the news outlet that Trump intended to visit Moscow during the 2016 campaign and had asked Cohen to set up a meeting with President Vladimir Putin to discuss the tower.
"Make it happen," Trump reportedly told him.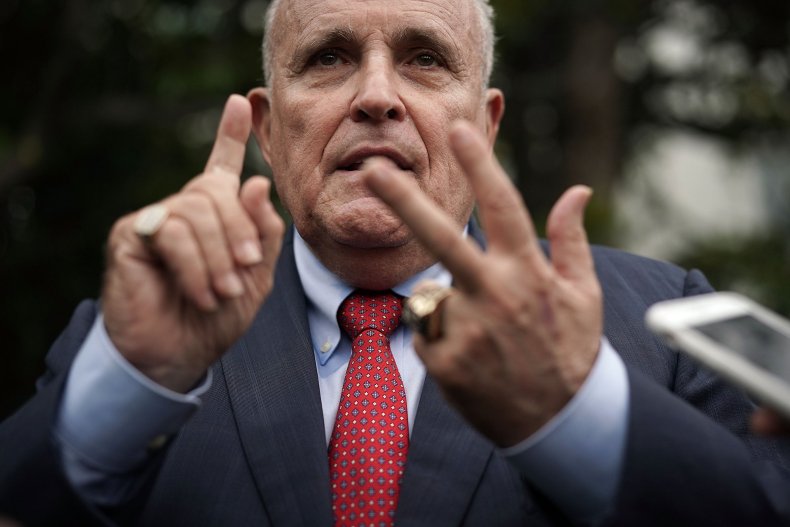 The president and his two of his children, Ivanka and Donald Trump Jr., also received regular updates about the development, which could have netted $300 million in profits, according to the BuzzFeed report.
But Giuliani,Trump's current attorney, dismissed the claims.
After BuzzFeed claimed that Giuliani's phone had been switched off to avoid commenting, The Washington Post's Phillip Rucker tweeted a statement from the former mayor of New York saying, "If you believe Cohen, I can get you a great deal on the Brooklyn Bridge."
CNN legal analyst Neal Katyal, appearing on CNN Tonight With Don Lemon, said if the allegations against Trump were true then the president committed a felony.
And Watergate prosecutor Jill Wine-Banks told MSNBC that if proved, Trump's actions were "subornation of perjury, plain and simple. It is a direct act of the president—while he's president—interfering not only with an investigation but of directly conspiring to obstruct justice."
Giuliani and Trump have repeatedly accused Cohen of lying to get a lighter sentence. But the former New York mayor is already under attack for his comments that he never said there was "no collusion" between the Trump team and the Russians in the 2016 election campaign.
He has since tried to walk back his comments, saying, "If the collusion happened, it happened a long time ago," and there "is not a single bit of evidence the president of the United States committed the only crime you can commit here, conspiring with the Russians to hack the DNC."
Cohen pleaded guilty to lying to Congress in November, including what he said about the Moscow real estate deal he was pursuing on Trump's behalf. He will be sentenced in February.