'Give Me the Baby': Dad Backed for Banning Sister Over Ableist Remarks
Members of a popular internet forum were left appalled after one man recounted the ableist slew of insults aimed by his sister at his deaf wife.
In a viral Reddit post published in r/AmITheA**hole, Redditor u/AITA-ThrowEmily (otherwise referred to as the original poster, or OP) said what was intended to be a leisurely "girls' day" quickly turned into an explosive confrontation after his sister insinuated he should give up his infant daughter.
Titled, "[Am I the a**hole] for banning my sister and her young children from my home?" the post has received more than 9,000 votes and 800 comments in the last nine hours.
Beginning with the explanation that his sister's husband, with whom she adopted five children from five different countries, recently passed away, the original poster said he has tried to be as supportive as possible in the emotional aftermath of his brother-in-law's death.
Adding that his wife (called "Rosa") is deaf and wears a cochlear, the original poster also said that his sister (called "Emily") frequently asks "invasive" questions about her deafness.
"Rosa has tried to be patient and understanding, but sometimes the questions are too much for her," OP wrote. "Rosa and I want to educate Emily, but the questions can be uncomfortable at times."
Detailing the birth of the couple's first child, the original poster said that both he and his newborn spent a week in the hospital after birth, and that the delivery was complicated and scary for both mother and daughter.
Recently, the original poster said his wife invited his sister for a "girls' day, free of kids and full of relaxation." The day, however, turned out to be the opposite of relaxing.
"Emily arrived at our house an hour and a half before Rosa was expecting her," OP wrote. "The conversation drifted to Rosa [and] Emily mentioned 'how hard it must be for Rosa to be a mother given what she's gone through.'"
"I was confused, but Emily went on," OP continued. "She said 'You should give the baby to someone who can take care of it better,' while 'subtly' gesturing to herself. 'Someone who doesn't have physical limitations.'"
"That comment boiled my blood," OP added. "I told Emily to f**k off and to never be in my house again."
In the United States, approximately 15 percent of adults over 18—about 37.5 million— report some level of hearing trouble, according to the National Institute on Deafness and Other Communication Disorders (NIDCD).
And while 13 percent of people over 12 years old—30 million—report hearing loss in both ears, the NIDCD also reports that roughly 118,100 American adults use cochlear implants to improve hearing.
Despite cochlear implants, different communication tools and sign languages, hearing-impaired people face other, societal obstacles, resulting from a lack of awareness and multiple forms of ableism.
Ableism, defined by Access Living as "the discrimination of and social prejudice against people with disabilities based on the belief that typical abilities are superior," is harmful and often "includes harmful stereotypes, misconceptions, and generalizations of people with disabilities."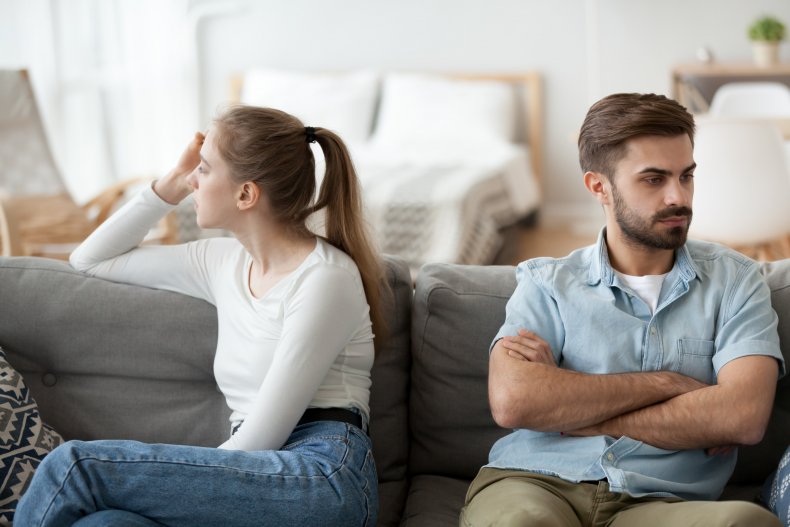 Throughout the viral Reddit post's comment section, Redditors accused the original poster's sister of ableism and applauded him for kicking her out of his house, and his life.
"[Not the a**hole] and your ableist sister can get in the bin," Redditor u/NihilismIsSparkles wrote in the post's top comment, which has received nearly 13,000 votes.
"Imagine if you said she had limitations now being a widow, everyone would hit the roof," they added. "But if it's a deaf and/or disable person everyone thinks it's okay to be both rude and wrong."
Redditor u/Krakengreyjoy, whose response has received nearly 2,500 votes, echoed that sentiment.
"That's completely [f**ked] up, and you should demand a full and complete apology," they commented. "That's unbelievably ignorant and heartless."
"Your wife experienced trauma so your sister thinks she should give her your baby?" Redditor u/court817 chimed in. "That's insane."
In a separate comment, Redditor u/figferret offered a fiery piece of advice to the original poster.
"Holy s**t I would never talk to her again," they wrote. "Dead husband or not that's s**tty gross behavior."