Giving Birth in America Is Getting Even More Expensive: 'These Are Not Small Co-Pays—the Costs Are Staggering.'
Research has revealed the average out-of-pocket fees women pay for maternity care has risen in the past decade or so, meaning giving birth can cost thousands of dollars.
In 2008, the average out-of-pocket bill for childbirth services was $3,069, rising to $4,569 by 2015. During this time, the cost of a vaginal birth rose from $2,910 to $4,314, and $3,364 to $5,161 for a c-section. Overall, the percentage of women paying out of pocket rose from 93.7 percent in 2008 to 98.2 percent in 2015. The authors of the research published in the journal Health Affairs said the spike was mostly due to increased costs among those with deductibles.
Between 2008 to 2013, women on lower incomes were hit the hardest, but this pattern fell away in 2014 after those on higher incomes paid more.
The team also found women shouldered a higher proportion of the total costs of care over time, despite the price of maternity care remaining the same during this period, at $29,518 in 2008 and
versus $29,314 in 2015. As a result, the proportion paid by patients went up from 12.3 percent in 2008 to 19.6 percent in 2015.
To reach their findings, the researchers examined data on 657,061 women enrolled in 84,178 plans with large or medium-sized employers from all major regions of the U.S., who gave birth between 2008 to 2015. Most of the participants were white.
Under the Affordable Care Act, which was signed into law in 2010, employers-based insurance must cover maternity services, the researchers explained. However, insurance companies can pass on certain costs to patients in the form of co-payments and deductibles. According to the authors, 60 percent of women aged between 19 to 64 are covered by employer-based plans, including many lower-income working families.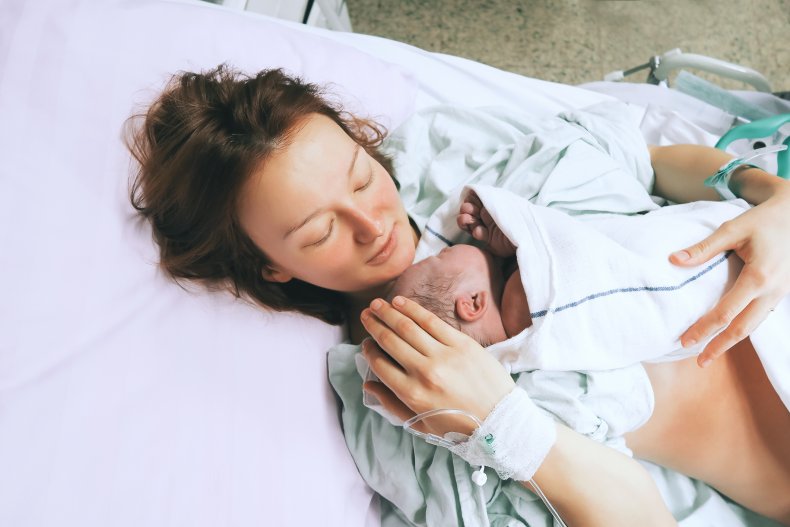 Study co-author Dr. Michelle H. Moniz, assistant professor in the department of Obstetrics and Gynecology at the University of Michigan and a practising ob-gyn said in a statement: "These are not small co-pays. The costs are staggering."
She told Newsweek: "This work is particularly timely given that the U.S. is experiencing a rise in maternal mortality rates, over a time period when our peer countries are seeing a decline.
"Reducing financial burdens for maternity care could help augment national efforts to improve maternal-child health outcomes," she said.
"I was very surprised that nearly every person in this study had some out of pocket cost for maternity care. I was also astonished that the average costs were so high," said Moniz. "Most of my patients don't have $4,500 readily available for healthcare expenses, so our findings raise concern that financial burdens may lead to delayed or deferred care."
Moniz said the dataset focused on employer-based plans, so the findings might not relate to women with other programs and the wider population. But she said the work still "highlights an important opportunity for state and federal policymakers."
"We can do better to ensure that every family, every baby, gets off to the best start in life. Policies that reduce out of pocket costs for maternity care may augment ongoing national efforts to improve maternal-child health outcomes in the U.S.," argued Moniz.