Glenn Beck Sounds Alarm on U.S. Economy, Says Repo Market Operations a Sign That 'Something is Very Wrong' With Financial System
The conservative pundit Glenn Beck spoke gravely of the American economy during his BlazeTV show on Thursday, warning that "something is very wrong" with the financial system after the Federal Reserve stepped in to support the short-term lending market.
Beck, who has a reputation for hyperbole and a history of peddling conspiracy theories, flagged the Fed's repo market activity this week in which the central bank lent billions of dollars to major institutions to keep them liquid overnight.
Ordinarily, banks lend this cash to each other. It works by a bank offering up high-quality assets as security on a loan, which is typically then repaid the next day. The purpose is to ensure that banks have enough cash on hand to fund their operations each day.
But this week, interest rates in the overnight lending market spiked sharply because banks did not have enough ready cash to lend each other. The Fed, which has a target short-term lending rate, stepped in so offer up the necessary liquidity at cheaper rates than in the market.
"So they haven't done this since 2008, they've done it now three days in a row. That tells you something is wrong," Beck speculated, as concerns rise about an economic slowdown and potential recession.
"The Fed stepping into the market to give more cash unannounced three days in a row screams something is very wrong. There is a massive lack of cash at hand," he later continued during his show.
"This hasn't happened since the financial crisis. That's banks telling us something is wrong. It's probably more than just a warning sign, more like an exit sign: Get off on this off ramp."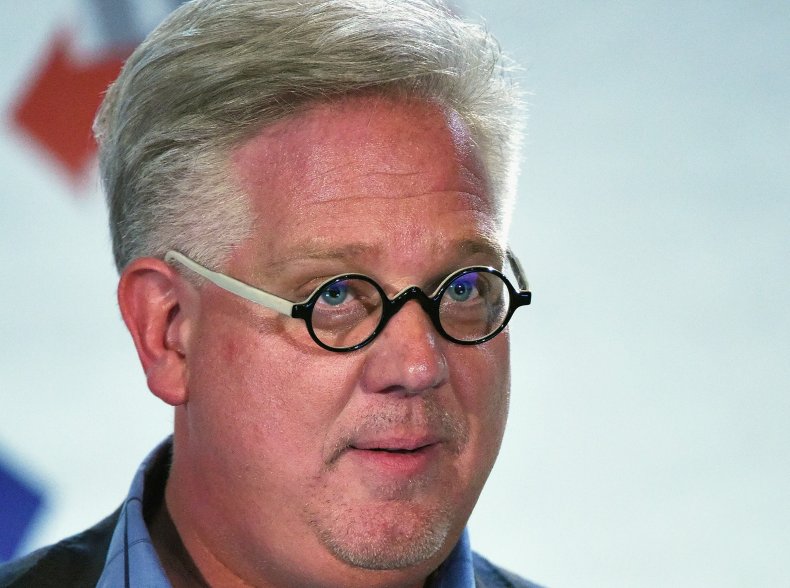 Exactly why the cash dried up this week is not yet confirmed, but there are plausible theories pointed to by those in the financial markets that do not speak to an impending global crisis on the scale seen around a decade ago.
According to Reuters, corporations withdrawing deposits on Monday to pay quarterly tax bills, banks needing to pay for recent massive purchases of U.S. Treasurys, and low bank reserves held at the Federal Reserve are all partly to blame for the sudden cash squeeze.
Economists at UBS said we should expect to see the Fed to remain active in the repo market, as it has been in the past, and that the central bank has prepared for this kind of thing.
"Before the financial crisis, the Fed did daily repo operations. There was also a book of term repos," said a UBS research note on Wednesday, MarketWatch reported.
"The Fed will now likely err on the side of caution and keep offering repo operations to the primary dealers. In fact, the Fed has regularly said that they want to leave enough reserves for market functioning and then a buffer to avoid these sorts of swings."
This is not the first prediction of financial collapse from Beck. Back in 2016, Beck said he felt a crisis coming that would be "bigger than 2008" and "Great Depression-style trouble coming our way," citing fragility in society and markets, though he admitted to being "bad on timing."
Then, in December 2018, Beck wrote on his website that "something's coming, and I haven't felt what I'm feeling right now since 2007," despite two years before touting a similar impending collapse: "Don't get taken by surprise like we did ten years ago. Start planning today."
"We are printing money to bail out the banks again. And the last time the banks were doing this to shore up their balance sheets was 2008," Beck said on BlazeTV yesterday, in an apocalyptic tone, predicting once again another imminent collapse.
"It was a warning sign then that we talked about and very few people recognized it at the time. I'm warning you again: Please recognize this warning signal this time around."