Gloria Steinem: International Women's Day Highlights A 'Shared Struggle'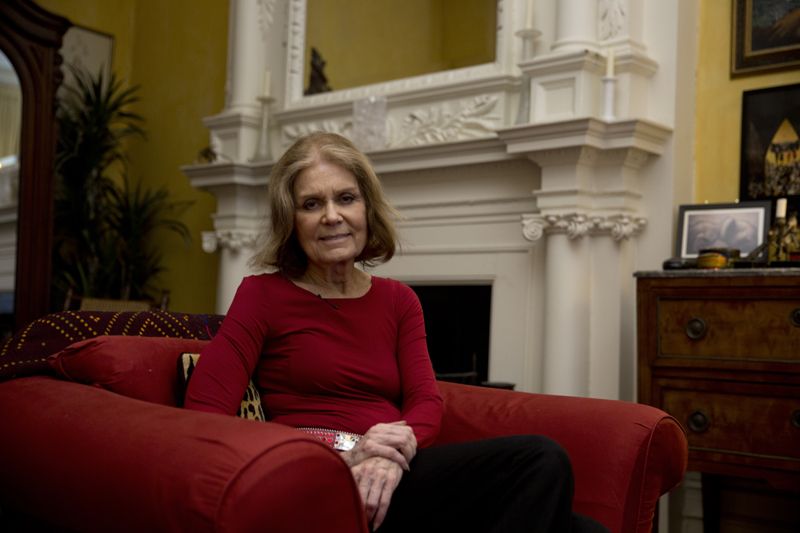 During International Women's Day on Wednesday, women took many different approaches to celebrating and to protesting. Some went on strike, refusing to do paid or unpaid labor for the day—following a path set earlier by women in Poland and Iceland. Others wore red, the color of solidarity, and spent money solely at women- and minority-owned businesses.
The feminist stalwart Gloria Steinem said she spent much of the day "at home protesting online." Steinem, who spoke at the Women's March on Washington in January, took to Twitter and asked people the reasons they went on strike.
Steinem, sporting a red shirt and red rhinestone belt, spoke with Newsweek from her Manhattan home on Wednesday, where she highlighted the work of Camfed, an organization that promotes educating girls in rural communities throughout sub-Saharan Africa. She also spoke about International Women's Day and whether striking is an effective form of protest in the U.S.
Related: International Women's Day: Why some are striking (and why some aren't)
"It has to do with consciousness, I think, of how crucial women's labor is, whether it's at home and subject to slogans like 'Iron While the Strike is Hot,' or whether it's in the paid labor force," says Steinem. "Wherever it is, I think often what women do is less visible than what men do. So it's a very important way of raising consciousness and raising solidarity because you get a great spirit of mutual support on this day."
She adds: "All over the world we are struggling as females to be valued for our brains as well as our wombs, and to be in control of both. This International Women's Day is a good occasion to say how much we are bonded around the world in different degrees, in different ways, but in a very shared struggle."
Newsweek's full interview with Gloria Steinem will be published on Thursday.