Who is Glynn Turman? Aretha Franklin's Ex-Husband Recalls Final Moments With Late Singer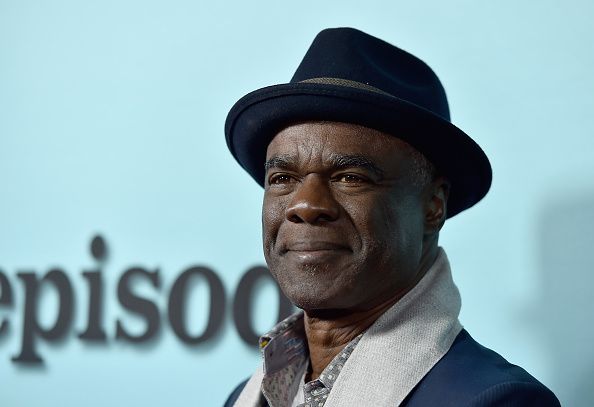 Aretha Franklin's ex-husband Glynn Turman opened up on his last moments with the late singer during an interview with People magazine, released Thursday. The actor, who visited Franklin one day before she died, reminisced about the good times they shared during their marriage and called Franklin "a love of my life."
"I was able to feel her pulse, which was strong. So, she was fighting 'til the very end," Turman said of Franklin, who died from pancreatic cancer on Thursday morning. "She's always been a warrior—a strong, strong woman and a fighter. Her pulse told me that she was not in surrender mode. She was going to fight it 'til the end."
Turman said Franklin was conscious during his visit with her, but she wasn't able to speak to him nor Stevie Wonder, who was also there during the visit. Despite her inability to communicate verbally, Turman said Franklin did recognize the men. "We were able to feed off of that recognition, feed off of the moment of both [of us] sort of realizing that time was extremely precious at this time. So, it was a moment full of closure," he said.
Turman, who became a famous actor after appearing in the 1959 landmark Broadway play, A Raisin in the Sun, met Franklin at a benefit for kids in need in Los Angeles in 1977. The couple tied the knot in a lavish wedding ceremony a year later. The event was televised, and renowned Motown group The Four Tops sang at the wedding as Franklin made her way down the aisle in a gown adorned with 7,000 pearls.
Get your unlimited Newsweek trial >
The couple was separated by 1982, and they officially divorced in 1984. Following his divorce from Franklin, the Different World star remarried a third time to Jo-Ann Allen, in 1992. Franklin was previously married to Ted White from 1961 to 1969, while Turman's first marriage to Ulla Walker lasted from 1965 to 1971.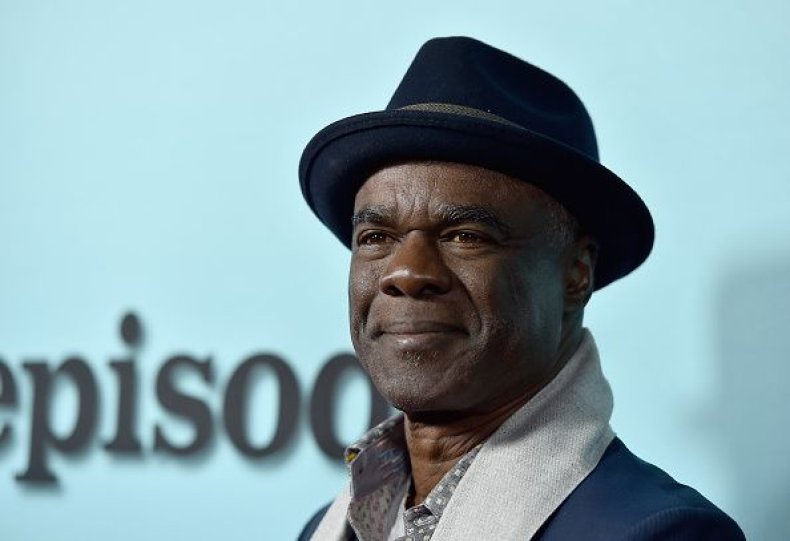 Despite divorcing, Turman said he and Franklin "remained friends over the years" and would occasionally speak on the phone regarding films Franklin worked on. He spoke fondly of the moments they shared together. "The good times were wonderful. The things we were able to share, things we were able to do together, the concerts that we were able to share," he said.
"People think of her often as an iconic singer, an iconic performer, but they don't necessarily remember that she was a mother and a wife and someone's lover," he continued. "There was that part that I'm glad I got to know about."
Get your unlimited Newsweek trial >
Franklin and Turman never had any children together, but Franklin was a mom to four sons, Ted White Jr., 54, Clarence Franklin, 63, Kecalf Cunningham, 48, and Edward Franklin, 61.
Noting the iconic singer's knack for humor, Turman remembered how "hilarious" Franklin was. "She had a roster of jokes and could make funny situations out of situations that you wouldn't think were funny," he said.
As funny as she was, though, Turman said Franklin was equally "stubborn as hell."
"Women's Rights Movement should have her name written all over. She just didn't take tea for the fever, as the old folks would say. She was stubborn and hard to persuade. When she got her mind made up on something, you might as well pretty much forget trying to change it," he said.
In the wake of Franklin's death, Turman said he was certain the singer was aware of "all the people who cared about her."
He added: "I think that the good people who were taking care of her continually told her of all the good wishes that were coming through."
Who is Glynn Turman? Aretha Franklin's Ex-Husband Recalls Final Moments With Late Singer | Culture