GM Makes Great Electric Car Ads, but Where Are the Cars?
General Motors (GM) has been so slow to transition to electric vehicles that even the walking dead have caught up to them. That's what I learned from its Super Bowl commercials this year.
When millions of people tuned into the Super Bowl on Sunday, some watched for the football, some watched for the halftime show, and many others for witty advertisements. As someone who spent the first decade of my career in advertising, I tend to be in the latter camp. Some popular brands' most well-known ads are Super Bowl ads—from "Keep Your Hands Off My Doritos" to the E-trade "Baby" debut, Google's "Loretta," and Volkswagen's "The Force." And we'll never forget the Always "Like a Girl" ad that changed the phrase forever.
Last night, GM ran yet another Super Bowl ad to promote their new electric vehicle line-up, making headlines before the ads even aired for partnering with Netflix and Will Ferrell. But it may come as a surprise to viewers that what GM is promoting, you can't actually buy.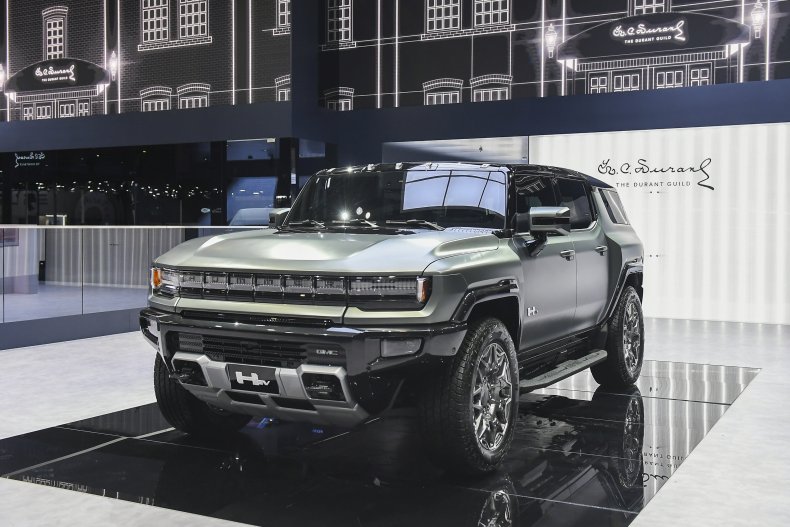 In the ad, GM promoted six of their EVs—the earliest of which is expected to become available Summer 2023 and others that aren't even expected until 2024. With previous deadlines slipping, we'll just have to wait and see.
Despite funneling millions of advertising dollars into promoting an all-electric future, GM only sold 39,096 EVs in all of 2022 (under 2 percent of its total volume). Compared to its primary competitors like Ford, Kia, and Volkswagen—who have also been highlighting their EV models in ads—GM has fewer available EVs on the market and reportedly produces EVs at rates "slower than comparable new vehicles from rivals."
Don't get me wrong: auto companies like GM should be going all-in on electric vehicles. The transportation sector is the single largest U.S. source of greenhouse gas emissions, and EVs eliminate the need for cars and trucks to run on gas, making them far better for our environment than traditional internal combustion engine vehicles and hybrids. But GM needs to put its money and efforts where its mouth is. Isn't it misleading if the cars you're promoting aren't even available for people to buy?
After years of lobbying against long overdue requirements to curb tailpipe pollution, in January 2021 GM committed to exclusively sell electric vehicles by 2035. In February 2022, GM CEO Mary Barra told investors to expect 400,000 EVs delivered by the end of 2023, but by October, GM announced a six-month delay (pushing delivery into mid-2024).
Ideally, GM would be increasing production of their electric vehicles with the goal of completely halting production of gas-powered vehicles. EVs should be everywhere. According to Will Ferrell in yesterday's GM ad, "It's the least they can do." Instead, we heard from GM President Mark Reuss in November 2022 that, "The ICE [internal combustion engine] age is not over." In fact, GM isn't shy to admit that it is maximizing profits from these dirty, gas-guzzling pick-up trucks and SUVs in order to fund investments in electric vehicles—counteracting any potential benefits to our climate.
GM is continuing to invest in their gas-powered vehicles, too. Just last month, GM announced a nearly $1 billion investment in new V8 engines and EV components—but buried in the release is the fact that just 10 percent of that investment goes toward EV development. A 30-second Super Bowl ad costs $7 million, and GM invested in a 60-second ad.
The Super Bowl is the biggest moment every year for advertisers to connect with viewers and, when done right, shift American culture. In the case of electric vehicles, consumers are already on board; in July 2022, the U.S. passed the threshold of mass adoption of electric vehicles.
I wonder how many people visited GM's website last night, motivated by what Will Ferrell was selling and excited to consider their first (or second) new electric vehicle. Instead, they found themselves disappointed when they realized they can't buy the GM model they saw on TV.
GM, stop stalling on electric vehicles, and bring the combustion engine age to an end.
Climate and transportation expert Katherine García is Director of the Sierra Club's Clean Transportation for All campaign.
The views expressed in this article are the writer's own.