'Godfather' Town Corleone Shuts Back Down Schools Because of COVID
"It's not personal, it's strictly business."
That's how residents of Corleone, the Sicilian town made famous by The Godfather, should look at their limited shutdown following a large wedding that took place earlier this month. The town, located in the province of Palermo, closed schools, put a curfew on bars, and postponed the weekly markets and other public gatherings in order to curb the spread of the coronavirus.
ABC News reported that on September 12, a wedding of 250 guests took place (Madonne!). The city administration requested that every guest from the wedding, along with those who live in the household of self guests, to self-isolate. They were also instructed to notify their physicians and the city authorities as they wait for coronavirus test results.
The event, which could become a super-spreader, led to schools shutting down in Corleone as well, since 30 of the guests were students. Italian schools had been shut down since March, and only just reopened this past Monday.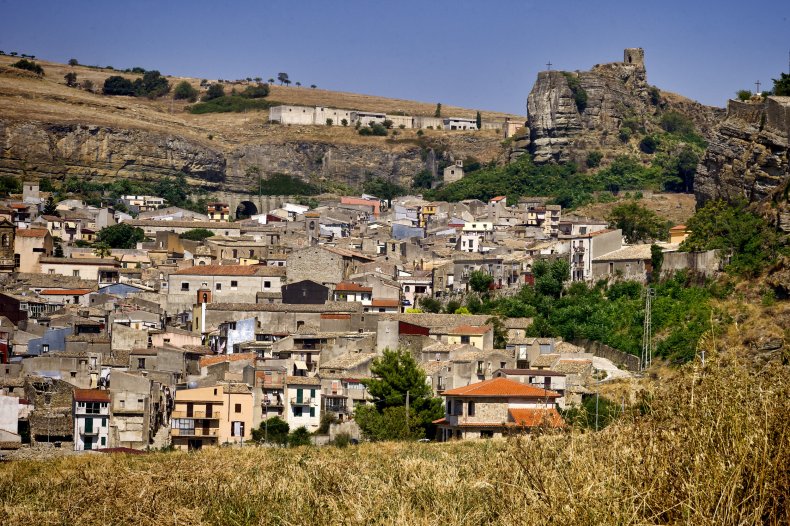 In a Facebook post, Corleone Mayor Nicolò Nicolosi said he expected "maximum cooperation to overcome the current crisis." He also asked the 10,000 residents of Corleone to wear protective face coverings, practice social distance, and wash their hands.
This could keep Corleone from becoming "a red zone," where no one can enter or leave the town, which could become a quarantine zone if things take a turn for the worse.
Luckily, Palermo and Sicily were not hit as hard as the rest of Italy during the first wave of Covid-19, while the country was locked down from March until May.
The seven-day average of coronavirus cases in Italy peaked on March 26, when its recorded daily case count was 5,646.
According to World-O-Meter, Italy has reported 293,025 coronavirus cases and 35,658 deaths as of Friday morning. 215,954 residents have recovered from the novel coronavirus in Italy, World-O-Meter reported.
The town reported at least seven coronavirus cases recently, and has unfortunately seen a new wave of infections since August. ABC News reported that more than 500 of Sicily's 5,500 cases overall occurred in the past three weeks.
The town of Corleone was made famous by Mario Puzo's book The Godfather and Francis Ford Coppola's iconic Godfather films, which tell the tale of a fictitious crime family, based on the Genovese and Bonanno crime families.
But wearing a mask and keeping a distance to curb the spread of the coronavirus? That's an offer residents can't refuse.