GoFundMe Couple Who Raised $400,000 for Homeless Veteran Johnny Bobbitt Must Hand Over Cash, Judge Rules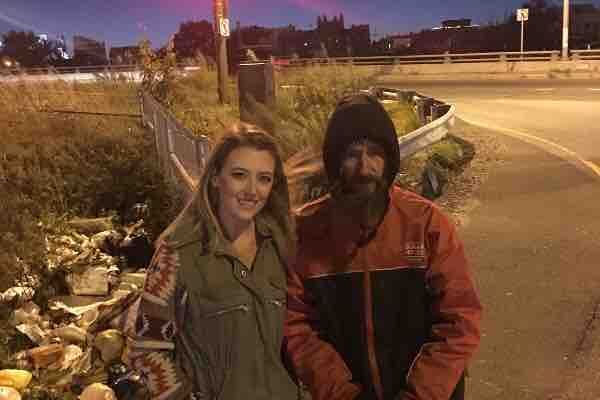 A couple from South Jersey who raised more than $400,000 for a homeless veteran via crowdfunding have been ordered to hand over what remains of the cash.
It was alleged last week that Kate McClure, 28, and Mark D'Amico, 35, were withholding around $200,000 of the funds raised for Johnny Bobbitt, 35, who feared that the couple had been mishandling the money. The issue was brought to the courts this week.
Judge Paula Dow ruled Thursday that the cash must be placed into an escrow account by Friday afternoon and that financial records must be audited, Philly.com reported. A lawsuit alleged the couple had been using the money as a "personal piggy bank." It remains unclear how much is left.
A GoFundMe page was established in November last year after Bobbitt gave McClure his last $20 to get home safe after her car ran out of gas as she was driving into Philadelphia. The news made headlines around the world, eventually raising hundreds of thousands of dollars. "Please help this man get into a home," read the crowdfunding appeal at the time it was launched.
But it appears the relationship between the trio has since deteriorated. Ernest Badway, the South Jersey couple's attorney, told the judge that Bobbitt had obtained up to $200,000 since November 2017. Badway said Bobbitt had stolen items from the couple, Philly.com reported. McClure and D'Amico said they were concerned Bobbitt would spend the cash on drugs.
Bobbitt's lawyers countered by saying their client had received around $75,000. Local media reported that D'Amico gambled using $500 of the money, but repaid it using winnings.
D'Amico told local media that the money would be held until Bobbitt got clean from substance abuse. "Giving him all that money, it's never going to happen. I'll burn it in front of him," he said.
It is believed that despite obtaining temporary accommodation Bobbitt is back on the streets, NBC News reported. One of his legal representatives, Jacqueline Promislo, told the outlet: "What [Bobbitt] would like is to obtain the money that has been raised for him. Over 14,000 people gave him money to help him get off the streets and give him a safe place to live."
GoFundMe confirmed it was "looking into the claims of misuse" regarding the campaign.
"When there is a dispute, we work with all parties involved to ensure funds go to the right place," it said. "We will work to ensure that Johnny receives the help he deserves and that the donors' intentions are honored. GoFundMe always cooperates with [police] investigations."
The couple's lawyer had attempted to push back against the Friday deadline in court this week, Philly.com reported. But Judge Dow hit back: "The banks are open Friday, most banks are open Saturday. And if the monies aren't in the bank, they can pull their money out of their pillowcases and have them delivered to you, to be handed over and placed in a trust account."