A viral campaign on GoFundMe is asking people to donate their money to buy ladders for President Donald Trump's border wall.
The "Ladders to Get Over Trump's Wall" campaign on GoFundMe has already raised more than $21,000 of it's $100 million dollar goal. The fundraiser, which was started by Twitter user @HoarseWisperer and Charlotte Clymer, was launched on Wednesday as a response to another fundraiser to help fund Trump's border wall.
The campaign isn't really about ladders, Clymer told Newsweek. The fundraiser is aiming to show how ridiculous the "We the People Will Build the Wall Fund" is.
"And even though at a rate of $1.7 million daily, it would take their fund about 35 years to raise the $21.7 billion that Trump's own Dept. of Homeland Security says would be needed to build said wall, we wanna make sure ladders are ready to send over to our undocumented friends and help them," the description of the fundraiser reads. "If this seems ludicrous, we welcome you to the coalition of reasonable adults."
"Supporting an organization working to help immigrants seeking legal asylum. This GoFundMe isn't really about ladders at all. It's about lifting people up," the description for the fundraiser read.
The fundraiser was started as a response to another viral fundraiser called the "We the People Will Build the Wall Fund." The fundraiser was started by a Florida Air Force veteran Brian Kolfage and went viral. It has already raised over $6 million as of Thursday, just three days after it had launched. Kolfage previously told Newsweek that he started the campaign because there was "inaction from politicians on both sides of the aisle."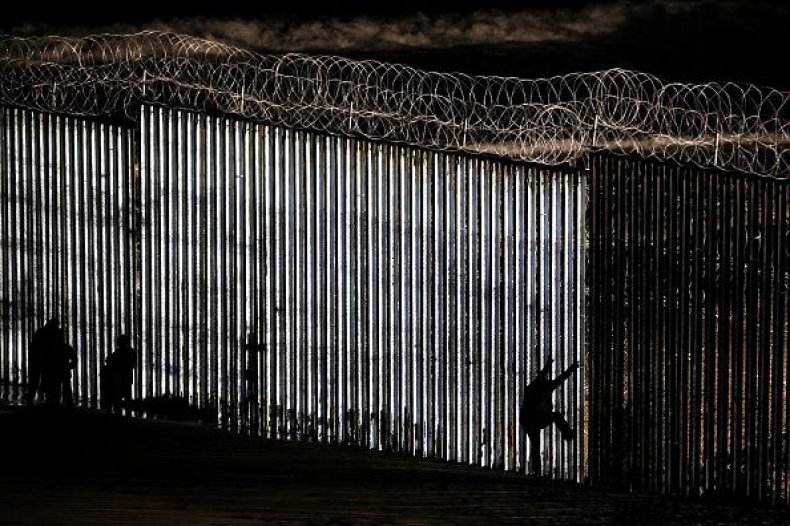 "I could see the frustration among many Americans like myself. I knew there was a possible way to do this with so many people passionate about the cause," he previously said.
Clymer, who works for the Human Rights Campaign, said she and twitter user @HoarseWisperer created the fundraiser on their own to show how absurd the border wall was. @HoarseWisperer made a joke about creating a fundraiser for ladders, and the campaign was born.
"It's incredibly concerning in how it reflects white supremacy in our country. I think, deep down, these folks know a wall isn't going to work, and they sure as hell know they're not going to raise $21.6 billion, let alone a fraction of the $12 billion Trump claimed it would take," Clymer told Newsweek. "They're buying into the symbolism. It's heartbreaking to those of us who want an America where skin color isn't a barrier."
Clymer, who is also a military veteran, hopes the fundraiser will show others that immigrants need support and to not be rejected from the U.S.
"The wall is wholly absurd, and the folks supporting it are doing so for the worst reasons," Clymer said. "We need to reject white supremacy in our country."
The money raised in the campaign will be donated to Refugee and Immigrant Center for Education and Legal Services (RAICES), a Texas nonprofit that provides services for immigrants and their families.
"I believe the people supporting this border wall know it won't help, but they would gladly spite themselves just to keep Brown people out of our country," Clymer told Newsweek. "It's a tragic level of bigotry."