GoFundMe Requests for Help With Medical Bills Rarely Hit Their Goals: Study
A popular crowdfunding site described as a "safety net" offers hope for people with hefty medical bills, but most fail to meet their fundraising goals, a new study has found.
The study, published Thursday in the American Journal of Public Health, analyzed data from nearly half a million GoFundMe campaigns over a five-year period, finding only 12 percent of campaigns met their goals and 16 percent received no donations at all.
"We tend to think of crowdfunding as something that can help out anyone in hard times, but this data really indicates that where people need the most help paying for health care, crowdfunding provides the least help," Nora Kenworthy, an author of the study and associate professor of nursing and health studies at University of Washington Bothell, said in a statement.
The study, one of the largest assessments of medical crowdfunding, also analyzed data at the county and state level, use of the money and patient outcomes. The study concluded that how helpful GoFundMe is depends on where patients are located. Those in states with higher medical debt and lower rates of insurance are more likely to turn to GoFundMe for help but less likely to meet their fundraising goals, according to the study.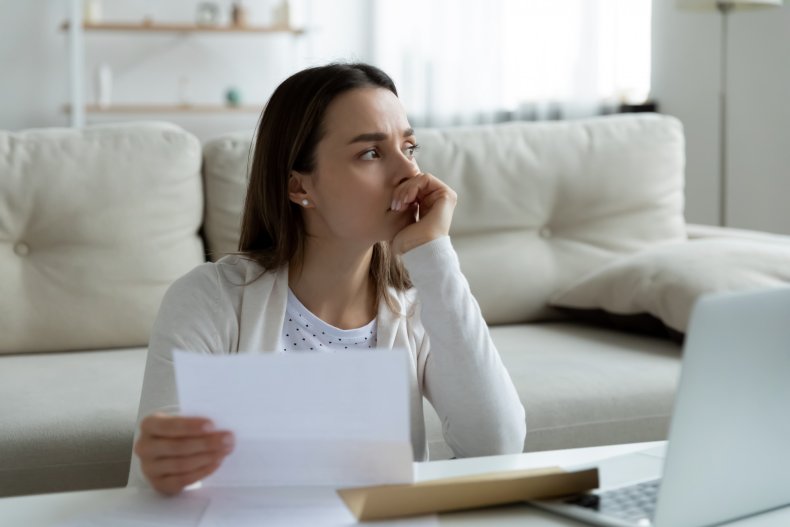 For example, Mississippi has one of the country's highest rates of uninsured people and highest percentages of patients with medical debt. But GoFundMe campaigns launched in Mississippi raised the least of all 50 states, the study found.
During the study's period, which began in 2016, GoFundMe's "medical, illness and healing" category raised more than $2 billion, with the median campaign raising just under $2,000.
By 2020, just under 18 percent of GoFundMe medical campaigns were launched in areas with the highest income bracket ($73,000 to $130,000) but accounted for more than one-fourth of all the money raised, according to the study. By contrast, 20 percent of campaigns in 2020 were started in areas with the lowest income bracket ($19,000 to $47,000) and raised 12 percent of donations—less than half of the high-income bracket.
"Because these campaigns are spread by social media and via friend networks, crowdfunding works well for people with large social media followings or friends who have substantial financial resources," Mark Igra, a graduate student in sociology who co-authored the study, said in an email to Newsweek. "Unfortunately, many of the people who need support most have neither of those things."
He said he was surprised by the number of accounts that received no funding, which he suspects may be because they didn't share the campaigns out of shame of asking for help.
The number of donations and returns also declined over time, hitting their lowest number in 2020, the study found.
The new study builds on previous research by Kenworth and Igra. Last year, the two published a study finding more educated and affluent communities were more successful in raising money on GoFundMe than others during the early months of the pandemic. A separate 2020 study in the journal PLOS One found that people of color were also less likely to mount successful fundraising campaigns.
Igra said future research could shed light on "the financial strains on people who seek crowdfunding, and the social supports that are or are not available to them."
"This might lead us to better understand what kind of social safety net we need to prevent people from relying so heavily on a tool that doesn't work very well for many people," he said.
GoFundMe is the dominant crowdfunding platform, controlling 90 percent of the market in the U.S. and 80 percent globally, according to a 2018 Fast Company article citing the company's figures.
The platform describes itself as "the leader in online medical fundraising," each year hosting over a quarter-million campaigns and raising over $650 million.
The fundraising platform saw even more use in 2020 as the coronavirus pandemic took hold and the U.S. saw waves of racial justice protests. A report from the company says it raised more than $625 million for COVID-19 relief over six months in 2020 and saw more a half a million donations to its Official George Floyd Memorial Fund, named for the Minneapolis man killed by police.
According to GoFundMe's website, people using the platform keep "each and every donation" they receive even if they don't reach their goal. The platform's users also have the option of keeping their fundraiser open as long as they want.
Tim Cadogan, GoFundMe's CEO, has said previously that the platform is no substitute for government action. He called on Congress to pass pandemic relief in a 2021 USA Today op-ed.
"I think it's really important to stress that we are not a substitute for major government social programs, we are a complement," Cadogan said in a 2020 Marketplace interview. He added, "When you receive support through GoFundMe, you're getting money from individual people who either know you or for whom your cause resonates and want to help you."
Newsweek has reached out to GoFundMe for comment.