Trump Border Wall GoFundMe Hits $18M, More Than Parkland and March for Our Lives Campaigns Combined in 2018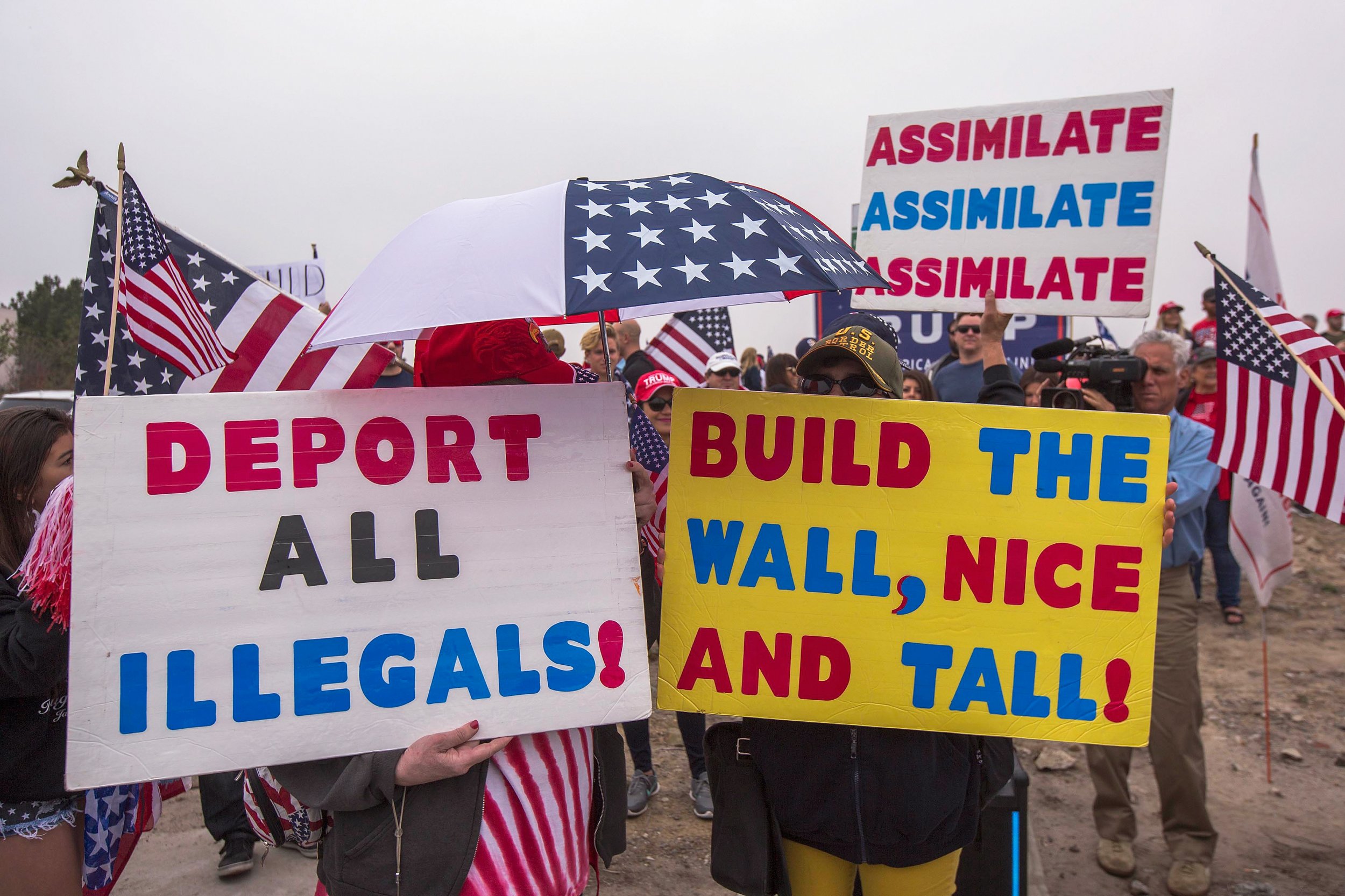 The GoFundMe campaign trying to raise funds for President Donald Trump's proposed wall along the U.S.-Mexico border has surpassed the $18 million mark, making it one of the platform's most successful campaigns of 2018.
At the time of writing on January 3, the campaign had secured $18,747,008 of its $1 billion target, more than $18 million of which was pledged before the end of 2018. At the current rate of donations, it will take around 890 more days—or 2.43 years—to reach the ultimate $1 billion goal.
Read More: Trump border wall GoFundMe: Florida man starts fundraising for Mexico tunnels
The total thus far makes it the second highest-earning campaign of last year, coming in behind the Time's Up Legal Defense Fund that was launched to help victims of sexual assault and harassment secure justice and raised $22 million.
The GoFundMe campaign to contribute to Trump's wall—named "We the People Will Fund the Wall"—launched on December 16 and has taken just 17 days to raise almost $19 million. It was started by Florida Air Force veteran Brian Kolfage, 37, who lost three limbs while serving in Iraq in 2004.
Kolfage—who has been linked to right-wing and conspiracy theory websites—wrote on the page that he considered a border wall Trump's main campaign promise.
"Too many Americans have been murdered by illegal aliens and too many illegals are taking advantage of the United States taxpayers with no means of ever contributing to our society," Kolfage claimed. "Democrats are going to stall this project by every means possible and play political games to ensure President Trump doesn't get his victor [sic]. They'd rather see President Trump fail, than see America succeed.
"However, if we can fund a large portion of this wall, it will jumpstart things and will be less money Trump has to secure from our politicians," he said, despite the fact that the president has repeatedly vowed to make Mexico—rather than his own supporters—pay for the barrier.
The campaign has spawned counter-fundraisers from opponents to Trump's contentious wall proposal. An effort to accumulate $150 million to dig tunnels under the wall has so far raised around $6,000, while another planning to fund ladders to scale the barrier has raised almost $160,000 of its $100 million goal.
Kolfage's efforts surpassed those of the Funds for Humboldt Broncos, which raised $15 million for those affected by the devastating April bus crash involving a Canadian junior hockey team. The accident killed 16 people and inured 13, many of whom were members of the team.
The next two largest funds were both linked to a massacre at the Marjory Stoneman Douglas High School in Florida in February, in which 17 died and a further 17 were wounded. The fund set up to raise money to help survivors and families of the dead topped $10 million.
Another campaign to support the subsequent March for Our Lives movement—led by Marjory Stoneman Douglas students—raised a further $3.5 million. The money helped support a major rally in Washington, D.C., and fund the Broward Education Foundation.
Some of the other top-performing campaigns of last year were the $2 million effort to raise money to build new homes for Rohingya refugees forced from their homes in Myanmar; the $1.3 million raised for those affected by an October mass shooting at the Tree of Life Synagogue in Pittsburgh; and the $1 million pledged to support the family of American-Israeli activist Ari Fuld, who was stabbed to death by a Palestinian teenager in the West Bank.