'Dragon Ball FighterZ' Roster Adds Goku from 'Dragon Ball GT'
The next paid DLC character for Dragon Ball FighterZ is Goku from the Dragon Ball GT anime.
Goku joins the already impressive roster for the best fighting game of 2018 in Season 2 of the FighterZ Pass. Here's a quick snapshot of Goku from the GT era of Dragon Ball and what he can do.
After an errant wish by Emperor Pilaf, Goku has been transformed into a child during the Dragon Ball GT series. This younger Goku packs a big punch with special attacks like the Super Kamehameha attack, transforming him into Super Saiyan 3. Goku is also able to use his Super Spirit Bomb, Power Pole, and Reverse Kamehameha to flatten the competition.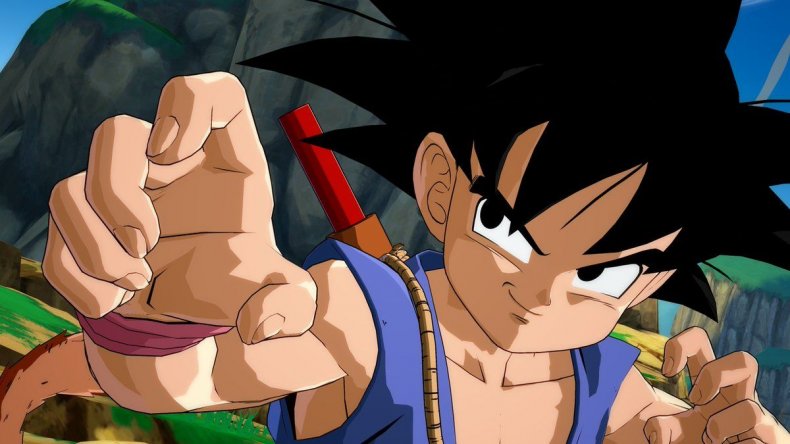 For those unaware, Dragon Ball GT was the series that followed the lauded Dragon Ball Z series. Taking part years after the Majin Buu saga, GT introduced a new cast of characters, including Gohan and Videl's daughter Pan who—alongside an older Trunks—traveled the galaxy with Goku to retrieve the Dragon Balls and reverse Pilaf's wish.
GT is not considered canon as Dragon Ball creator Akira Toriyama did not have a hand in the storyline, aside from the final arc, which saw the Dragon Balls transformed into the seven Shadow Dragons after years of misuse.
Goku (GT) is the fifth confirmed DLC fighter part of Dragon Ball FighterZ Pass 2, joining Jiren from Dragon Ball Super and Videl from the Buu saga of Dragon Ball Z. Bandai Namco already announced that Broly and SSGSS Gogeta from the Dragon Ball Super: Broly film will also be part of the DLC pass.
The DLC characters are released in a pair, so who will Goku (GT)? There's a possibility that another GT character, like Baby or Omega Shenron, could join the fight. We'll have to wait and see.
Bandai Namco didn't reveal the release date of Goku (GT) in Dragon Ball FighterZ, but we'll update as soon as we learn more.
Dragon Ball FighterZ Pass 2 is available for purchase now for $24.99 and includes all six DLC characters. Dragon Ball FighterZ is available now for PS4, Xbox One, PC and Nintendo Switch.
What do you think of Goku (GT) joining Dragon Ball FighterZ? Who do you hope is the final DLC character confirmed? Let us know in the comment section below.