Controversial 1939 movie Gone With the Wind, which newly launched streaming service HBO Max had said would be removed from its platform, will be brought back with a denouncement of its racist depictions in the film.
The site pulled the American classic film following the mass demonstrations against racism since the death of George Floyd, an unarmed black man who died in police custody after an officer knelt on his neck for more than eight minutes.
Set during the Civil War, Gone with the Wind, while considered a cinematic classic by many, is incredibly controversial due to its portrayal of slavery and African Americans.
HBO Max has said the film is a "product of its time" in a new statement per NBC News.
It reads: "Gone with the Wind is a product of its time and depicts some of the ethnic and racial prejudices that have, unfortunately, been commonplace in American society.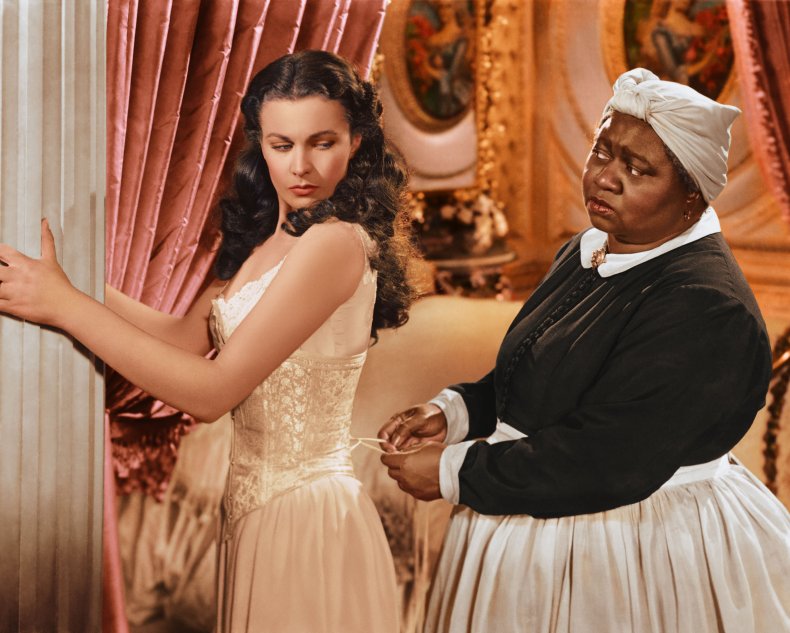 "These racist depictions were wrong then and are wrong today, and we felt that to keep this title up without an explanation and a denouncement of those depictions would be irresponsible."
When the film returns to HBO Max it "will be presented as it was originally created, because to do otherwise would be the same as claiming these prejudices never existed," the statement continued.
"If we are to create a more just, equitable, and inclusive future, we must first acknowledge and understand our history."
Calls for the film's removal came this week when Academy Award-winning screenwriter of 12 Years a Slave, John Ridley wrote an op-ed in the Los Angeles Times.
"It is a film that glorifies the antebellum south," Ridley wrote. "It is a film that, when it is not ignoring the horrors of slavery, pauses only to perpetuate some of the most painful stereotypes of people of color. The movie had the very best talents in Hollywood at that time working together to sentimentalize a history that never was."
Ridley clarified that he didn't want the film removed for good, but taken down for "a respectable amount of time" in light of the current heightened racial tensions.
Gone with the Wind stars Vivienne Leigh, Clark Gable, and Olivia de Havilland. Hattie McDaniel became the first African American to win an Oscar for her supporting role in the film as servant "Mammy."
HBO Max is not the only platform examining its content in light of the movements against systemic racism. Netflix and BBC iPlayer in the U.K. have removed British sketch comedy show Little Britain, which starred Matt Lucas and David Walliams, due to its use of blackface.