K-Pop Star Goo Hara Dead at 28 After Leaving 'Goodnight' Message on Instagram
K-Pop star Goo Hara has been found dead at the age of 28.
Goo Hara, better known as just Hara, was found dead at her home in the Cheongdam neighborhood of Seoul at around 6pm local time on Sunday, according to Soompi. Her cause of death remains unknown and a police investigation is currently underway.
Yesterday, the musician posted a picture of herself apparently in bed on Instagram with the caption "goodnight."
Hara was best known for being part of the South Korean girl group Kara. The pop group was around from 2007 to 2016, with the final lineup including Hara, Park Gyuri, Han Seungyeon and Heo Youngji.
Hara also released solo material, with her debut EP Alohara (Can You Feel It?) reaching no. 4 on the Korean music chart in 2015.
Fans took to Twitter to express their grief. One person tweeted: "what's happening right now is devastating.. another angel has found her way home. rest in peace, beautiful. fly high, goo hara."
"You've worked so hard to stay alive despite the war you battle inside that dark, broken, and wrecked soul of yours. You can rest now, Goo Hara," wrote another.
"K-pop idols are humans too. They get hurt. They don't deserve hate. We never know what they are going through. Respect them for who they are. Make them feel as if they are the loved. May this amazing woman Rest In Peace, we love you Goo Hara," another person tweeted.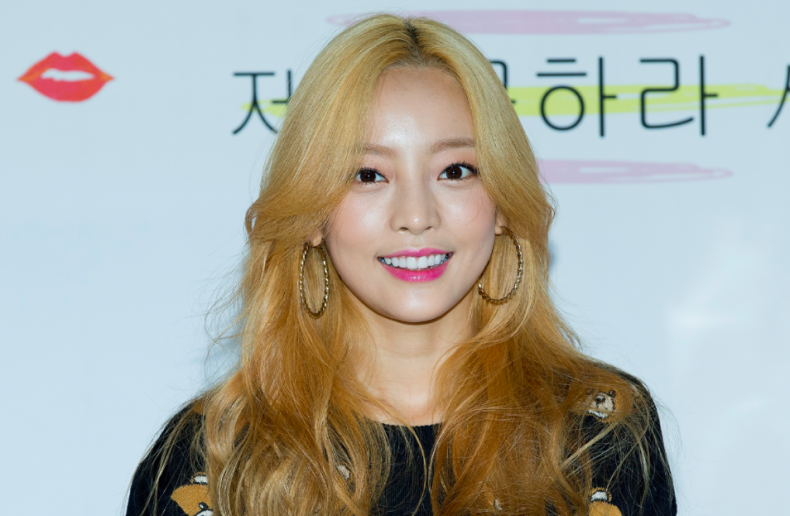 In 2018, the singer filed a lawsuit against her ex-boyfriend, Choi Jong-bum, for allegedly threatening to release a sex tape of the two of them having intercourse.
In May of this year, the musician was found unconscious by her manager after a suspected suicide attempt. The day before, she posted the one-word message "goodbye" on her Instagram account, according to the South China Morning Post.
After recovering in hospital, the singer apologized for her actions, saying "I am sorry for causing concerns and a commotion," according to the Korea Times.
"I had been in agony over a number of overlapping issues," she added. "But from now on, I will steel my heart and try to show up healthy."
Recently, Hara had staged a comeback, releasing the single "Midnight Queen" for the Japanese market, and embarking on a solo tour across Japan from November 14-19, the South China Morning Post reported.
Hara's death comes one month after fellow K-Pop star Sulli died at the age of 25. The singer, who was part of the K-pop girl band f(x), was discovered at a house in Seongnam, in Gyeonggi province, on October 14.
If you have thoughts of suicide, confidential help is available for free at the National Suicide Prevention Lifeline. Call 1-800-273-8255. The line is available 24 hours, every day.