Google Doodle Celebrates Ángela Peralta, the Mexican Opera Singer
Today's Google Doodle celebrates the late Mexican opera singer Ángela Peralta, who was also a pianist, harpist and composer. The soprano, who would have turned 175 today, is deemed one of the most important opera singers in Mexico.
Born on this day in Mexico City back in 1845, Peralta's career took off at the young age of eight following her solo performance of a cavatina (an aria) from the Italian opera "Belisario," Google says.
She was inspired to nurture her talent in Italy after making her operatic debut at the age of 15 at one of Mexico's premier opera houses of the 19th century. Her performance at the Gran Teatro Nacional was critically acclaimed, according to Google.
Peralta was also well-received later in Italy. In Milan, standing ovations for her performance of the romantic opera "Lucia di Lammermoor" in 1862 brought the opera singer back to the stage 23 times, Google says.
The soprano was then catapulted to wider international fame, performing at some of the most prominent opera houses in Europe and the U.S. She was dubbed the "Mexican Nightingale'' for her mastering the bel canto, a lyrical operatic singing style.
Peralta's career was most active from 1865 to 1875, when she toured Mexico and Europe, performing also in the Cuban capital of Havana as well as New York, according to Encyclopedia.com.
Her return to Mexico City in 1871 was marked with a grand homecoming performance at the Gran Teatro Nacional.
Joining her in Mexico City at the time was famed Italian tenor Enrico Tamberlick. Peralta sang with Tamberlick in another Mexican opera, Guatimotzín, by Aniceto Ortega del Villar, according to Encyclopedia.com, a free online encyclopedia.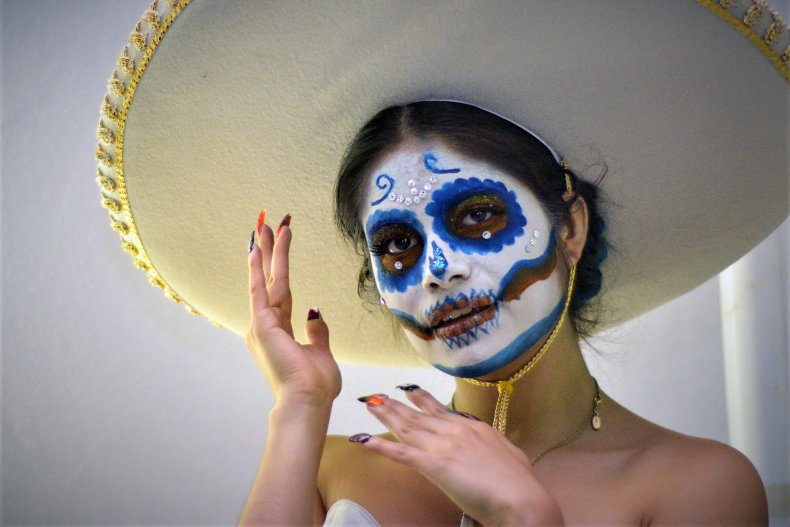 Peralta later founded her own opera company. She played the lead in the company's first Mexican production of Giuseppe Verdi's Aida, for which she adopted a more dramatic singing style, Encyclopedia.com explains.
But Peralta was later shunned in Mexico City after a scandalous liaison with her manager, Julián Montiel y Duarte, following the death of her husband in 1877, according to the online resource.
She then took her company to remote towns, such as Mazatlán on the coast of northwest Mexico, where the company marked their final tour in 1883, according to Google.
Peralta died in Mazatlán at the age of 38 after contracting yellow fever, and the opera legend's legacy is preserved in the city where an opera house was named after her.
According to Lonely Planet, the Ángela Peralta Theater, just off Plaza Machado, was constructed between 1869 and 1874. The 1,366-seat theater was a thriving cultural hub for almost a century, the travel guidebook says.