Google Doodle Games: Throwback Series Launched Featuring Popular Past Interactive Doodles
Today's Google Doodle is a throwback to December 4, 2017, with a doodle celebrating 50 years of kids coding. The interactive doodle challenges users to use coding to guide a rabbit to hop across blocks collecting carrots.
The Google Doodle was first posted during Computer Science Education Week to honor the 50th anniversary of Logo, the first coding language designed for children.
The throwback doodle is the first of a series—of potentially 10—in which Google will look back at some of the most popular interactive doodles. Google Doodle captioned today's doodle: "As COVID-19 continues to impact communities around the world, people and families everywhere are spending more time at home.
"In light of this, we're launching a throwback Doodle series looking back at some of our popular interactive Google Doodle games!"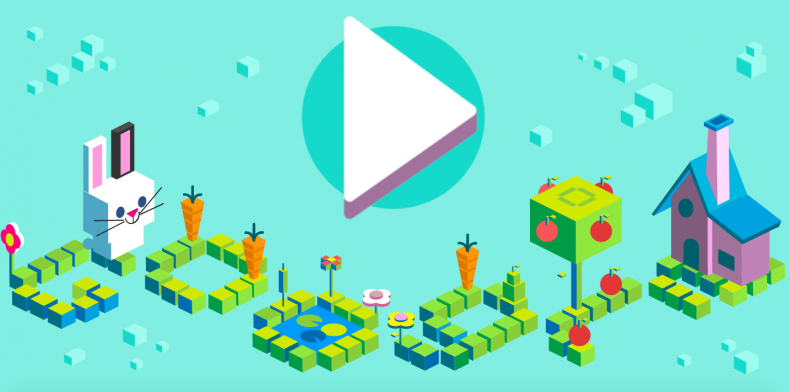 Google has yet to announce which doodles are fan favorites and will be making a reappearance on our homepages, but a popular interactive doodle that could be coming up in the series is the Fourth of July 2019 doodle. This doodle was a baseball game where users played as popular food items like hot dogs and burgers against a team of peanuts.
When the doodle was first posted, Google captioned it: "Batter up! Today's interactive Doodle celebrates U.S. Independence Day with a backyard BBQ ball game—and classic American summertime snacks are stepping up to the plate for a chance to hit it out of the park!
"Looks like H-Dog's on a roll! Lettuce hope he can help his team ketchup! Will Power Pop hit a pop fly? Can Wild Slice slice one into left field? Could Cobbra bat as well as Ty Cob?"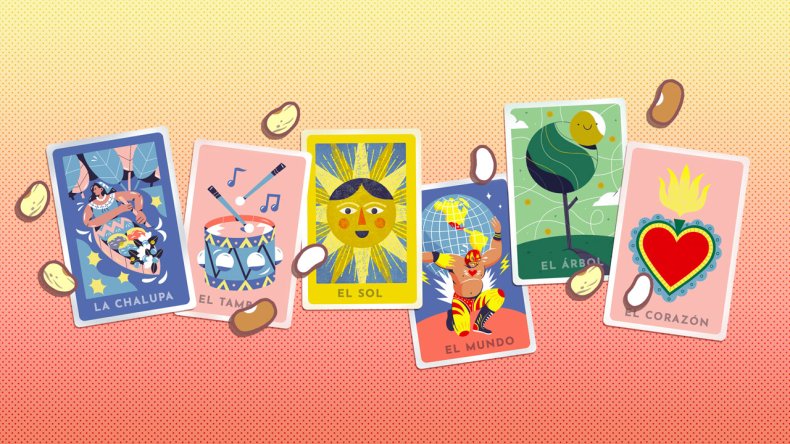 Another popular Google Doodle, which was published in December 2019, celebrated the Mexican card game Lotería. Again, the games that will be featured in this throwback series have yet to be announced, but it is possible that Lotería could be among the fan favorites.
In this interactive doodle, players could play against friends or random opponents as they tried to match their cards with the one dealt, with the hopes of matching the correct pattern marked by token beans.
Perla Campos, Global Marketing Lead at Google Doodle, wrote at the time: "A smile instantly comes to my face every time I think of Lotería. I think of being with my extended family in Mexico for the holidays, scattering around my Tia Cruz's house, anxiously waiting for a round to start.
"I think of us tossing beans at each other in attempts to distract the other from our boards. Most importantly, I think of the laughter, the excitement, and how all the worries of the world melted away as this game brought us together, even if just for a few hours."
Most recently, Google shared an interactive doodle celebrating Earth Day on April 22. The doodle invited users to guide a bee as it pollinated flowers, while they learned fun facts about bees along the way.
Google Doodle has made its past games available in its archive, so if you don't want to wait to see if your favorite is featured in the throwback series, you can play Google Doodles online now.