Google Grant Seeks to Curb Gun Violence in 10 U.S. Cities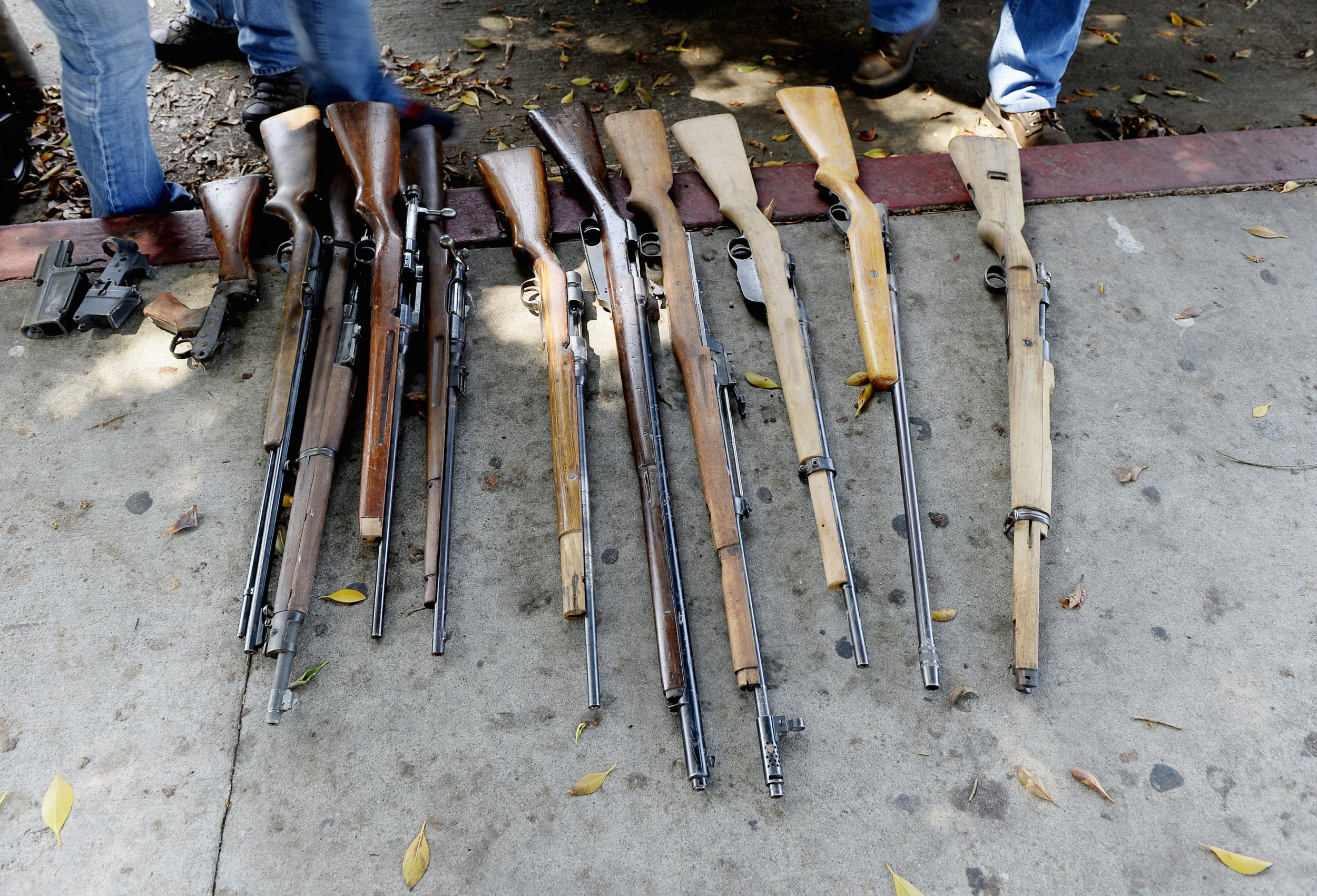 Google is ramping up efforts to curb gun violence, with a $2 million grant to benefit prevention programs in cities across the country. The pledge is part of the tech giant's ongoing commitment to organizations and innovators working on racial justice.
Related: A chance to trade guns for bail in Baltimore?
The philanthropic arm of the company will grant funds to communities of color in 10 cities identified as heavily affected by violence. The money will primarily support local efforts to reduce homicides by firearms, decrease mass incarceration and center communities of color in the fight to reduce gun violence in Chicago; Milwaukee; Miami Gardens, Florida; Orlando, Florida; Indianapolis; Gary, Indiana; Oakland, California; New York City; Cincinnati; and Dallas.
The two groups that will oversee the project are the Community Justice Reform Coalition (CJRC), a national advocacy group that focuses on communities of color, and the PICO Live Free Campaign, a network of faith-based organizations and congregations dedicated to ending structural discrimination and the mass criminalization of people of color.
"If we're serious about reducing gun violence, then we must address the root causes of violence and end the structural discrimination and the mass criminalization of people of color," said Amber Goodwin, founder and executive director of CJRC. "Violence is a symptom of a larger problem, which is why this partnership and the push to lift up communities of color, especially women, is so important."
The groups say they will mobilize the communities to be "peacemakers" to accomplish the three main tasks of the campaign. Pastor Michael McBride, director of the PICO Live Free Campaign, said $50,000 to $150,000 will support community-based organizations in each city to implement or support what he called group-violence reduction strategies, which are more commonly known as Ceasefire-type programs.
Boston is widely known for launching its "Operation Ceasefire" in the mid-1990s. The strategy sought to reduce gang violence, illegal gun possession and gun violence in communities in the city. As a result, there was a statistically significant decrease in youth homicides, citywide gun assaults, calls for service and the percentage of recovered handguns that had a fast time-to-crime (the time between a firearm's first sale at retail and subsequent recovery in a crime).
Programs in other cities employ outreach workers from the community who have themselves experienced violence and also have strong relationships with young adults and local leaders.
McBride said the funds also will support organizing and community development training on the ground, and focus on training police departments around constitutional policing practices.
"I think that what made our effort a little unique to Google," McBride tells Newsweek, "is we believe that we can reduce gun related shootings and homicides, and reduce the number of officer-involved shootings and use of force, at the same time."