GOP Governor Calls Trump's Obsession With 2020 Election 'Recipe for Disaster' for Midterms
Arkansas Governor Asa Hutchinson said Sunday that Republicans shouldn't dwell on the results of the 2020 election as they move into the midterms in 2022. His comments come after former President Donald Trump said that if Republicans don't "solve" the 2020 "election fraud" it will impact GOP turnout in upcoming elections.
"Relitigating 2020 is a recipe for disaster in 2022," Hutchinson said on NBC's Meet the Press.
"Let's talk about the future. The election has passed, it's been certified, the states made decisions on the integrity of each of their elections and made improvements where need be," he added.
The comments followed host Chuck Todd asking Hutchinson about a statement Trump made Wednesday about the 2020 election.
"If we don't solve the Presidential Election Fraud of 2020 (which we have thoroughly and conclusively documented), Republicans will not be voting in '22 or '24. It is the single most important thing for Republicans to do," Trump said.
Todd then said that he's spoken with Senate Republicans "who believe President Trump's actions in Georgia encouraged people not to vote."
"Are you concerned that this is only going to hurt Republican turnout in the midterms?"
After making the statements noted above, Hutchinson added, "It's about the future, it's not about the last election. And those kind of comments are not constructive. We can win in 2022 and we're going to, but let's focus on the important issues of our supply chain, of getting over this pandemic, about freedom and not the last election."
Some of Trump's supporters were confused by his comments on not voting. Newsweek reported earlier that his statement was widely shared in a number of MAGA (Make America Great Again) and QAnon-linked channels on messaging service app Telegram, and that some users criticized it.
"If we all just 'don't vote' then we have no chance in HELL and have no room to complain about what comes after," Telegram user April wrote. "That is just playing right into their hands. They want us to give up! We must ALL vote!!"
Since he lost the election, Trump has pushed baseless claims of voter fraud during the 2020 election.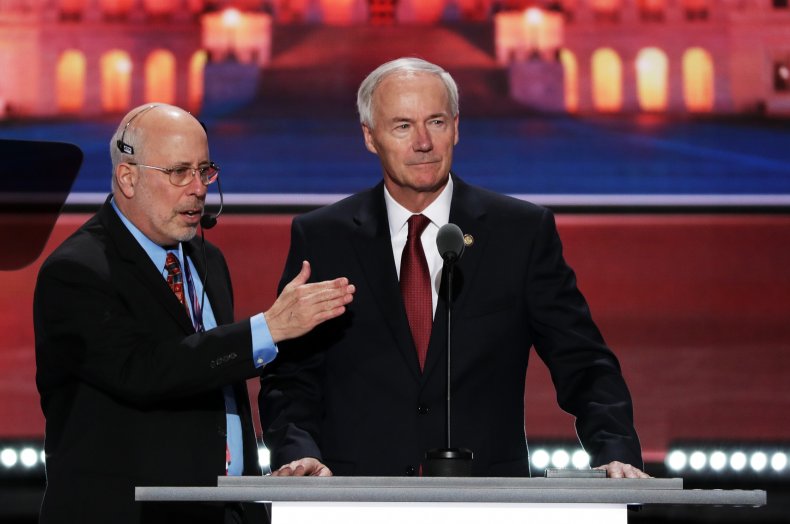 In September, one of the most highly anticipated audits of 2020 election results, which took place in Arizona's Maricopa County, reiterated that Biden won the election there.
Officials in Texas are currently auditing results from the state's 2020 election.
Newsweek has reached out to Trump's office for comment.