GOP House Committee Members Call Biden's Decision to Rejoin World Health Organization 'Foolish'
Republican Representatives James Comer of Kentucky and Steve Scalise of Louisiana, members of the House Committee on Oversight and Reform, criticized President Joe Biden's decision to rejoin the World Health Organization (WHO) on Wednesday.
"Having the United States rejoin the World Health Organization without it undergoing serious reform is foolish," Comer said in a statement.
Comer then claimed that the WHO and its Director-General Tedros Adhanom Ghebreyesus "proven that their priority has been to abet the Chinese government at the expense of the American people and the rest of the world."
"While China spread misinformation so it could hoard medical supplies, the WHO parroted China's lies denying human to human transmission of the virus and Tedros praising them for their transparency," claimed Comer.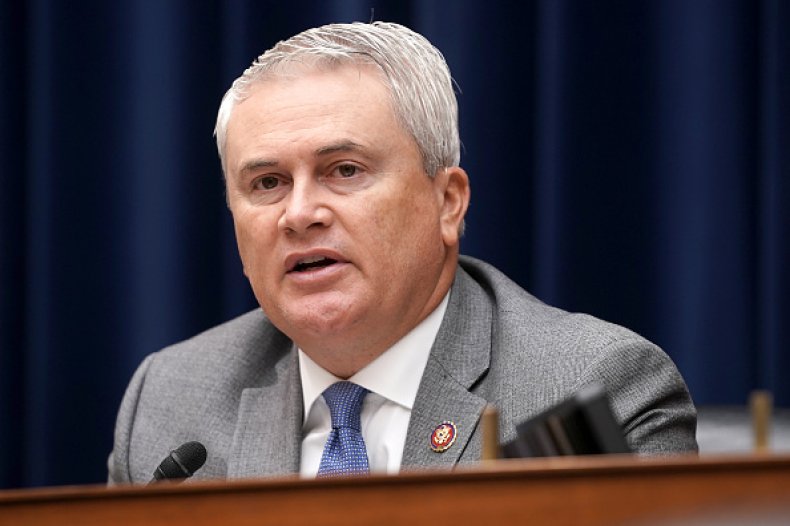 The Kentucky representative added that the WHO needed to enact sweeping reforms before the U.S. rejoined. Scalise echoed Comer's call.
"America has paid too high a price for China's lies and the World Health Organization's complicity," said Scalise.
"The WHO shielded China from accountability for lying to the world and trying to cover up the origins of the coronavirus," Scalise added. "No organization should receive American taxpayer dollars that refuses to tell the truth and is unaccountable to the nations it serves."
President Joe Biden halted the U.S.'s withdrawal from the WHO during his first night in office on January 20 after the previous administration accused the organization of being under the "total control" of China.
Over the past year, then-President Donald Trump repeatedly blamed China for the coronavirus pandemic and often referred to COVID-19 as the "Chinese virus."
Trump announced last May that the U.S. would be "terminating our relationship with the WHO and redirecting those funds to other worldwide and deserving, urgent, global public health needs." However, the American Medical Association at the time said Trump's decision would "put the health of our country at grave risk."
In a Wednesday press conference, White House press secretary Jen Psaki said a U.S. coalition led by infectious disease expert Dr. Anthony Fauci would be sent to a WHO meeting on Thursday.
During the virtual meeting of the WHO early Thursday morning, Fauci said he was "honored" to announce the U.S. renewed membership to the organization, but also pointed out that the U.S. was committed to "transparency, including those events surrounding the early days of the pandemic."
Newsweek reached out to Comer and Scalise's offices, but didn't hear back in time for publication.