GOP Lawmaker Ostracized for Gun Control Rips 'Hollow' Republican Proposals
Representative Chris Jacobs, a New York Republican who was recently ostracized by his party for supporting an assault weapons ban, said Sunday that other GOP arguments about gun rights feel too "hollow."
The congressman said on CNN's State of the Union how he is one of very few sitting Republican lawmakers in favor of more stringent gun control measures. Earlier this month, Jacobs announced that he would not run for reelection after facing heavy backlash from fellow party members over his stance.
"Our parties are very polarized right now," he told the network. "And I don't think that's good for the parties. I don't think that's good for democracy, and I think that's one reason why Washington is not working."
Jacobs first announced his support for an assault weapons ban in the wake of the deadly mass shootings at Robb Elementary School in Uvalde, Texas, and a supermarket in Buffalo, New York, which is close to the district that he represents.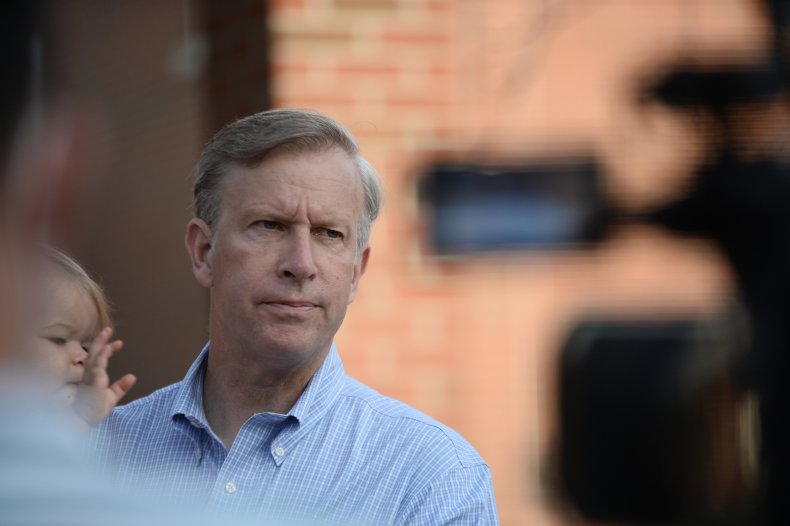 The congressman told CNN that he felt particularly obligated to act after speaking to several people who were close with the victims in the Buffalo massacre. In that attack, a white gunman motivated by racist beliefs opened fire in a Tops Friendly Market, killing 10 Black people and injuring a few others.
"I hope I've been compassionate when I've seen other places go through this, but it certainly hits you a bit harder when you know people that perished in the event," Jacobs said. "As I talked to Second Amendment advocates on this issue, and the absolutism that they have—that nothing should change—no additional controls. Their arguments just felt hollow to me."
Jacobs, who was previously endorsed by the National Rifle Association (NRA) in 2020, also said that he would support "perfectly reasonable" measures such as raising the required age for certain gun sales to 21, imposing a federal limit on guns' magazine capacity, and banning the sale of body armor to the public.
However, quickly after he announced his support for such measures, GOP officials who endorsed his campaign for reelection rescinded their support. Donald Trump Jr. tweeted that the New York Republican "caved to the gun-grabbers," while others seized on his stance as an opportunity to run against him.
That backlash prompted Jacobs to announce that he would back out of the race to avoid an "incredibly divisive election."
"The last thing we need is an incredibly negative, half-truth filled media attack funded by millions of dollars of special interest money coming into our community around this issue of guns, and gun violence and gun control," he said when announcing his withdrawal.
Aside from Jacobs, Representative Adam Kinzinger, an Illinois Republican, similarly said that he would be "open" to stricter gun control, including an assault weapons ban. However, Republican lawmakers are facing increased pressure to act after several deadly mass shootings in the past few weeks have left dozens of adults and children dead.
On Saturday, tens of thousands of activists rallied in D.C. and across other American cities to demand reform. President Joe Biden also called upon Congress to pass immediate measures to prevent gun violence and encouraged Americans to continue peaceful protests.