GOP Rep. Backed by NRA Calls for Gun Safety Measures After Texas Shooting
Republican Representative Chris Jacobs announced support for gun control measures on Friday following recent mass shootings in Buffalo, New York, and Uvalde, Texas.
The two deadly shootings—one at a grocery store and the other at an elementary school—has renewed calls for increased gun control measures, although Republicans have largely stood their ground in their opposition.
Jacobs, who represents a western New York congressional district near Buffalo, bucked his party's message by backing legislation that would ban semi-automatic weapons frequently used by mass shooters, according to a report from The Buffalo News.
The congressman said he would vote for the ban, but still opposes the confiscation of the weapons from those who already own them.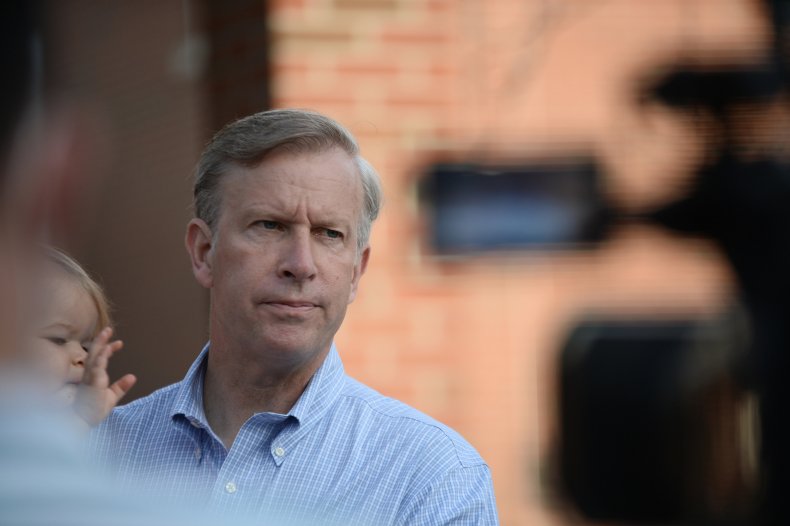 Jacobs explained the Buffalo shooting became a "profoundly impactful event" for him after a gunman opened fire in a Tops Friendly Market on May 14, killing 10 people. Authorities have said the shooter was motivated by racist beliefs, and the shooting occurred in a neighborhood with a high Black population.
"I hope I've been compassionate when I read and heard about previous incidents like this that have happened over the years, but I guess there's just something markedly different when it happens in your city, to people you know," he told the newspaper.
He went on to say that the Uvalde school shooting also changed his perspective after 18-year-old Salvador Ramos shot and killed 19 students and two teachers at Robb Elementary School this past Tuesday.
"Being a father and having young children and visualizing what those parents are going through and, I guess, being able to feel it more personally certainly has had an impact as well," he said.
He also said it would be "perfectly reasonable" to raise the minimum age required to purchase semi-automatic weapons, pointing out that people "cannot buy beer" or "cigarettes until 21."
Jacobs previously received the endorsement of the National Rifle Association (NRA) for his 2020 congressional run. His campaign website touts his record of "defending the Second Amendment," vowing to "bring this record to Congress to defend our right to carry."
He's not the only Republican to change their stance in recent days. John Voight, a supporter of former President Donald Trump, said he supported "proper qualifications" for gun owners during a Saturday video statement.
"We must identify every individual for their credentials for their mental capacity to bear arms. There should be proper qualifications for gun ownership. Proper testing. One should only own a gun if they're qualified and schooled," he said.
Other Republicans, however, have continued arguing against gun control measures. Texas Senator Ted Cruz dismissed the push for stricter gun laws as "politics," while some GOP officials and candidates attended an NRA convention in Houston just days after the Uvalde shooting.
Newsweek reached out to Jacobs' office for comment.