GOP Lawmaker Slams 'Erratic' Trump for 'Focusing on Grievances than Finishing Strong'
Republican Congressman Adam Kinzinger of Illinois has called President Donald Trump's behavior near the end of his term "erratic," adding, "I think he's more focused on grievances than finishing out strong."
In a Monday interview on the MSNBC show Andrea Mitchell Reports, Mitchell asked Kinzinger about comments he made Sunday on CNN calling Trump's reasons for vetoing the National Defense Authorization Act (NDAA) "nonsensical."
Kinzinger has publicly criticized the president for refusing to sign the latest COVID-19 stimulus bill until the last minute. The lawmaker also called Trump and Republican efforts to overturn the election a "scam."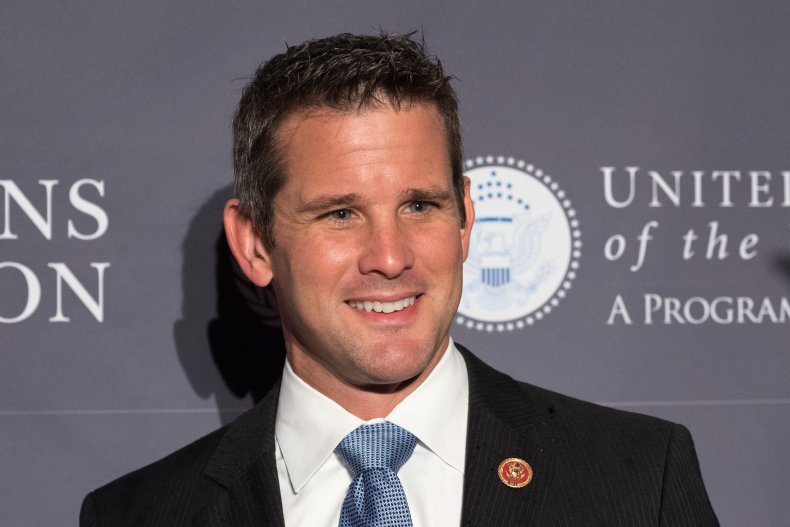 Kinzinger told Mitchell that Trump had made the final weeks of his presidency difficult for congressional Republicans. "It's definitely been erratic at the end here," he said of the president's behavior. "I think he's more focused on grievances than finishing out strong."
"The NDAA veto of that makes no sense, but hopefully, we override that," Kinzinger continued.
Last Wednesday, Trump vetoed the bill, partly because it didn't include a repeal of Section 230 of the 1996 Communications Decency Act, a law shielding social media companies from liability for posts shared by users.
Trump has long championed repealing the law and said the failure to repeal it "facilitates the spread of foreign disinformation online." However, free speech experts have said that repealing Section 230 would compel social media companies to massively censor all online speech under the threat of lawsuits.
"Section 230, if you have a real issue with Section 230, that's fine, but the defense bill isn't the place to deal with it. That's through the Energy and Commerce Committee and others," Kinzinger told Mitchell. "We have 20-some days left, we have to do what's right."
Congress is expected to override the president's veto as it had already passed the NDAA with a veto-proof majority.
Trump signed the latest COVID-19 stimulus bill on Monday morning after days of casting doubt on whether or not he would. In a video message last Tuesday, Trump described the stimulus package as a "disgrace" and pushed for $2,000 checks for each American adult. Democrats later criticized the president, stating that they too had wanted $2,000 checks for all adults, only to have the proposal negotiated down by congressional Republicans.
In the past, Kinzinger has called Trump and Republican fundraising efforts to change the election's results a "grifting scam."
"It is a scam," he said. "It is going to disappoint the people that believe this election was stolen, that think this is an opportunity to change it."
The Trump campaign has repeatedly solicited supporters for donations to Trump's "Official Election Defense Fund" for mounting legal challenges seeking to overturn the vote in several key swing states that voted for President-elect Joe Biden.
However, legal language in Trump's solicitations specifies that any donations under $8,000 will benefit the Republican National Committee or "Save America," a Trump leadership PAC (political action committee), and not legal attempts to dispute the election, according to Reuters.
"Instead of being disappointed in the people that led them on this grifting scam," Kinzinger said, "they will somehow, you know, try to convince these people that it was the RINOs (Republicans In Name Only) in Congress, or something like that, and not the Constitution that prevents this from happening in the first place."
Newsweek reached out to Kinzinger for further comment.