Trump Caves to Pressure, Signs COVID Relief and Funding Bills
President Donald Trump signed the $900 billion bipartisan COVID-19 stimulus bill Sunday night that passed by Congress earlier this week, providing some much needed economic relief to struggling Americans.
The stimulus package was combined with a $1.4 trillion omnibus spending package to keep the government funded next year. As a result, Trump's signature also averted a pending government shutdown that lawmakers had scrambled to prevent.
Most Americans will receive $600 stimulus checks with an additional $600 for dependents up to 17 years of age as part of the COVID-19 relief legislation. The bill also provides $300 per week in extra federal unemployment insurance, a moratorium on evictions and additional nutrition assistance. Lawmakers included $325 billion to help small businesses through the Paycheck Protection Program and aid targeted specifically to businesses in low-income communities. Funds to shore up transportation education are included in the package as well.
"As President of the United States it is my responsibility to protect the people of our country from the economic devastation and hardship that was caused by the China virus," the president said in a statement Sunday.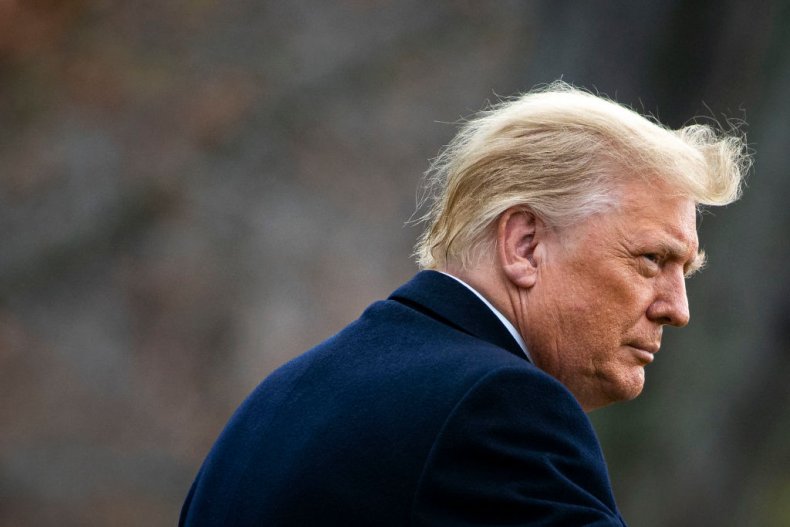 Trump cast doubt on whether or not he would sign the relief bill in a Tuesday video message, describing the package as a "disgrace." These remarks came after the White House reportedly urged Republican lawmakers to back the legislation. The president took particular issue with the foreign spending included in the omnibus funding portion of the bill, while calling on Congress to raise the $600 stimulus checks to $2,000.
Although Trump called out the billions included in the package for funding to foreign countries and other government priorities, most of these amounts came directly from budget item requests from his own administration. It appeared that the president misunderstood that the COVID-19 relief bill was included with the much broader spending package to keep the government running in the new year.
Democratic lawmakers quickly supported Trump's calls for $2,000 checks to replace the significantly smaller $600 direct payments. Progressives pointed out that they'd been calling for $2,000 stimulus checks for months while Republicans had largely dismissed the idea. Meanwhile, Republicans backed Trump's calls to curb funding to foreign countries while some GOP senators dismissed the demand to increase the direct payments to Americans.
Speaker of the House Nancy Pelosi, a California Democrat, said Thursday that the House of Representatives would hold a roll-call vote on a bill to provide Americans with $2,000 stimulus checks. However, she also urged the president to sign the current bill to keep the government funded and to get much needed aid out to struggling Americans sooner than later.
"On Monday, I will bring the House back to session where we will hold a recorded vote on our stand-alone bill to increase economic impact payments to $2,000. To vote against this bill is to deny the financial hardship that families face and to deny them the relief they need," Pelosi said.
Now that Trump has signed the COVID-19 relief package, Americans should begin receiving the benefits within days. Treasury Secretary Steven Mnuchin said Monday that Americans could see money in their bank accounts as soon as next week. Whether Americans will just receive $600 or $2,000 remains to be seen, as some prominent Republicans oppose the larger direct payments.
Newsweek reached out to press representatives for the White House, Pelosi and Senate Majority Leader Mitch McConnell for comment but did not immediately receive a response.