'Should Be Scary' That Lawmakers Don't Know Fate of COVID Stimulus, Congressman Says
Representative Andy Kim, a New Jersey Democrat, said it "should be scary" that lawmakers don't currently know what will happen with the bipartisan $900 billion COVID-19 stimulus package passed by Congress this week.
After the White House reportedly told congressional Republicans to back the stimulus package, President Donald Trump released a video message on Tuesday evening describing the bill as a "disgrace." The president called on Congress to raise the $600 stimulus checks for most Americans included in the legislation to $2,000. He also took issue with other government spending included in the omnibus funding package passed in conjunction with the stimulus bill.
"I don't know what's going to happen next. And that should be scary for the American people right now," Kim told CNN on Thursday, "that we have a president who's unhinged here and playing politics with our lives."
The congressman highlighted that millions of Americans are currently struggling to have adequate food. Millions of Americans continue to file weekly unemployment insurance claims as millions are on the verge of eviction. Although Democrats said that the legislation did not go far enough to address the crisis, they had hoped it would help Americans make it through the next few months until they could potentially pass further stimulus under President-elect Joe Biden.
"This president is holding up much needed help to them during some of the darkest days of American history," Kim warned.
Democratic lawmakers quickly backed Trump's request to raise the $600 payments to $2,000 on Tuesday. Progressives pointed out that they had urged Congress to send out $2,000 checks many months ago but the proposal had been roundly dismissed by most Republicans. Although Speaker of the House Nancy Pelosi quickly voiced her support for $2,000 checks, she also urged the president to sign the current legislation as well.
"The bipartisan COVID relief & omnibus bill has been enrolled. The House & Senate are now sending this important legislation #ForThePeople to the White House for the President's signature. We urge him to sign this bill into law to give immediate relief to hard-working families!" Pelosi tweeted on Thursday afternoon.
Earlier in the day House Democrats attempted to pass an amendment through a unanimous consent vote that would raise the $600 to $2,000, but that move was blocked by House Republicans. Several top GOP lawmakers have opposed direct payments altogether, with some like Senator Rand Paul of Kentucky referring to the idea as "socialist."
Pelosi said Thursday that she plans to bring the amendment to the floor for a roll-call vote on Monday. But even if that is successful in the House, it's unclear if the Republican-controlled Senate would consider modifying the legislation to raise the amount of the stimulus checks. Senate Majority Leader Mitch McConnell previously attempted to push through a smaller $500 billion package without any direct payments.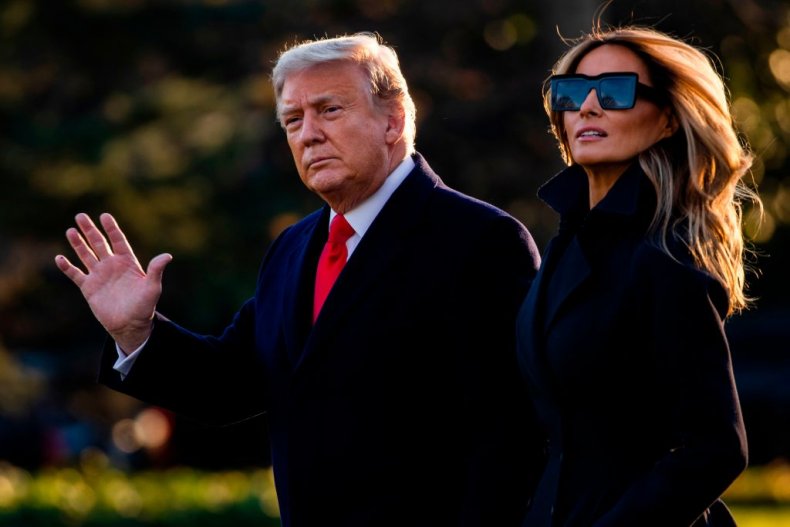 Many Republicans have been more supportive of the president's expressed concerns about funding for foreign countries and other spending included in the omnibus package to keep the government running next year. However, those measures were largely based on budget item requests from Trump's own administration. It's unclear whether Trump misunderstands the scope of the bill or has just complained about the spending for political posturing.
What will happen next remains uncertain. It's unclear if Trump will sign or veto the package, but his Tuesday remarks suggested he was unwilling to back the bill.
Newsweek reached out to press representatives for the White House, Pelosi and McConnell for comment but they did not immediately respond.