GOP Lawmaker Wants Mandatory Death Penalty for School Shooters—Is That Possible?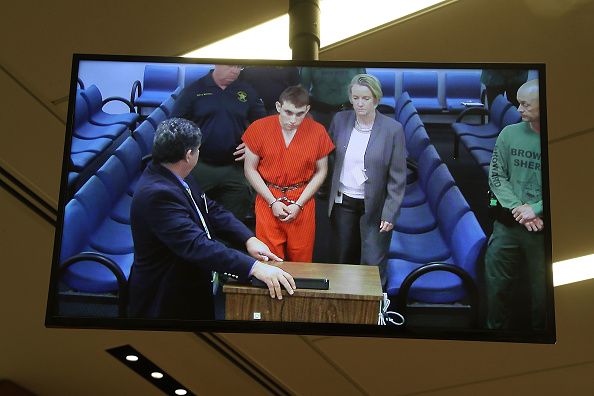 Updated | As Florida school shooter Nikolas Cruz remains eligible for the death penalty, a Pennsylvania gubernatorial candidate has called for a more extreme—and reportedly unconstitutional—measure: a mandatory death penalty for anyone who carries out a lethal school shooting.
Under this penalty, capital punishment would apply automatically upon conviction, without consideration of each individual shooter's characteristics and possible mitigating circumstances.
"I have a very bold message for any coward who is deranged enough to consider attacking our children at school: when I am governor, these cowards will pay the ultimate price," said State Senator Scott Wagner, a GOP candidate for governor, at the Pennsylvania Press Club on Monday. "If someone kills one of our children, we will kill them."
He added that he would introduce a bill while he remains in the state Senate mandating "no plea bargains, no life sentences and no mercy." Pennsylvania currently has a moratorium on the death penalty under Democratic incumbent Governor Tom Wolf.
Wagner's proposal faces significant legal roadblocks, however. The U.S. Supreme Court has found this type of punishment unconstitutional on multiple occasions, notably in the 1976 Woodson v. North Carolina case, where the court determined the mandatory death penalty violated the Eighth Amendment. The Eighth Amendment prohibits cruel and unusual punishments.
Such prior court rulings will make it nearly impossible for Wagner's proposition to gain traction, Robert Dunham, executive director of the nonprofit Death Penalty Information Center, told Newsweek on Tuesday.
"Any proposed statute that includes a mandatory death penalty is constitutionally dead on arrival," Dunham said, adding that there have been no successful mandatory death penalties since the Supreme Court issued the first related ruling in 1976.
Dunham noted that the Eighth Amendment "draws its meaning from our conceptions of human dignity and the basic principles of decency."
"The punishment has to be crafted not just to fit the crime, but to fit the person who committed the crime," he said. "And some of the worst crimes are committed by some of the most damaged people."
Wagner believes any legislation he proposes "will be constitutional," campaign spokesman Andrew Romeo told Newsweek in a statement.
"If [such legislation] is challenged based on previous Supreme Court decisions ... Scott is fully prepared to appeal the legislation as high as necessary, and feels that the current Supreme Court would rule in his favor," Romeo said.
President Donald Trump has also floated the idea of a mandatory death penalty for drug dealers as the U.S. faces a growing drug epidemic.
The death penalty is still alive and well in at least 31 states, according to the Death Penalty Information Center, though public support for it has dwindled. Only about half of Americans—49 percent—favor the death penalty for people convicted of murder, according to a 2016 Pew Research poll. This is down from about 80 percent in 1994.
Florida, where Cruz is expected to stand trial for murdering 17 people on February 14, still allows the death penalty. The state has the second-largest death row in the U.S., with about 350 inmates awaiting execution, The Wall Street Journal reported. Florida has executed about 95 people since 1976.
State Attorney Michael Satz, a Broward County prosecutor, said Cruz's case "certainly is the type of case the death penalty was designed for," while Florida Attorney General Pam Bondi maintained shortly after the shooting that she is "certain" prosecutors will seek the death penalty for Cruz.
No formal announcement has been made so far from the prosecution.
This article was updated to include a comment from Wagner's campaign spokesman, Andrew Romeo.