GOP's Midterm 'Red Wave' Risks Becoming Ripple, Post-Dobbs Voting Suggests
Changes in voter turnout in several special elections over the summer suggest Republican candidates are losing their advantage in battleground districts around the country in the months since the United States Supreme Court overturned landmark abortion protections established under Roe v. Wade with their Dobbs v. Jackson Women's Health Organization ruling.
In New York, Democrat Pat Ryan won a special election in the Republican-leaning 19th Congressional District against Marc Molinaro, a moderate Republican considered to be one of the National Republican Campaign Committee's top prospects in its bid to gain control of the House next year. In the nearby 23rd District, Democrat Max Della Pia lost by single digits in his special election loss to Joe Sempolinski, a five-point swing from former President Donald Trump's margin of victory in the district just two years early.
Where Republicans seemed poised for dominance after surging in special elections following the Supreme Court's Dobbs decision, Republican candidates saw their margins of victory shrink substantially in a pair of special elections in Trump-heavy districts in Nebraska and Minnesota, signifying a greater change was afoot in the electorate.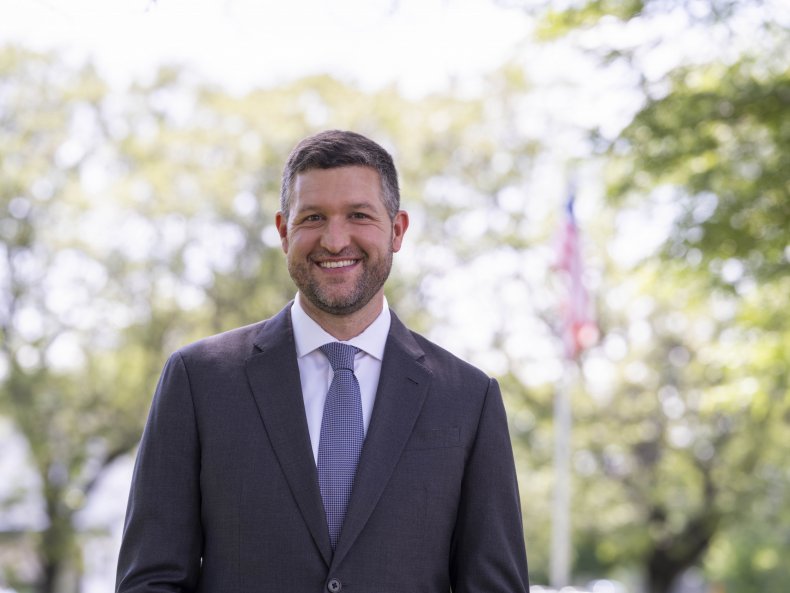 Democratic enthusiasm has had a lot to do with it. In Democratic centers like Tompkins County in NY-23, Della Pia's 70-point margin of victory over Sempolinski was 20 points higher than Biden's in 2020, while Ryan outperformed Biden by several points in his district's Democratic stronghold of Ulster County, where he currently serves as county executive.
But the bigger story, the data suggests, is increasingly anemic turnout among the rural Republican base in a number of key races around the country, signaling potential a potential enthusiasm gap among Republicans entering the final months of the midterm elections.
In NY-19, the drop-off in Republican votes paired with a rise in Democratic votes from 2020 arguably pushed Ryan over the finish line there, while the race in NE-01 earlier this year—a district Trump won by 15 points in 2020—saw a significant decline in turnout among the district's most rural and conservative counties.
That trend helped Democrat Patty Pansing Brooks ride Lancaster County's liberal base to a single-digit defeat in 2022, even as voter registration data showed the number of Democratic voters in the district declined significantly since the last election.
The drop-off in turnout, some strategists say, is due to the inability of conservative candidates to effectively galvanize the Republican base in the way Trump did.
While Molinaro and other candidates have run campaign advertisements focused on Democrats' failures on issues like crime and inflation, the GOP has failed to humanize those issues the way Democrats have around abortion, said Ryan James Girdusky, a Republican strategist and founder of the 1776 Project PAC.
Instead of speaking about crime trends or illegal immigration in opaque terms, Republican candidates should be putting a human face on issues, similar to how Trump leveraged public outrage about the murder of 20-year-old Mollie Tibbetts by an undocumented immigrant into a national referendum on immigration policy in 2018, or Virginia Governor Glenn Youngkin's fixation on a story of a Loudoun County school district's handling of a sexual assault case during his 2021 campaign.
"[Candidates need to] push people to get up there and vote, push people who normally don't vote to get out there," Girdusky told Newsweek. "There is none of that right now. And it's not that the stories don't exist. They exist in great magnitude. No one's willing to touch it because all they learned from Donald Trump was all the wrong lessons.
"They learned that you can sound like an asshole all the time and still win. That's the wrong lesson. The lesson should have been to bring out the moral outrage of people, to energize them with something."
After years of declining vote share in rural areas, Democrats are now beginning to renew their investments in rural districts. In West Texas, Jon Mark Hogg—a former Congressional candidate from San Angelo—recently formed a political action committee, the 134 PAC, that is currently working to rebuild Democratic candidate infrastructure in the 134 rural counties west of I-35.
Hogg said while the national Democratic Party's message has failed to catch on with the region's more conservative electorate, he has noticed lagging enthusiasm among some voters within the region's conservative base that has contributed to relatively low turnout among the region's voters. Those that do turn up, however, vote Republican, helping to swallow up Democratic gains in the state's urban centers during tightly contested, statewide elections.
That low turnout, however, presents opportunities. Hogg said candidates like Democrat Beto O'Rourke, who has invested significantly more time in rural Texas than his predecessors, could help reverse that trend, and give the region's independent voters more reason to come to the polls in November, giving Democrats the boost they need to overcome the gap they have, so far, been unable to clear.
"This election will really tell us a lot about what's going on," he told Newsweek. "It's not the presidential election. It's the midterm. It's statewide. And the governor's on the top of the ticket. I would not be surprised if, on November the ninth, we don't see that a lot of Republicans stay home or just did not vote in some of these races."