GOP National Convention Safety 'Past the Point of No Return,' Sheriff Says
With less than 40 days until the Republican National Convention, Sheriff Mike Williams of Jacksonville, Florida said at a Monday press conference that inadequate planning has put police "past the point of no return to execute the event with safety and security."
"With a growing list of challenges—be it finances, communication and timeline—I cannot say with confidence that this event and our community will not be at risk," said Williams.
While Williams said he lacks the power to independently cancel the event and won't refuse officers to help hold it, he also said that most large conventions of a similar scale are given 18 months of planning time beforehand, according to The Miami Herald.
But since the Republican National Committee (RNC) switched the site of the convention from Charlotte, North Carolina to Jacksonville in early June, Jacksonville and its police have only had just more than a month to plan for security, all while trying to find ways to prevent worsening of the ongoing coronavirus epidemic.
Police will not only need to secure the actual convention space and events but also manage counter-protesters outside.
"With a timetable that was aggressive to say the least, the communication required to make the critical steps come together just never seemed to gel. And still has not," Williams said.
Williams also said that although the Florida Sheriff's Association has tried to secure 2,000 deputies from state law enforcement agencies to help secure the event, the association has only obtained about 500 so far.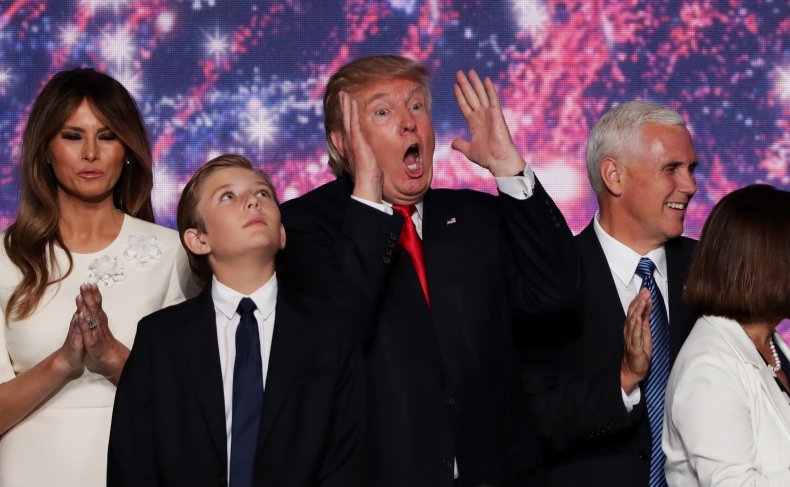 Williams said he has conveyed his concerns to the city's Republican Mayor Lenny Curry.
Curry's chief of staff, Jordan Elsbury, told the Herald that Curry is co-chairman of the city's host committee and regularly discusses convention security with local, state and federal law enforcement agencies.
Curry said that tens of millions of dollars in private funding has been donated to help provide for the event. That doesn't include a $30 to $40 million security grant that the city expects to receive from the Federal Department of Justice to pay for all policing costs. Although the city has yet to apply for the grant, Curry said they plan to do so by this Tuesday.
The event is expected to host about 7,500 people inside of the VyStar Veterans Memorial Arena, half of the arena's full capacity.
"The RNC continues to work closely with local leadership in Jacksonville on planning for the convention, including on health and security measures, and the Department of Justice is in the process of allocating millions of dollars in a safety grant," said Mandi Merritt, an RNC spokesperson.
"Jacksonville has accommodated upwards of 70,000 people for football games and other events, and we are confident in state, local and federal officials to be able to ensure a safe event for our attendees," Merritt continued.
Regardless of security, the GOP convention could be beset by numerous other challenges. The state has been reporting over 10,000 new COVID-19 cases each day for the last week, numerous congressional Republicans have stated their intentions not to attend and plans to hold convention events outdoors could be complicated by high temperatures and hurricane season.
The graphic below, provided by Statista, highlights public attitudes toward social distancing at political conventions.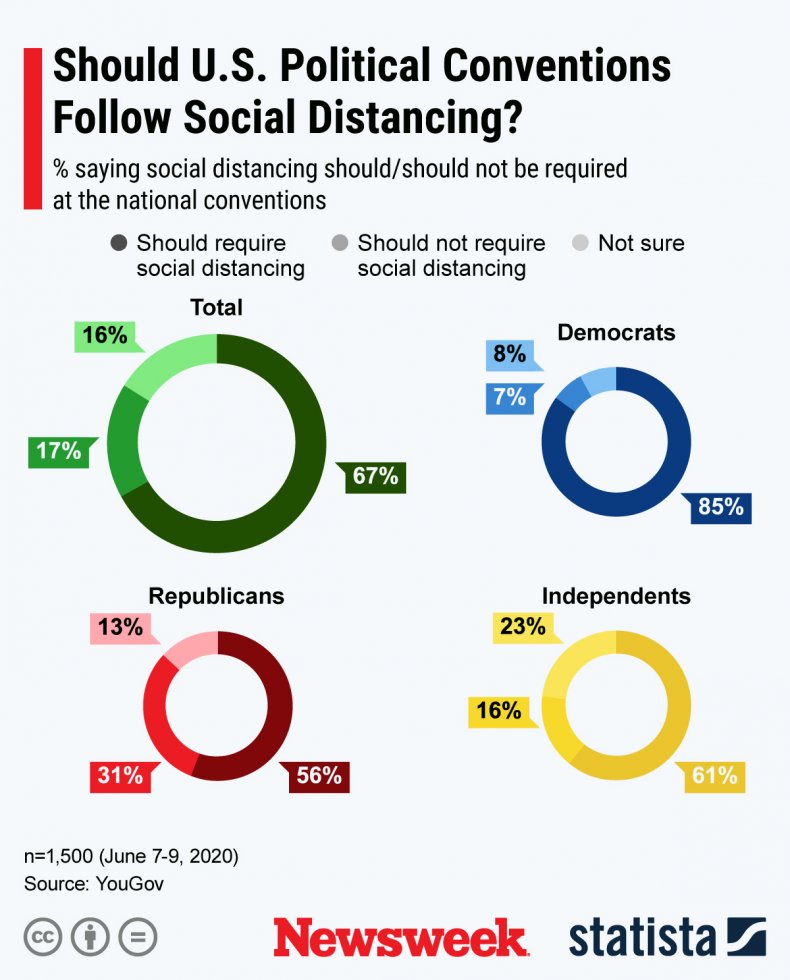 Update 7/21/20: This article was updated to include an infographic.