Why the Republican National Convention Could be in Big Trouble
The celebration of President Donald Trump's nomination as the GOP candidate is shaping up to be a bust.
At least a half-dozen prominent GOP lawmakers plan to skip the Republican National Convention next month. Even more are on the fence. And officials are grappling with whether and how to attend a meeting with thousands of people in the coronavirus pandemic hotspot of Jacksonville, Florida.
And then, there's the heat and hurricanes that could spoil potential plans to feature the event outside.
"I'm concerned about parking. There's not a lot of places to park in downtown," quipped Representative Matt Gaetz (R-Fla.). The 38-year-old chalked up his colleagues' concerns to their age. "They're old," he said.
Party conventions not only have the historical significance of choosing nominees, but they also offer the key opportunity for local, state and national officials to come together, layout the party's platform and rally the base. However, with roughly six weeks to go, several factors could bring this year's RNC screeching to a halt.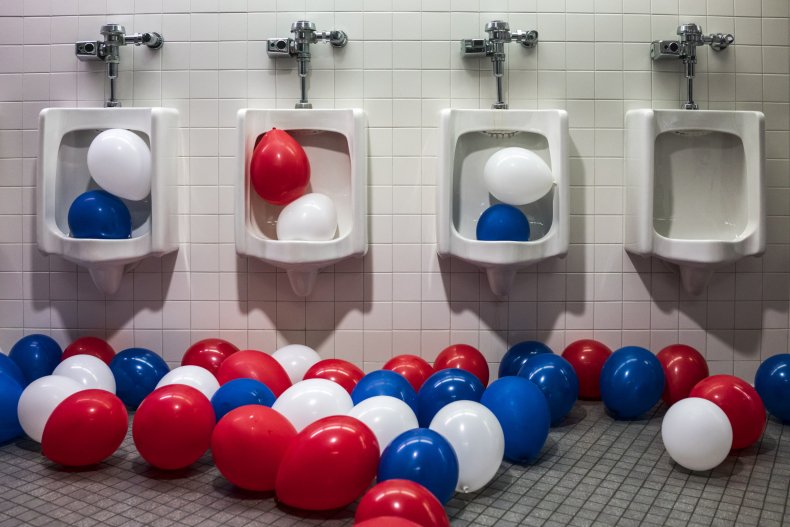 Florida flounders on COVID-19 containment
Convention leaders are reportedly considering a last-minute shake-up to hold the gathering outside, which would occur during the Sunshine State's hottest part of the year and smack dab in the middle of hurricane season.
The RNC abruptly pulled its original plans to host its main gathering in Charlotte, North Carolina, because the governor and mayor were prepared to enforce strict social distancing guidelines over public health concerns. But the meeting's new site is now surging with infections.
Florida has set new daily records with more than 11,000 new cases per day in recent weeks amid a sharp uptick of more than 1,200 percent since reopening in May, driving local health experts' warning that the state's critical care hospital space could soon be overrun. As of Friday, the Sunshine State had nearly 233,000 infections and upwards of 4,000 deaths.
Republicans: No, thanks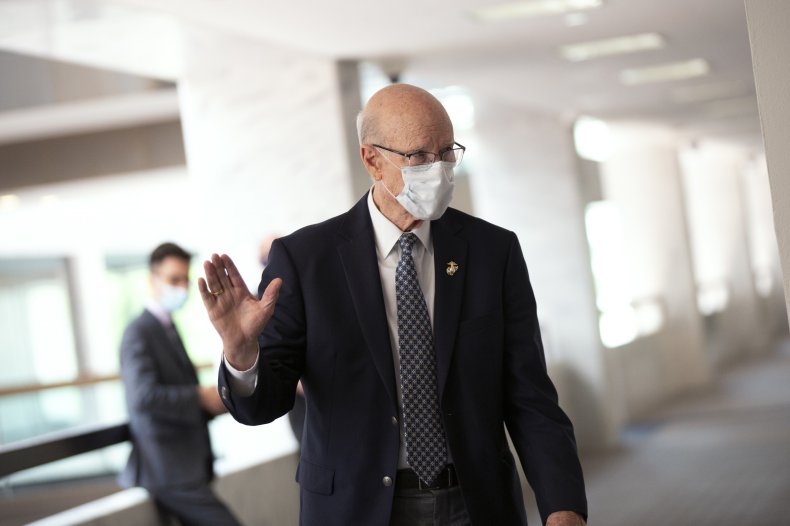 Republicans in Congress are anything but champing at the bit to attend a massive political convention, where social distancing is likely to be at a minimum if recent Trump events are any indication.
The list of Republicans in the Senate, a chamber where the average member's age is roughly 63 years old, who suggest they will sit out this year's RNC at the end of August continues to swell.
Senator Pat Roberts (R-Kan.) became at least the sixth GOP senator on Thursday to say they will not be in attendance, along with Senators Susan Collins (Maine), who faces a tough re-election battle; Finance Committee Chair Chuck Grassley (Iowa), who hasn't missed a convention since he was first elected to the chamber in 1980; Health Committee Chair Lamar Alexander (Tennessee), who is retiring at the end of his term in January; Mitt Romney (Utah), who was the only Republican who voted to impeach Trump; and Lisa Murkowski (Alaska), who is "struggling" whether to support the president's re-election bid.
"Well, I have some things to do in Kansas that I got to do, and, unfortunately, I didn't know what was canceled and what was not, or whatever, so I will probably not be," Roberts, 84, said.
Conservative House Freedom Caucus member Scott Perry (R-Pa.) said Thursday he will miss the event but that his decision was made long before the pandemic.
"I just think it's more important to be in my district," Perry said. "I think that we can
mitigate the effects of COVID wherever we are."
Representative Mac Thornberry (Texas), the top Republican on the House Armed Services Committee and who is retiring from Congress, will also not attend.
"We'll have to wait and see"
The uncertainty from lawmakers permeates not just among top Republicans, but the president's staunchest Capitol Hill allies, an unusual occurrence for a convention featuring an incumbent president.
Senate Majority Leader Mitch McConnell on Thursday joined the equivocation cohort, many of whom say they're awaiting guidance from the Centers for Disease Control and Prevention.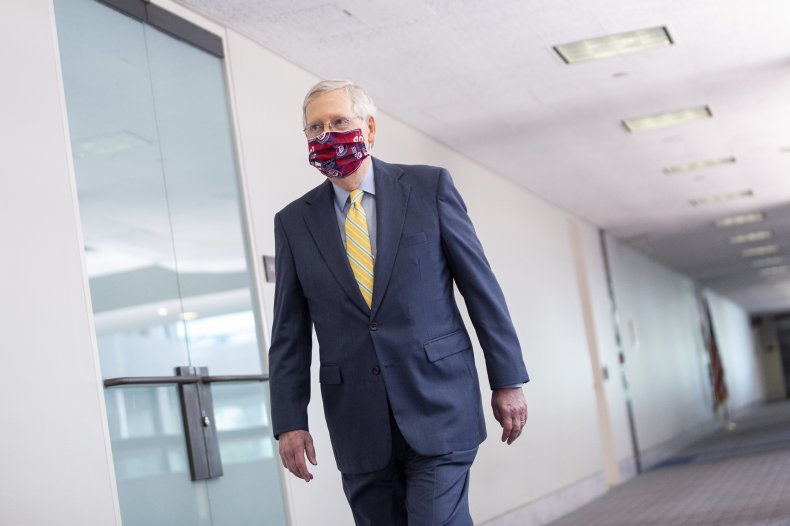 "I think the convention is a challenging situation," the Kentucky Republican told local reporters in his home state. "A number of my colleagues have announced they're not going to attend, and we'll have to wait and see how things look in late August to determine whether or not you can safely convene that many people."
Representative Liz Cheney (R-Wyo.), who has increasingly broken with Trump on a range of issues and is the No. 3 GOP House member as the Republican Conference Chair, said Thursday she also was undecided.
"I haven't made any plans yet. We'll clearly be watching what's happening. I think right now, Florida is facing some real challenges," Cheney said. "There's flexibility, given what we may be facing there in the coming weeks."
"I think everybody's watching what's happening," she continued. "I think people will make a decision as the time gets closer."
Conservative House Freedom Caucus Chairman Andy Biggs (R-Ariz.) said Thursday that he is undecided.
"To be honest with you, I don't even know when it is," Biggs said. "I think it's in August. Here's the deal: In Arizona, it's a dry heat. In Jacksonville, it's nuts."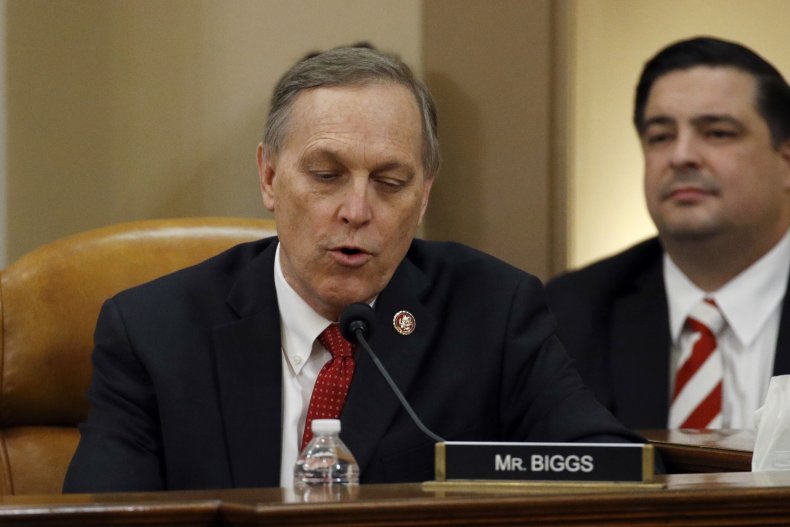 Representative Elise Stefanik (R-N.Y.), who gained recognition during the House impeachment inquiry for her outspoken, steadfast defense of Trump, said she will be "taking it week-by-week." But whether or not she ultimately attends, Stefanik said she has "confidence that the RNC is taking the proper public health precautions."
Representative Jim Sensenbrenner (Wis.), one of the longest-serving House members with four decades under his belt but is retiring, is "still undecided about his attendance," a spokesperson said on Friday. Sensenbrenner lost his wife last month.
A spokesperson for Senator Rob Portman (R-Ohio), who was previously undecided, said Thursday that he "plans to attend pending the safety and security precautions and guidelines issued by the CDC."
Representative Mario Diaz-Balart knows firsthand about the virus, having contracted it himself back in March. But the Miami Republican said on Wednesday he had yet to give much thought as to whether he'll make the trip up to Jacksonville and attend the RNC. Still, he emphasized that the event is an "essential part of what makes this country the great country that it is."
"You can't overstate the importance of personal responsibility, individually doing what you can to keep yourself safe. Can you do things safely? Absolutely," Diaz-Balart said. "We can't just shut down our free Democratic process."
Have no fear, White House says
The White House has tried to dispel the notion that a convention could help further spread the virus, even though Trump campaign staffers tested positive for COVID-19 following the president's rally in Tulsa, Oklahoma, last month.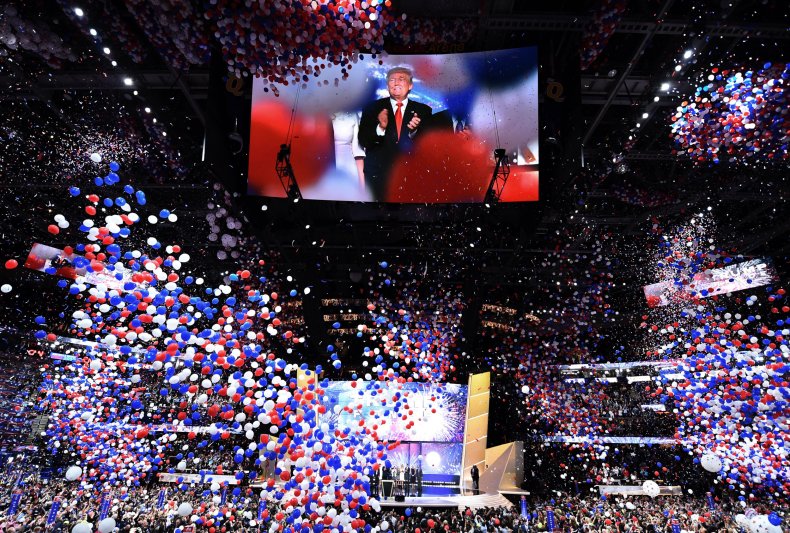 Moreover, the event that largely ignored social distancing measures has been attributed by a local health official for causing a surge in case numbers.
"We have not seen data to reflect that and no, we don't regret holding the rally," White House Press Secretary Kayleigh McEnany told reporters Thursday.
Similarly, House Minority Leader Kevin McCarthy at his weekly press conference that same day defended the RNC plans, saying he will attend and has no health concerns.
"It will be an opportunity to share ideas and do it in a safe manner," the California Republican said.