GOP Rep. Don Bacon Says He Voted for Infrastructure Bill to Boost His Chance at Reelection
One of the House Republicans who helped Democrats pass President Joe Biden's bipartisan infrastructure bill said he voted for the plan to boost his chance at reelection.
House Minority Leader Kevin McCarthy had warned caucus members against defecting, urging Republicans to vote against the bill that would help Biden deliver on crucial elements of his domestic agenda.
Still, 13 House Republicans broke with their party to vote in favor of the $1 trillion infrastructure plan, which passed largely along party lines in a 228-206 vote late Friday. With six progressive lawmakers in revolt, the legislation would not have succeeded if it were not for the Republican support.
Rep. Don Bacon—a member of the Problem Solvers Caucus, a group of bipartisan lawmakers who helped to negotiate the bill—explained that his decision to vote for passing the bill was based on an electability calculation.
"I helped draft this bill. To do a flip wouldn't have been appropriate. Wouldn't have been right," the Nebraska Republican told Axios. "You vote one way, maybe it hurts in the primary. You vote the other way... in my district, it'd hurt me in the general."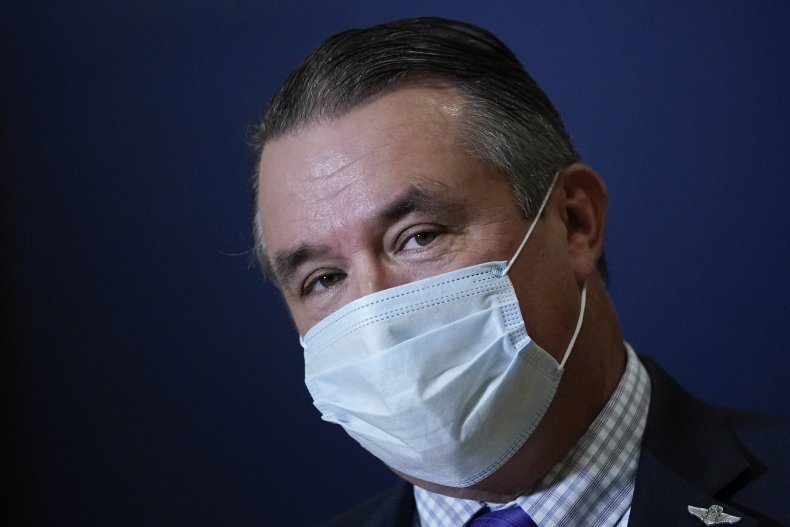 Bacon is among eight Republican defectors who were part of the group that helped to negotiate the bill. Four others—Adam Kinzinger of Illinois, Don Young of Alaska, David B. McKinley of West Virginia, and Jeff Van Drew of New Jersey—appeared to buck their party to embark down the traditionalist Republican route of supporting infrastructure funding above partisan politics.
Freshman House Republican Nicole Malliotakis of New York, the other defector, said she backed Biden's bill to weaken the so-called "Squad" and thwart progressive efforts to push through Biden's larger social spending bill, known as the Build Back Better Act.
"I weakened their hand. They have no leverage now," Malliotakis told Axios. "I voted against [Alexandria Ocasio-Cortez] and the Squad tonight."
Ocasio-Cortez of New York and five other progressive House Democrats withheld their support of the infrastructure bill in an effort to ensure that Senate Democrats would back the larger spending bill. Most progressives threatened to tank the infrastructure bill unless it was passed in tandem with the Build Back Better Act, but some went back on the promise and voted along party lines Friday night.
The Republicans who voted for the bill are facing harsh backlash from their hard-right GOP colleagues, with some calling on them to be removed from the party.
"Every Republican who voted for the infrastructure bill must be eliminated from the party," tweeted Florida Rep. Anthony Sabatini.
North Carolina Rep. Madison Cawthorn added: "Vote for this infrastructure bill and I will primary the hell out of you."
Newsweek reached out to Bacon's office for comment.