Representative Don Bacon, a Nebraska Republican, said Sunday Donald Trump would not be his choice in the 2024 GOP presidential primary—contending that his political party needs to "learn the lesson" of why it lost under the former president's leadership.
During Trump's four years as president, Republicans managed to lose control of the House of Representatives, the Senate and the White House. This was the first time that had occurred within a president's first term since the Great Depression of the 1930s.
Bacon, who has been publicly critical of Trump's actions on January 6, 2021, when his supporters attacked the U.S. Capitol, spoke with NBC News' Meet the Press. He reiterated his view that Trump's behavior during the riot targeting the federal legislative branch of government last year was "wrong," and said he would not support the former president in the Republican primary if he runs again in 2024.
"I think the American people, the voters, were tired of the name calling, the Twitter," Bacon said. However, he contended that Americans "by and large liked the policies."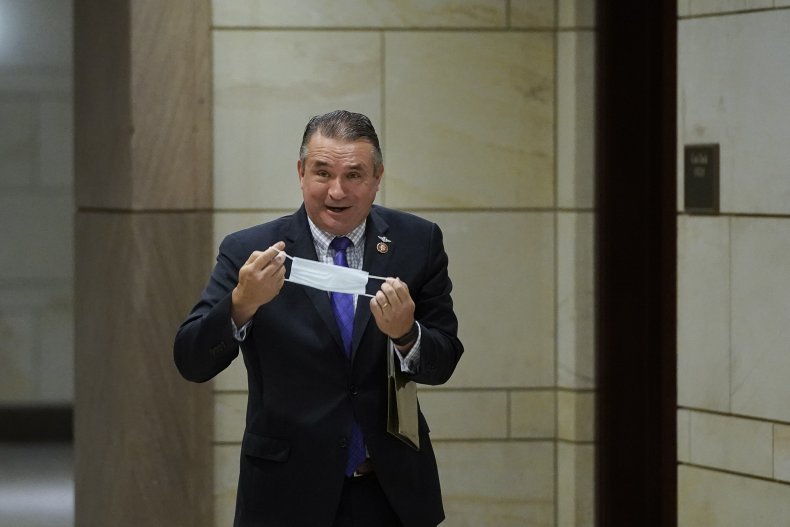 "We have to learn the lesson of 'why did we lose in 2020?' It was the comportment and the temperament," the GOP congressman continued. "And yes, a democracy respects elections. And our president should have respected the conclusion [in 2020], particularly when all the court cases were figured out."
Meet the Press host Chuck Todd then asked the Republican lawmaker if he could "imagine" casting a vote for Trump in the future.
"Well, I'm going to focus on 2022, but no, I'll be looking for other candidates," Bacon responded with a laugh. "We have a great slate of potential Republican presidents for 2024, and I look forward to being very involved and trying to get the right candidate nominated."
Todd then pressed the Nebraska Republican on what he'd do if Trump ended up being the party's nominee.
"You know, I'm reluctant to go there. But he's not going to be my choice in the primary, that's for sure," Bacon said.
The former president has not officially said whether he will launch another White House campaign, but he is widely believed to be planning to run again since he has repeatedly hinted that he has ambitions to seek a second term. Polls have consistently shown that he is the early frontrunner for the party's nomination.
Meanwhile, Florida's Republican Governor Ron DeSantis generally comes in second place in national surveys. DeSantis has also come out ahead of Trump in several relatively small straw polls at conservative conferences and among GOP activists.
Notably, Bacon declined to back Trump's second impeachment for inciting the violence of January 6. He did, however, criticize the then president.
"As my staff and I remained in lockdown while a mob terrorized our nation's Capitol, I became increasingly outraged and saddened that our great country was so devastatingly divided. Our Capitol was overrun with violence and it angered me deeply," the Nebraska lawmaker said in a January 2021 statement, adding that Trump's actions were "wrong" and that he "bears much responsibility for what happened."
Newsweek reached out to Trump's press office for comment.