GOP Rep. Who Backed 1/6 Probe Says 'Same People' Targeting FBI Threaten Him
Amid ongoing threats to the FBI following the search of Mar-a-Lago, a GOP representative with a history of opposing Donald Trump said he has received threats from the "same people."
Brian Fitzpatrick, who represents Pennsylvania's 1st District, appeared on CBS's Face the Nation on Sunday. A former Bureau agent himself, he claimed during the appearance that his life had been endangered by the same people threatening the FBI.
"I'm very concerned... for the safety of our law enforcement officers, especially right now," Fitzpatrick said. "I myself have been notified by the Bureau that my life was put in danger recently by some of the same people."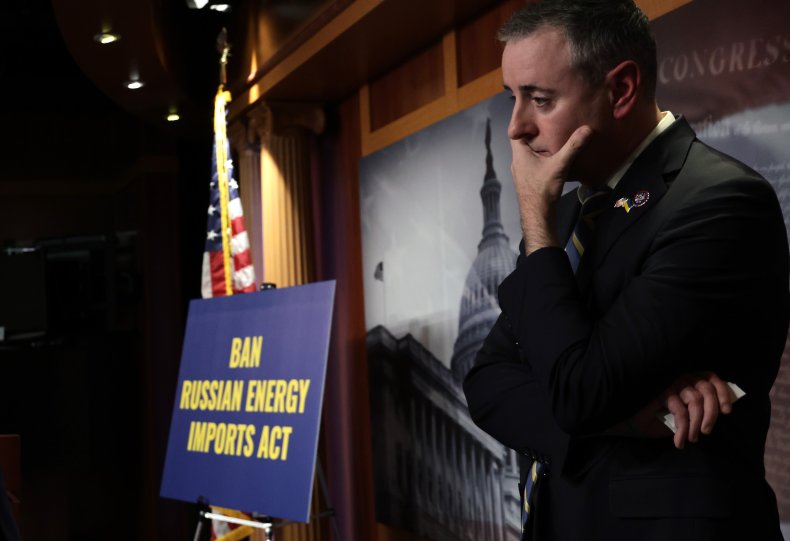 Fitzpatrick's comments came during a discussion of the potential violence being stoked against FBI agents by Trump's rhetoric and accusations of corruption. Despite that context, he did not specifically reveal that the threats against him were due to his past with the Bureau.
In addition to his earlier work with the FBI, Fitzpatrick has on occasion been in opposition to Trump and his loyalists within the Republican Party. In May of last year, he was among the 35 House Republicans to vote in favor of forming a commission to investigate January 6. The commission was ultimately voted down in the Senate, leading to the formation of the House select committee.
Fitzpatrick also has a history of urging Trump to back down on anti-FBI rhetoric. In 2018, he urged the then-president to stop attacking the Bureau amid Robert Mueller's investigation of Russian interference in the 2016 election.
Unlike more notable anti-Trump GOP members, like Representatives Liz Cheney and Adam Kinzinger, Fitzpatrick voted against impeaching Trump on both occasions. Despite that, he did introduce a measure to censure Trump over his rhetoric prior to the Capital riots.
"Every single elected official, every single leader needs to mind the weight of their words," Fitzpatrick said on Face the Nation."I think everybody needs to be calling for calm, everybody across the board, and everybody needs to respect our law enforcement whether they be local, state, or federal."
Newsweek reached out to Fitzpatrick's office for comment.
FBI agents served a search warrant a Trump's club and Florida residence, Mar-a-Lago, on Monday. According to since-released information, the search pertained to classified documents that the Department of Justice believed that the former president was in possession of, despite earlier requests to return them to the National Archive.
In the wake of the search and the conservative backlash it generated, FBI Director Christopher A. Wray, who was himself appointed by Trump in 2017, denounced online calls for violence against Bureau operatives.
"I'm always concerned about threats to law enforcement," Wray said. "Violence against law enforcement is not the answer, no matter who you're upset with."