GOP Senator Bill Cassidy Doubts Trump Will Be 2024 Nominee: He Lost 'House, Senate, Presidency'
Senator Bill Cassidy cast doubt on former President Donald Trump's chances of winning the Republican nomination if he decides to run in 2024, after Trump tested the presidential waters by holding a rally in the early nominating state of Iowa last weekend.
"Do you assume President Trump will run in 2024?" asked Axios co-founder Mike Allen in an interview with Cassidy, which will air Sunday evening.
"He's saying that he's going to, where he does or not, we don't know," the Louisiana Republican said.
"If he runs, he wins the nomination," Allen continued.
But Cassidy responded: "I don't know that. President Trump is the first president, in the Republican side at least, to lose the House, Senate and presidency in four years. Elections are about winning."
Cassidy, who easily won re-election last year, was one of the seven Republican senators to cross party lines and vote to convict Trump in his second impeachment trial in February for allegedly inciting the Capitol riot on January 6.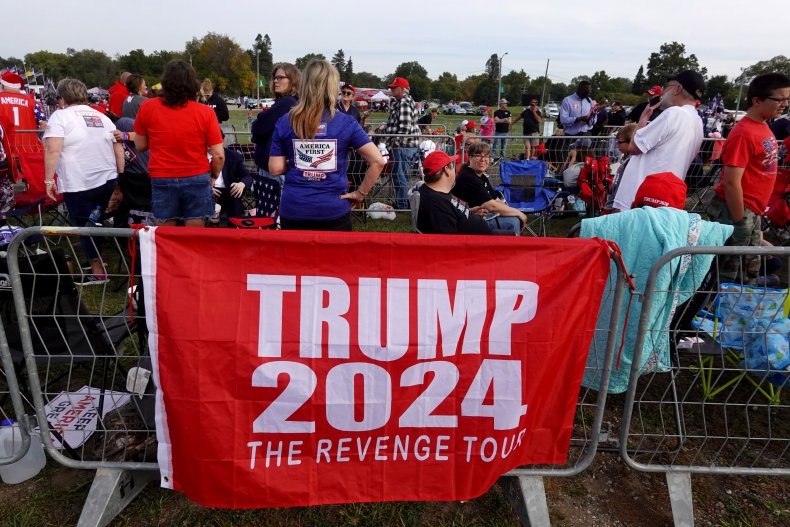 "Our Constitution and our country is more important than any one person. I voted to convict President Trump because he is guilty," he said at the time.
As Trump continues his campaign of challenging the 2020 presidential election results, Cassidy warned fellow Republicans last Sunday that the party will be defeated in 2024 if they focus on re-litigating the November election.
"If we re-litigate 2020 over and over again, it won't change the result in 2020, but we are sure to lose in 2024," he said on NBC's Meet the Press. "If we choose to look forward, bringing positive solutions to the American people who have needs, we win."
Trump has yet to announce an official run for president in 2024, although he has repeatedly teased a potential campaign since leaving office. In recent months, Trump has signaled that he would not be launching a bid any time soon due to "campaign financing" regulations.
An official announcement would trigger election laws that will regulate how he can raise and spend money, and impose a legal obligation to file annual financial disclosures containing details about his personal and business finances.
During a rally in Iowa last Saturday, Trump teased a potential new slogan for 2024, stopping short of officially announcing a reelection bid.
"It was supposed to be Keep America Great but America's not great right now. So we're using the same slogan, Make America Great Again, and we may even add to it," he told a crowd of supporters. "Make America Great Again, Again."
Newsweek reached out to Trump representatives for comment.