GOP Senator Marsha Blackburn Criticizes Biden for Signing So Many Executive Orders
In an effort to rapidly bolster the nation's COVID-19 response and dismantle Trump-era policies, President Joe Biden signed a flurry of executive orders during his first week in office. Now, that swift action has come under fire from a GOP senator, who accuses the president of moving too fast.
On Tuesday, Republican Marsha Blackburn of Tennessee tweeted, "30 executive orders and actions signed in only 3 days' time. @POTUS, you can't govern with a pen and a phone."
In another tweet Wednesday, the senator shared a Fox News interview with a pipeline worker reacting to news of the Keystone XL pipeline, which Biden canceled on January 20 as part of his climate action plan.
"This is what happens when you govern by pen and phone," Blackburn wrote on Twitter. "The jobs of hard working Americans are sacrificed in the name of environmental activism."
Social media users were quick to point out to Blackburn that former President Donald Trump, whom the senator has long supported, was also known for issuing executive orders while in office.
In the four years of his presidency, Trump issued 220 executive orders. By comparison, Barack Obama issued 276 in eight years, George W. Bush issued 291 during his two terms, and Bill Clinton issued 254 over the same period.
Blackburn was among the group of Republicans who initially vowed to object to Congress' certification of the results of the 2020 election on January 6. However, after a pro-Trump mob stormed the Capitol that day, the senator reversed course and tweeted that she would support the certification.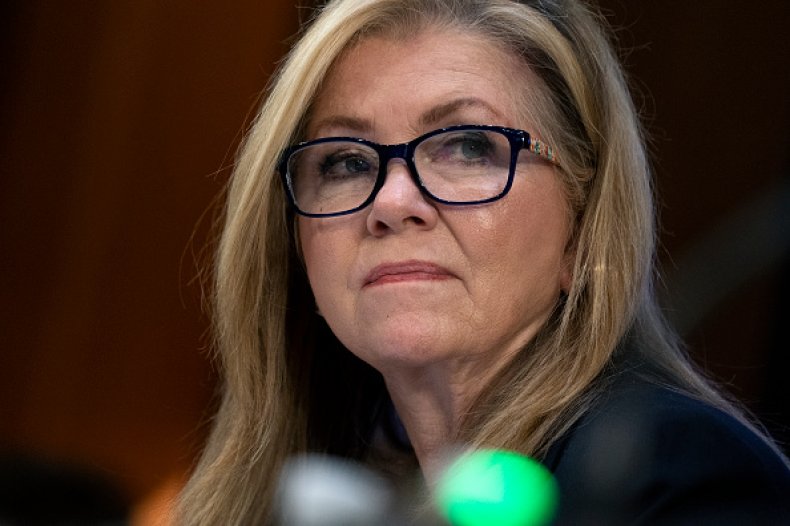 On top of the 30 executive orders Biden signed during his first three days in office, he enacted seven more measures this week. A third of them have been reversals of Trump-era regulations. Biden's executive actions halted funding for Trump's border wall, ended his travel ban targeting largely Muslim countries and repealed his ban on transgender people serving openly in the military.
Democratic National Committee Chair Jaime Harrison joined in on the criticisms of Blackburn on Twitter, pointing out that she has co-sponsored only five bills that have become law in her 20 years in Congress.
"Senator, I hope you don't think that's governing," Harrison wrote.
Others called out Blackburn for focusing on a loss of jobs and ignoring the environmental impacts Biden's climate change orders would have.
Newsweek reached out to Blackburn for comment but did not hear back before publication.