GOP Split With Trump Over Removing Confederate Names From Military Bases
Amid Congress' efforts to accomplish police reform in the wake of George Floyd's death, there is the revived debate over how the country honors certain historical figures who are now deemed racist or dishonorable.
Part of that conversation is centered on the renaming of U.S. military bases and other Pentagon assets whose titles were coined after Confederate leaders. A bipartisan group of senators has taken the first steps to do just that, evoking furor from President Donald Trump and a divide among GOP lawmakers.
The GOP-led Senate Armed Services Committee approved an amendment for the National Defense Authorization Act (NDAA) by voice vote behind closed doors on Wednesday that would rename military bases with Confederate titles over the next three years—a move directly at odds with Trump's stance on the matter.
"Hopefully our great Republican Senators won't fall for this!" Trump wrote in a tweet Thursday that mentioned Senator Elizabeth Warren (D-Mass.), who pushed the amendment.
The White House threatened on Wednesday to veto any such NDAA with the measure while Trump cited American heritage as the crux for his opposition. "My Administration will not even consider the renaming of these Magnificent and Fabled Military Installations," he said in a series of tweets.
Now, Republicans must determine how to navigate an aggravated Trump as they internally debate whether it is time to strip bases of their names that bear titles with racist pasts, such as Fort Bragg in North Carolina, Fort Hood in Texas and Fort Benning in Georgia.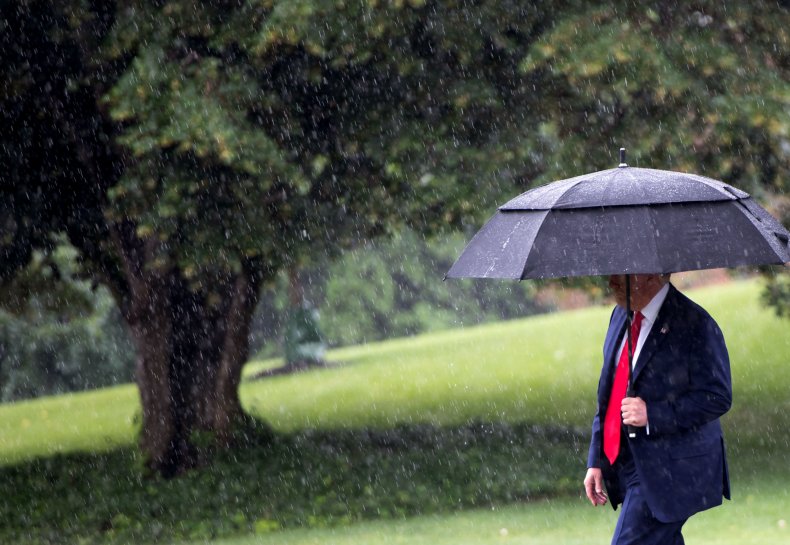 "I agree with the president that we don't want to forget our history," said Senator Mike Rounds (R-S.D.). "But at the same time, that doesn't mean that we should continue with the names of individuals who fought against our country... We should name bases after people who fought for the United States of America."
The Armed Services Committee member added that now "is the right time for it, and I think it sends the right message."
"As long as things are done through a process that takes everything into account and makes these decisions and these recommendations, you can change the name of anything in this country," Senator Marco Rubio (R-Fla.) said. "That's always valid."
Other Republicans toed the line, remaining noncommittal to either side of the contentious issue.
Senator Tim Scott, for example, who is the only black GOP senator, said he remained focused on a police reform package that he is spearheading for his colleagues and hopes to have finalized early next week.
"I haven't given it much thought," the South Carolina lawmaker said of renaming bases. "The devil is always in the details."
Senate Majority Leader Mitch McConnell (R-Ky.) also remained neutral. "You know, that'll be up to the committee to decide," he said.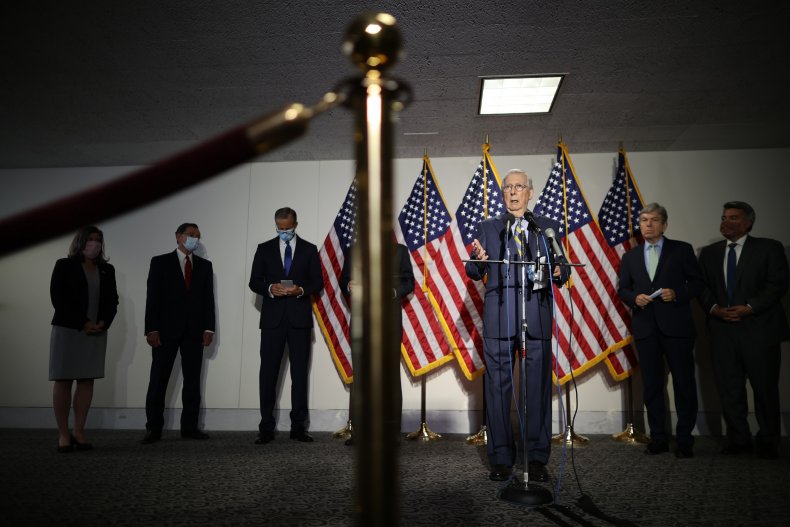 Senator James Lankford, whose state has a long history of racial tensions, signaled support, despite not yet taking a position and advocating for it to be studied.
"I don't think schools should be named after Confederate leaders and generals; you've got a role model issue there," the Oklahoma lawmaker said. "I think you should have the same thing for military bases."
But other Republicans appeared to side with Trump, arguing that no matter what the past of the Confederate generals may entail, they represent an important part of American history that cannot be erased.
"I do not think we ought to try to rewrite history," said Senator Lamar Alexander (R-Tenn.). "I think it's always appropriate to review the people and places that we honor to see if they fit the context of the times in which we live."
The amendment could be stripped from the defense bill as it moves through the legislative process. However, the fate of such a policy remains uncertain as lawmakers grapple with the threat of a veto to such a crucial, annual defense authorization measure.