Republicans Will Be a Third Party in 10-15 Years Due to 'Xenophobia' and 'Hyper-Masculinity,' California Governor Says
Republicans risk becoming a third party in the next 10 to 15 years because of their "xenophobia" and "hyper-masculinity," according to California Governor Gavin Newsom.
"California in the 1990s is a lot like America in 2019, 2020, 2021. Here's the real story: The Republican Party has walked off a cliff. They are third party status," Newsom said during an exclusive interview with Axios on Monday.
After decades of decline, the California Republican Party officially hit third party status last year. According to a report from Political Data Inc., independent voters outnumbered registered Republicans by about 73,000 people. The state as a whole remained blue, with 44 percent of the state's electorate registered as Democrats.
The California GOP also experienced devastating losses during the 2018 midterm election cycle. Republicans now hold just seven seats in the state's 53-member congressional delegation.
"That is exactly what Donald Trump is doing and Mitch McConnell, who is completely complicit, is doing to the Republican Party nationally. They don't even know what is about to hit them. I am honestly empathetic towards what they are about to experience, which is a profound demise because of their own making," Newsom added.
The Democratic governor added that the GOP is "finished" unless some "courageous Republicans" stand up to President Trump and the establishment and make a real case for conservatism.
"They have no governing philosophy. They have no value system that is interesting except for fear of others. And those others are going to be a majority. So wake up," Newsom advised.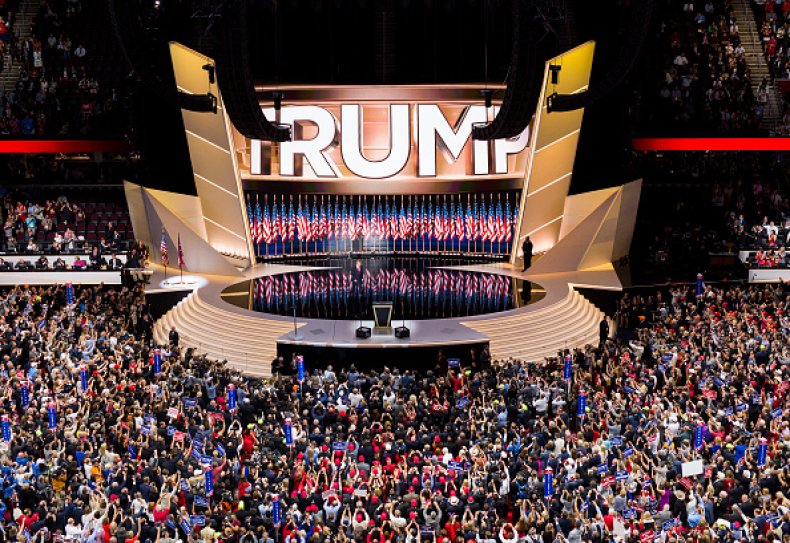 Newsom, who was just elected governor during the 2018 midterm elections, has so far positioned himself as one of President Trump's most outspoken critics. California has sued the Trump administration 50 times over the past two and a half years on everything from immigration to labor unions.
During his inaugural address, Newsom vowed that California would "offer an alternative to the corruption and the incompetence in the White House. Our government will be progressive, principled and always on the side of the people."
In his interview with Axios, Newsom said that President Trump uses racism, xenophobia and toxic masculinity to appeal to his most conservative base. He also said that the words "man up" and "don't be a sissy" were some of the "most dangerous words in the English language" because it reinforces that agenda.
"He has blatantly expressed racist points of view and expressed them on multitudes of occasions during the campaign and since," Newsom said of Trump.