Gov. Phil Murphy Defends New Jersey Storm Warnings as Hurricane Ida Death Toll Hits 27
New Jersey Governor Phil Murphy has defended his state's warnings about the remnants of Hurricane Ida after it did major damage Wednesday and left 27 residents dead and four missing.
During an appearance on CBS News' Face the Nation on Sunday, Murphy said that New Jersey's warnings about the storm's dangers were "loud and clear" in response to questions about how forceful they were.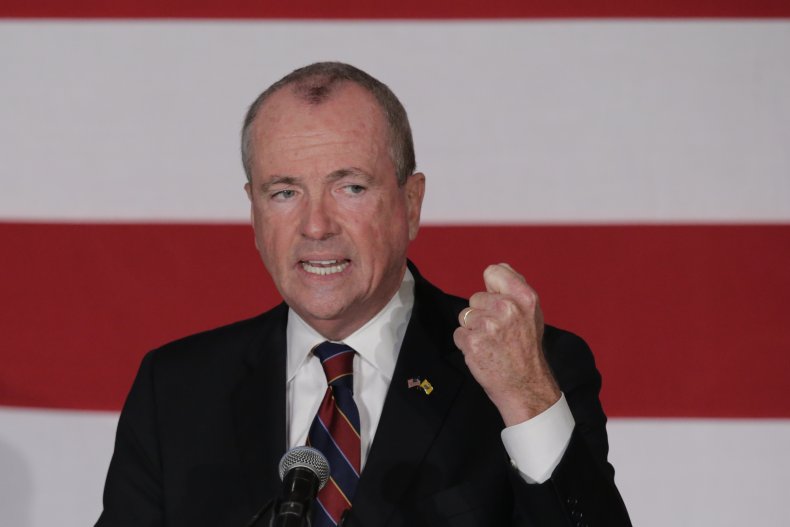 "We screamed loud and clear: tornado warnings, flood warnings, flash flood warnings," Murphy said. "We begged people to get off the road. And still, you've got 27 losses of life and enormous destruction."
Despite this, Murphy still admitted that New Jersey has considerable room for improvement when it comes to disaster warnings.
"We want to make sure that folks, when they hear these warnings... that they take them as seriously as we mean them," the Democratic governor continued. "And, God willing, we'll be able to sharpen that as well going forward."
Flash flood and tornado warnings were issued days in advance of the storm's arrival in New Jersey. Murphy issued a warning to residents and told them to "just stay in if you can" prior to its arrival, but issued no official actions, according to Politico.
Murphy declared a state of emergency around 9 p.m. on Wednesday, well after the rain had begun to cause issues, and only sent the order to press outlets an hour later.
Murphy's office in a statement sent to Newsweek elaborated on the governor's efforts to prepare the state for the remnants of Ida, including a tweet sent as early as August 31 noting that the situation was being monitored and warning residents to be ready for potential flash flooding. They also noted that Murphy had been phoning leaders in areas predicted to be impacted by the storm up until around noon on September 2 and activated the New Jersey Office of Emergency Management prior to its arrival.
Later, Murphy expressed concern that Congress could fail to pass any sort of infrastructure bill with provisions to help states prepare for increasingly extreme weather scenarios brought about by climate change.
"I think the failure would be historic," the governor said. "I think it would be, sadly, an example where America did not meet the moment. The alarms have been going off for decades, if not longer, in the intensity and the loss of life and destruction that we've seen just this week is a stark reminder. So, if it does not happen with the heaviest of hearts will do everything we can inside of our state."
The remnants of Ida were strong enough to cause rare tornadoes to touch down in the Garden State on Wednesday. One of the twisters passed through Gloucester County, near Philadelphia, in the town of Mullica Hill. Around 100 homes were damaged and several people were injured.
This story has been updated to reflect a statement sent by Governor Murphy's office.