The Government is Paying $2.4 Million to Rent Space in New York City's Trump Tower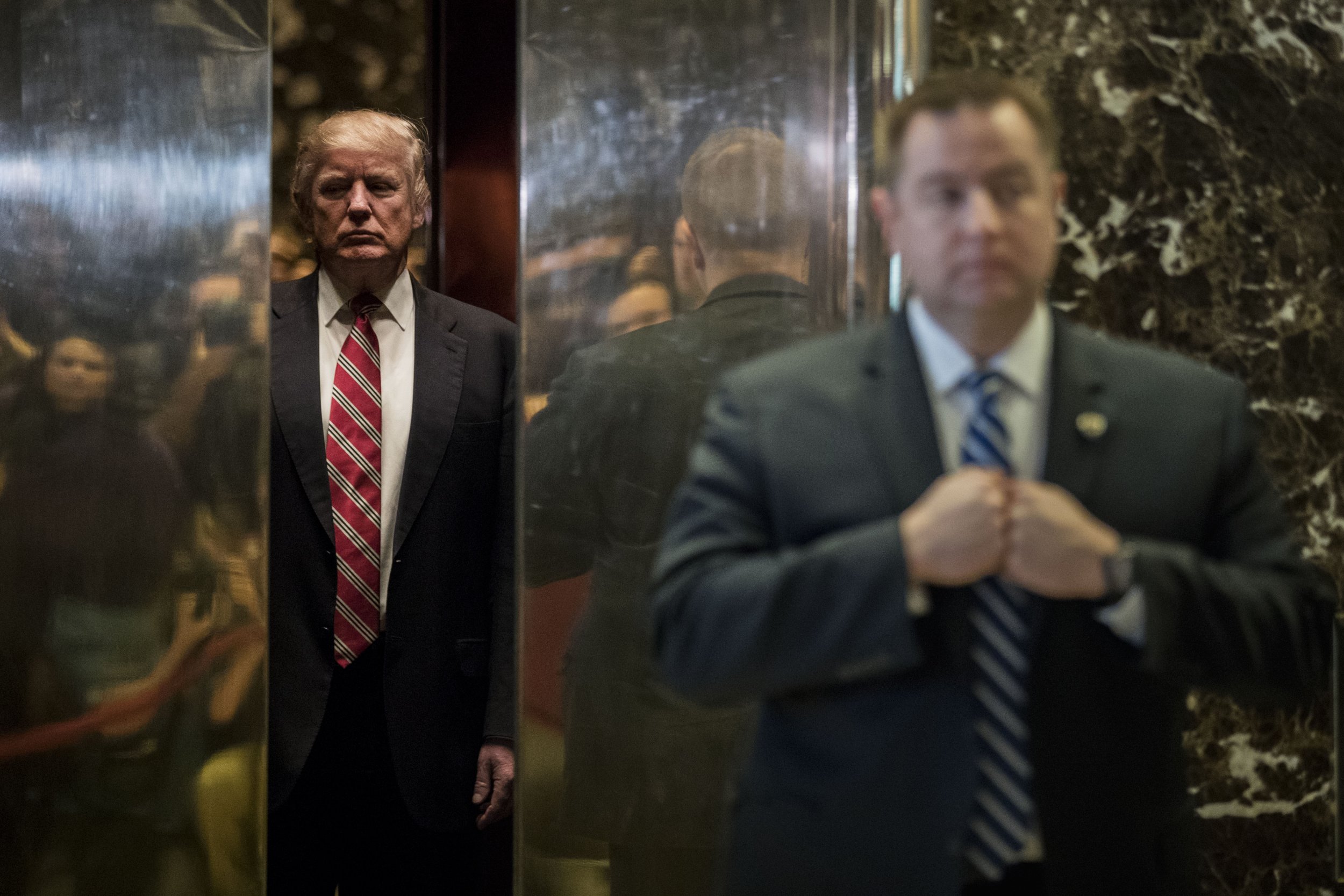 President Donald Trump hasn't lived in New York City since January, but the government is still renting an office there for the purpose of protecting him.
The Wall Street Journal published an exclusive story Tuesday night revealing that the government has been and is still paying more than $100,000 a month to use a roughly 3,500-square-foot space in Trump Tower as an outpost of the White House Military Office. Federal officials with the General Services Administration signed an 18-month lease with Trump Tower effective April 13, 2017. All in all, the agreement will cost $2.39 million.
But the money isn't going into Trump's pocket.
A spokeswoman for the General Services Administration told the Journal the office in question is owned by someone who is not connected with the Trump family and its organization. When news of the lease—but not its value—broke earlier this year, Defense Department official James MacStravic wrote in an internal email that he was "not aware of any means through which the president would personally benefit from a government lease of this space," according to Reuters.
The Pentagon confirmed to reporters in February that it was hoping to find a space "for the personnel and equipment who will support the POTUS at his residence in the building," according to the Guardian. At the time, outlets suggested that one of the pieces of the "equipment" in question was in fact the so-called nuclear football, a suitcase-sized device that follows the U.S. president around should he need to launch nuclear weapons. (It also is, apparently, a good subject for selfies.)
Trump isn't the first president to have the military set up shop nearby. As Slate pointed out, staffers under Barack Obama got a place by his house in Chicago and officers serving George W. Bush leased rooms next to his ranch in Crawford, Texas. NPR reported in 2014 that the government spent upward of $4 billion annually renting office space.
Questions remained Wednesday, however, about why the Trump apartment cost so much. The Journal found that the priciest space in the tower recently listed came in at about $60,000 a month—less than half of the $130,000 the government has recently been paying for its office.