Will There Be a Government Shutdown in 2017? Voters in New Poll Say They Hope Not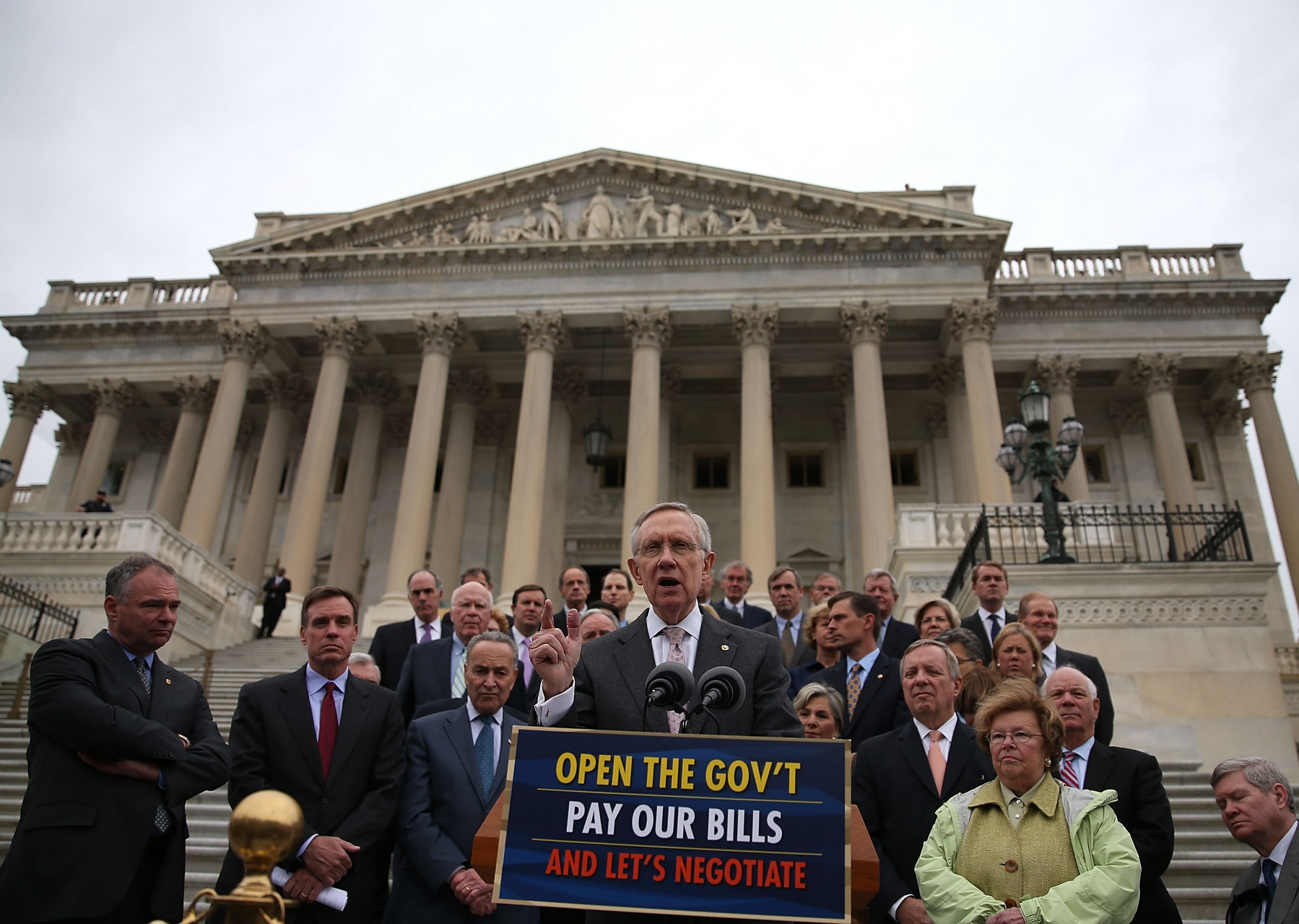 President Donald Trump suggested last week that he was willing to trigger a government shutdown to secure funding for his desired border wall with Mexico. But most people are not on board with that plan, according to a poll out Wednesday.
Politico and Morning Consult released survey results showing that 69 percent of registered voters said they believed members of Congress should "take all necessary steps" to stop a shutdown over the federal budget if possible. Three-quarters of respondents said a government shutdown would make them "very" or "somewhat" concerned.
However, some people's stances changed when pollsters specifically asked about the shutdown in relation to the border wall, which experts have estimated could cost $21.6 billion and take more than three years to complete, Reuters reports. In that case, 51 percent of GOP voters said they "strongly" or "somewhat" supported a shutdown.
Only 13 percent of Democrats said the same.
"Including the mention of the wall cues people to think of Trump and thus encourages them to consider the question along partisan lines," Jennifer Lawless, an American University professor of government, told Morning Consult. "That's why Republican support for the shutdown skyrockets."
As The Washington Post points out, Trump has addressed the idea of a shutdown before, tweeting in May that "our country needs a good 'shutdown' in September to fix mess." But it could make the president even less popular than he already is. After the most recent shutdown, in 2013, 81 percent of voters—including 92 percent of Democrats and 72 percent of Republicans—said they disapproved.
"If the president pursues this path, against the wishes of both Republicans and Democrats, as well as the majority of the American people, he will be heading toward a government shutdown, which nobody will like and which won't accomplish anything," New York Senator Chuck Schumer, a Democrat, said in a statement cited in The New York Times.
The Politico/Morning Consult poll was based on responses from 1,999 voters, collected from August 24-28.