Government Shutdown Has Personally Affected 21 Percent of Americans, Poll Shows
The ongoing government shutdown—now the longest in U.S. history—has personally affected about one in five Americans, a new poll released this week showed.
The survey from The Economist/YouGov asked a number of questions about various ways folks might have been affected by the shutdown—things like being furloughed, or needing to visit a federal office impacted by closures or not being able to see a national park or monument.
The pollster asked respondents if they, or someone they knew, had been affected by these shutdown issues. From those results, The Economist/YouGov was able to calculate that, overall, 21 percent of Americans have been "personally affected" by the shutdown in some way. Further, 46 percent of Americans "know someone who is personally affected," while 50 percent did not personally know someone who had been affected.
The survey polled 1,500 U.S. adults from January 12 through January 15. It had a margin of error of plus or minus 3 percentage points.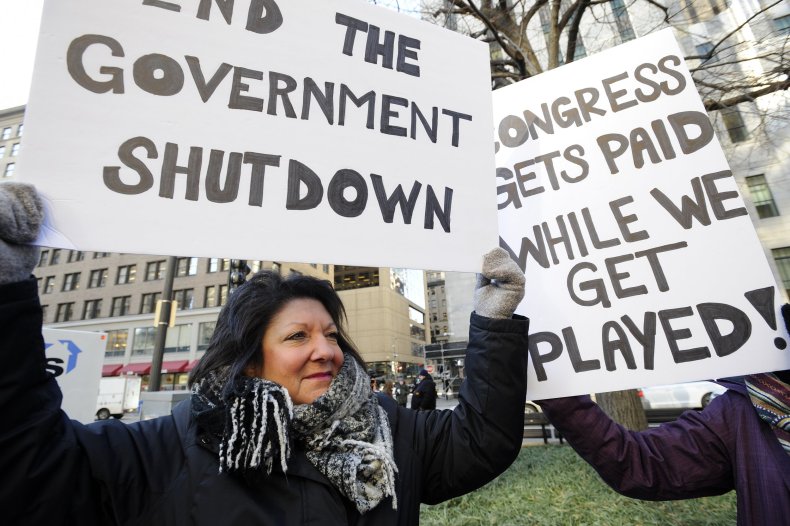 Now in its 27th day, the shutdown was sparked by President Donald Trump's refusal to sign a stopgap spending bill that did not include funding for the border wall he has long promised his supporters. Neither Trump nor Congressional Democrats have blinked in the standoff, and it remains unclear when the shutdown might end.
Recent polling has shown most voters don't want a border wall but instead want the shutdown to end and blame Trump and Republicans for the disruption to government services. Fifty percent of respondents in the new poll from The Economist/YouGov, for instance, said Trump was the most to blame for the shutdown, while just 32 percent said "Democrats in Congress."
Meanwhile, some 800,000 federal workers have gone without pay, aviation experts warned that limited resources have made flying less safe and national parks have been struck by vandalism, among many other side effects of the shutdown.