The Senate unanimously passed a one-week stopgap spending bill on Friday to fund the government and avert a shutdown—a deadline that was narrowly avoided by mere hours after several senators, including Rand Paul (R-Ky.) and Bernie Sanders (I-Vt.), used their procedural powers to prevent the legislation from swiftly passing on Thursday.
The one-week extension, known as a continuing resolution (CR), will allow lawmakers more time to potentially cobble together a stimulus package—the prospects of which appear bleak as talks teeter on the edge of crumbling—and to work out any remaining kinks in the fiscal year budget that still has not been approved.
Despite millions of Americans struggling to make ends meet amid the pandemic, Paul, Sanders and a conservative group of senators briefly flirted with the notion of forcing a shutdown that would have commenced at midnight and likely shortly dragged into the weekend to push their own legislative priorities.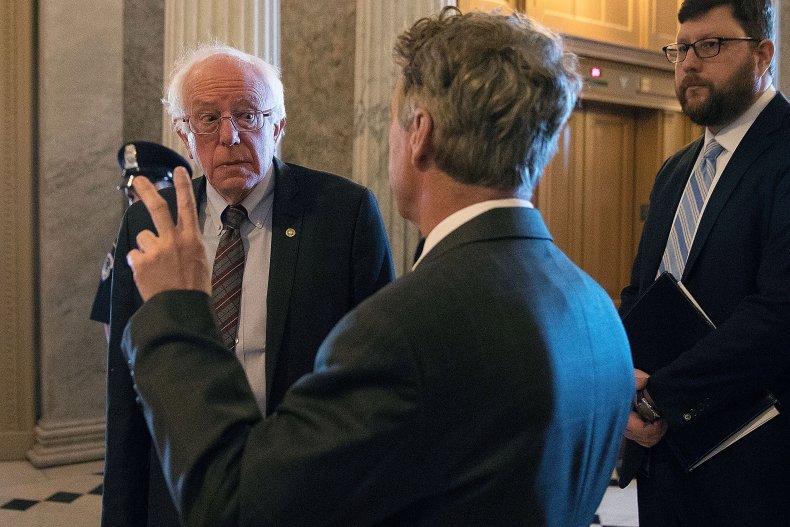 Paul had objections to an Afghanistan provision in the crucial $740 billion National Defense Authorization Act (NDAA) that funds the nation's military, which needed to pass before the chamber could address the CR. His opposition to the NDAA—which stemmed from a provision from Rep. Liz Cheney (R-Wyo.) to limit a president's powers to withdraw troops from the war in Afghanistan—led Paul to demand that its passage be delayed until Monday in exchange for allowing the CR to be streamlined to final passage Friday.
Leadership, who accused Paul of frivolously trying to drag out the inevitable passage of the NDAA, refused to buckle, and the two eventually came to an agreement. Paul's objection was to delay the NDAA by one day, which the Senate passed on Friday by 84-13. But it will face further hurdles, as President Donald Trump has threatened a veto and it's unclear whether Congress will have the support to override him.
"I think I made my point, and the point is, is that we shouldn't be making it harder for a president to leave or end the war, no matter who the president is," Paul, a libertarian-leaning lawmaker, told reporters on Friday. "I don't think my point had anything to do with [the potential shutdown]. Had I really been doing this, which I'm not really responsible for... I think the whole media group up here misses the point of the substance of things."
Paul, who's no stranger to acting as a thorn in leadership's side with 11th hour showboat tactics, forced a brief shutdown in 2018 over government spending. It didn't go over well with his fellow Republicans at the time, and GOP leaders on Thursday made their frustration with all the relevant parties known to the press.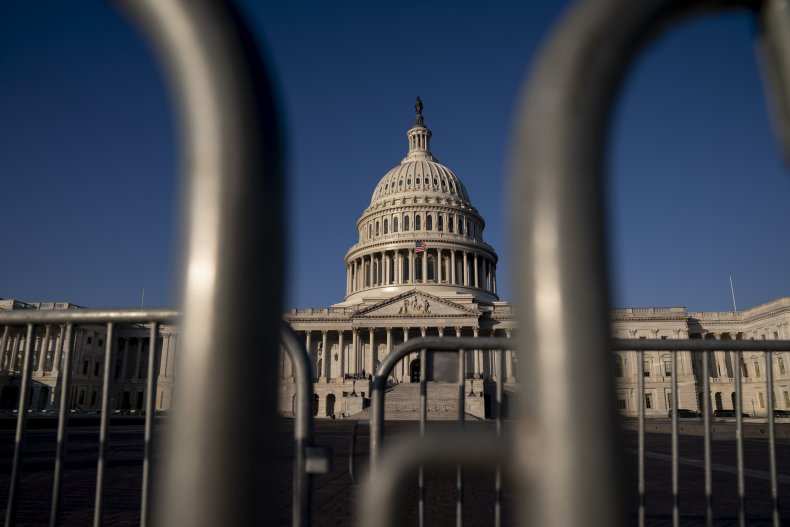 Sanders also threatened a shutdown unless leadership allowed a standalone vote on a provision from him and Sen. Josh Hawley (R-Mo.) for another round of $1,200 checks for adults and $500 for children. A bipartisan and bicameral stimulus proposal still being negotiated that has the best chances of passing Congress excludes more individual payments.
Sanders and Hawley initially objected to the CR passing by voice vote and made separate speeches, only to shortly thereafter withdraw their objections. However, both men threatened to block an expected budget vote next week, if their push for direct payments is not included.
"The alternative is we'll spend Christmas here," Sanders said. "So, I'm fairly confident."
And ironically, a group of conservative senators, including Mike Braun (R-Ind.), James Lankford (R-Okla.), Ron Johnson (R-Wis.) and Rick Scott (R-Fla.), threatened a shutdown if their legislation to prevent shutdowns didn't also receive a vote. Paul also pushed for a vote on his own version of a shutdown prevention bill.
Leadership also did not allow a vote on these measures.
Lankford and Johnson said they were not holding the CR hostage over their push to prevent shutdowns and noted the irony that that would entail.
"I didn't want to threaten shutting down the government to get a vote on my prevent government shutdown act. That doesn't sound like a real logical thing to do," Johnson said. "We obviously were looking to leadership to see if there was some kind of way we could get a vote."