Will Government Shutdown Affect Social Security, Disability Checks, Medicaid, Medicare Payments?
As Congress and President Donald Trump teeter on the brink of a shutdown over border wall funding, millions of Americans worry about what a partial closure of the federal government could mean for the Social Security checks and the Medicare and Medicaid they rely on, especially during the holiday season.
The good news is that Social Security, Medicaid and Medicare payments won't be interrupted by the partial shutdown. All three programs are considered mandatory spending and are not affected by a federal budget debate. New applicants to the programs, however, may experience delays in processing. The U.S. Postal Service will also remain funded, so checks should arrive in the mail on time.
The Social Security Administration issued a shutdown contingency plan this month, outlining how it would remain in operation as some federal workers get furloughed and other programs shut down.
"Funding for the programs under Titles II, XVI, and XVIII of the Social Security Act will continue, even in the event of a lapse in appropriations," the plan said.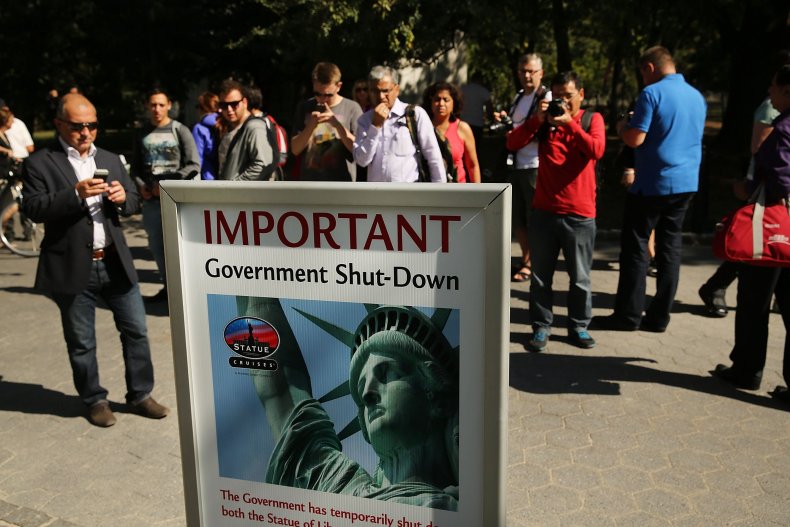 Some nonessential employees of the Social Security Administration will be furloughed, so expect longer lines than usual at local offices or longer hold times on the phone. Additionally, benefit verification and the issuing of new Social Security cards will temporarily halt.
For military veterans, Veterans Affairs disability and retirement checks are expected to go out on time, as will survivor benefits.
Still, the shutdown would cause hundreds of thousands of government employees to be furloughed or work without pay just before the holidays.
About 400,000 federal employees would be expected to work without pay, and an estimated 350,000 federal employees would be furloughed. Among those being asked to work without pay are Secret Service, Border Patrol and airport security officers.
President Donald Trump warned on Friday afternoon that his shutdown could "last a very long time."
"We are totally prepared for a very long shutdown, and this our only chance that we'll ever have, in our opinion, because of the world and the way it breaks out, to get great border security," he told reporters.
The president also urged Senate Majority Leader Mitch McConnell to pursue a "nuclear option," which would allow a bill to pass through the Senate with a simple majority of 51 instead of 60 votes and end the minority party's ability to filibuster legislation.
"Mitch, use the Nuclear Option and get it done! Our Country is counting on you!" Trump tweeted Friday. But several Republicans said they would not back such a move.