The Reason Why Drake, Kanye West, and The Weeknd Missed The Grammys
The 64th Annual Grammy Awards took place on Sunday, April 3 and some of the biggest names in music were present at the MGM Grand Garden Arena in Las Vegas, with many hoping to take home an award.
The biggest winners of the night were teen superstar Olivia Rodrigo, winning Best Pop Vocal Album, Best New Artist, and Best Pop Solo Performance, and Jon Batiste, who was awarded the highly-coveted Album of the Year alongside Best American Roots Performance, Best Score Soundtrack For Visual Media and Best American Roots Song, as well as Best Music Video.
While the majority of the nominees were in attendance, Kanye West, now legally known as Ye, and The Weeknd were missing. Canadian rapper Drake was also noticeably absent. Newsweek has everything you need to know about their no-show.
The Reason Why Drake, Kanye West, and The Weeknd Missed The Grammys
Drake
Canadian rapper Drake was originally nominated for Best Rap Album for Certified Lover Boy and for Best Rap Performance for his song "Way 2 Sexy" (featuring Future and Young Thug).
However, on December 6, 2021, a representative for the Recording Academy confirmed to Variety that Drake had withdrawn his two Grammy nominations. Drake has not spoken out about his decision to withdraw his Grammy nominations, but the fact he was no longer up for any awards, most likely explains his absence.
His withdrawal from the ceremony may come as a bit of a shock to fans, considering he has won four Grammy Awards in the past.
However, for some Drake fans, his absence may not be a huge surprise, considering his contentious relationship with the Recording Academy in the past. In 2018, he refused to submit his album More Life due to his frustration with his win in 2017 for Best Rap Song with chart-topper "Hotline Bling", despite the track not being a rap song, reported The Guardian.
Speaking to Beats 1 Radio Show about the 2017 win, Drake said: "I feel almost like alienated or you're trying to purposely alienate me by making me win rap awards, or either just pacify me by handing me something, putting me in that category, cos it's the only place you can figure out where to put me."
Then, in 2019, Drake attended the ceremony to accept the Grammy award for Best Rap Song for his single "God's Plan", where he gave a scathing speech about the Recording Academy.
He said on stage: "This is a business where sometimes it's up to a bunch of people who might not understand what a mixed-race kid from Canada has to say or a fly Spanish girl from New York or anybody else, or a brother from Houston right there, my brother Travis [Scott].
"If there are people who have regular jobs who are coming out in the rain, in the snow, spending their hard-earned money to buy tickets to come to your shows, you don't need this right here. I promise you, you already won."
In 2020, he also supported The Weeknd over his snub from the 2021 nominations list, writing on Instagram: "I think we should stop allowing ourselves to be shocked every year by the disconnect between impactful music and these awards and just accept that what once was the highest form of recognition may no longer matter to the artists that exist now and the ones who come after."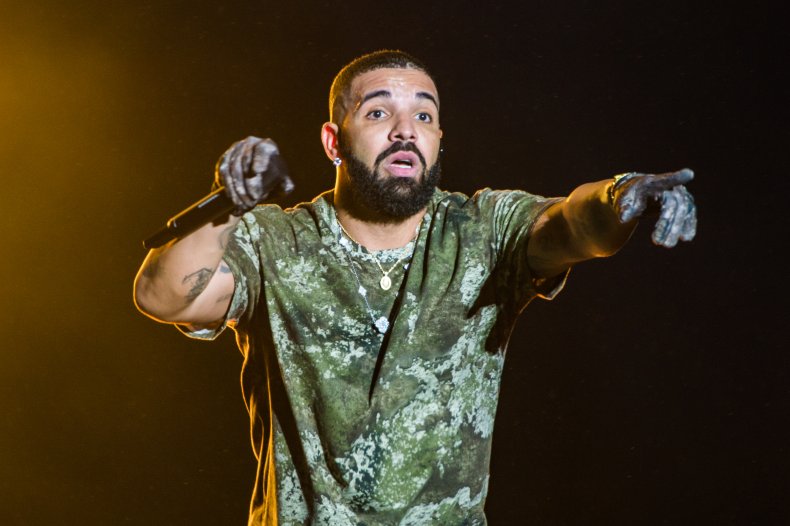 Kanye West
Ye, who has 24 Grammy awards to his name, was also missing from the 2022 Grammys, for the seventh year in a row.
Back in 2015, he criticized the academy for not nominating his albums My Beautiful Dark Twisted Fantasy and Watch The Throne, his collaboration with Jay Z in 2015. He also openly criticized the Academy that same year when Beck beat Beyoncé's self-titled album with his album Morning Phase for Album Of The Year.
However, after skipping out on the Grammys for seven years, it looked like Ye was set to make his highly anticipated return to the ceremony.
With five nominations this year, Ye was also set to perform at the ceremony. However his slot was pulled due to "concerning online behavior", reported The Hollywood Reporter.
Despite his absence, Ye took home the awards for his latest album Donda, winning Best Melodic Rap Performance alongside The Weeknd and Lil Baby for "Hurricane" and Best Rap Song for "Jail" alongside, Dwayne Abernathy Jr., Shawn Carter, Raul Cubina, Michael Dean, Charles M. Njapa, Sean Solymar, Mark Williams and Jay-Z.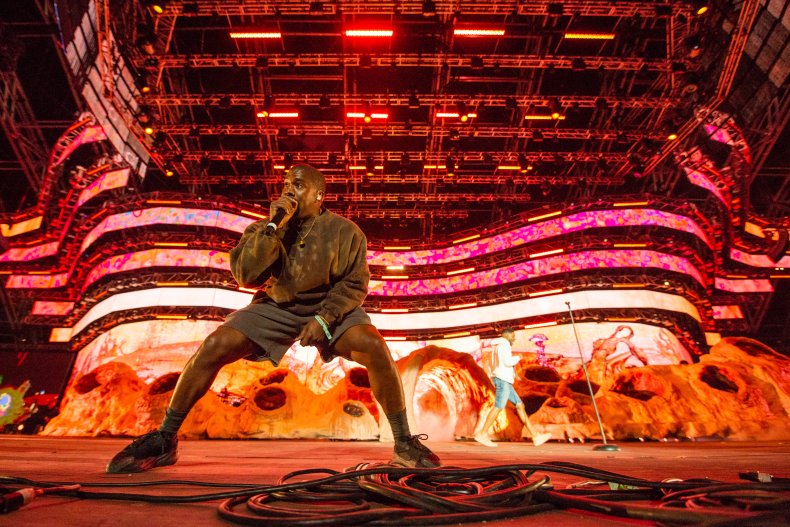 The Weeknd
Despite receiving a nomination for Best Melodic Rap Performance for "Hurricane" featuring Ye and Lil Baby, The Weeknd (real name Abel Tesfaye) was also absent from The 2022 Grammys.
In March 2021, The Weeknd announced he would permanently boycott the ceremony, telling The New York Times he would no longer allow his label to put forward his music for nomination.
He said: "Because of the secret committees, I will no longer allow my label to submit my music to the Grammys."
The Weeknd had also tweeted the Grammy's "remain corrupt" when his 2020 album After Hours received no nominations and his 2019 single "Blinding Lights", which went viral and topped charts across the world, went unrecognized in the nominations.
He penned on Twitter in November 2020: "The Grammys remain corrupt. You owe me, my fans, and the industry transparency...
In response, the Recording Academy's Harvey Mason Jr, who was serving as chair and interim president at the time, said in a statement: "We understand that the Weeknd is disappointed at not being nominated. I was surprised and can empathize with what he's feeling. His music this year was excellent, and his contributions to the music community and broader world are worthy of everyone's admiration."
Newsweek has contacted Drake's, Ye's and The Weeknd's representatives for comment.