Grammy Award Winners 2022: A Big Night for Jon Batiste and Silk Sonic
Jon Batiste went into Sunday night's Grammy Awards with the most nominations and he walked away with the most wins, too, picking up five prizes.
Following close behind him was Silk Sonic with four awards. The R&B duo of Bruno Mars and Anderson .Paak won a "clean sweep" of awards, including the coveted Record of the Year and Song of the Year for their track "Leave the Door Open."
Foo Fighters, still mourning the loss of drummer Taylor Hawkins, won a trio awards while newcomer Olivia Rodrigo, Chris Stapleton, D'Mile and CeCe Winans also all won three.
The main ceremony also featured 20 different live performances from dozens of musicians, and Ukrainian President Volodymyr Zelensky also made a surprise appearance.
Winners of the main categories
There are 70 different categories at the Grammy Awards, offering musicians across different genres to excel in their own field. Within the general field there are just four categories which pit different genres up against each other.
The winners of this year's general categories are as follows:
Record of the Year - "Leave the Door Open" by Silk Sonic
Album of the Year - We Are by Jon Batiste
Song of the Year - "Leave the Door Open" by Silk Sonic
Best New Artist - Olivia Rodrigo
Each of these aforementioned winners also won separate awards from genre-specific categories.
Jon Batiste, the biggest winner on the night with five different prizes, also won Best Music Video for "Freedom." He performed the song live at the Grammys, too. Batiste also picked up the awards for Best American Roots Performance, Best American Roots Song, and Best Score Soundtrack For Visual Media.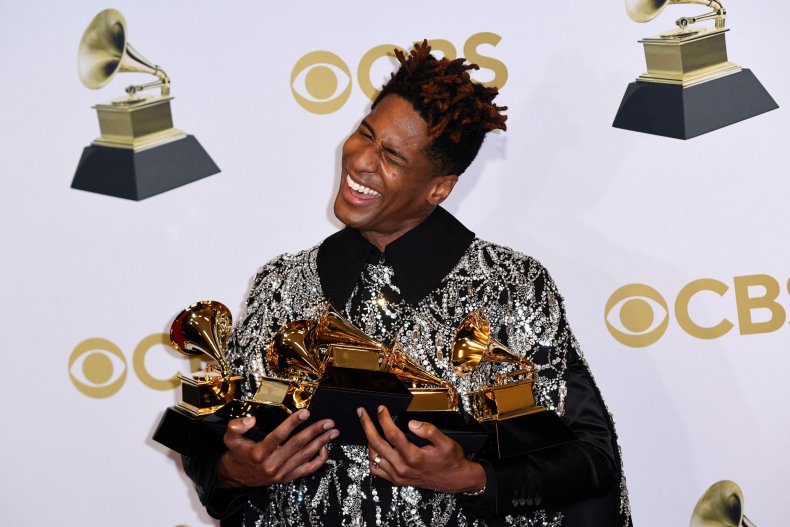 Silk Sonic won in every category for which they were nominated. The duo also won Best R&B Performance and Best R&B Song for "Leave the Door Open." The pair celebrated each win by dancing to their own songs onto the stage to collect the golden gramophone.
Meanwhile, 19-year-old Rodrigo also won Best Pop Solo Performance for "Driver's License" and Best Pop Vocal Album for Sour.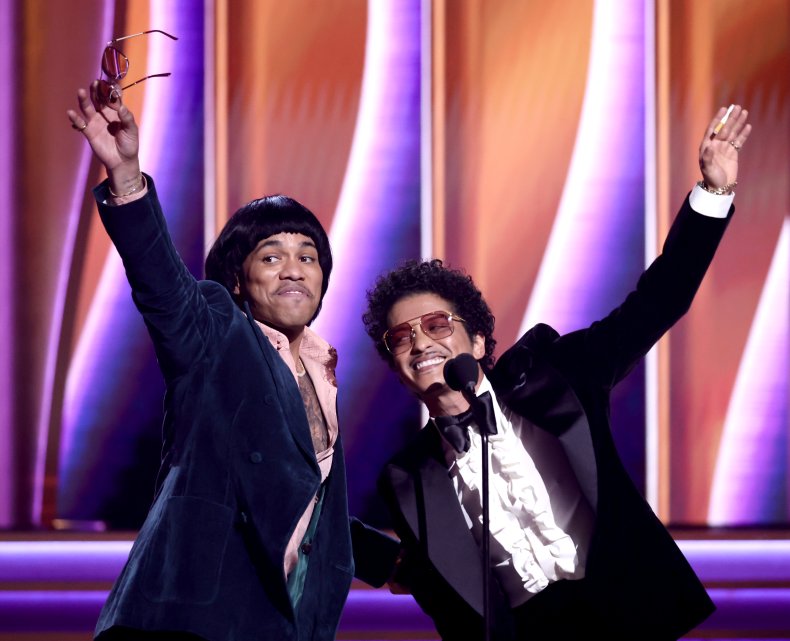 Other multiple winners at the 2022 Grammys
Despite being absent from the ceremony, Foo Fighters made their presence felt by winning three awards. They were originally scheduled to perform but dropped out after the death of their drummer Taylor Hawkins last week. A tribute to him was played and Billie Eilish wore a shirt with a picture of Hawkins on it during her performance.
Chris Stapleton won in three country music categories, Dernst "D'Mile" Emile II's collaboration with Silk Sonic gave him three awards, while CeCe Winans won a trilogy of gospel/contemporary Christian categories.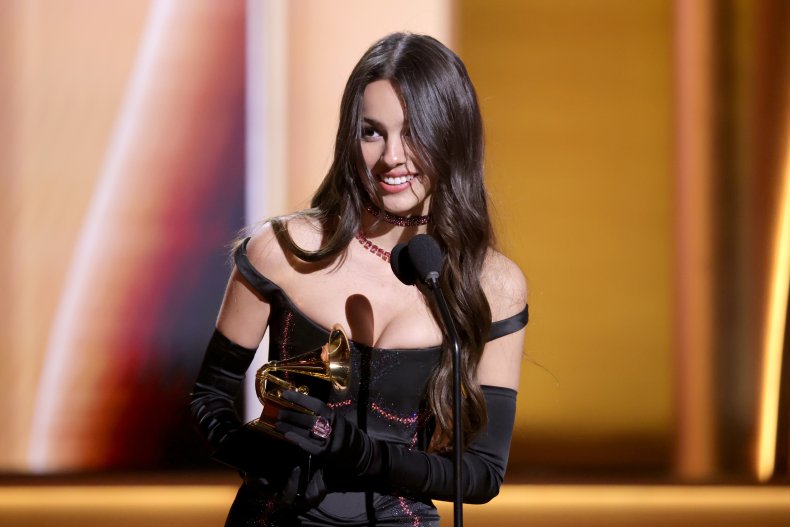 Kanye West came into the 2022 Grammy Awards with five nominations, and even though he wasn't present at the ceremony, he won two of them. His prizes for Best Rap Song for "Jail" and Best Melodic Rap Performance for "Hurricane" took Ye's total number of Grammys to 24.
Three more artists, Brody Brown, Chick Corea and Jazmine Sullivan, all won two awards on the night, too.
Full list of winners
There is a whole list of recognizable names who won just the one award on the night. Doja Cat got a positive response for her hilarious speech after rushing back from the bathroom to accept the Best Pop Duo/Group Performance for "Kiss Me More" Featuring SZA.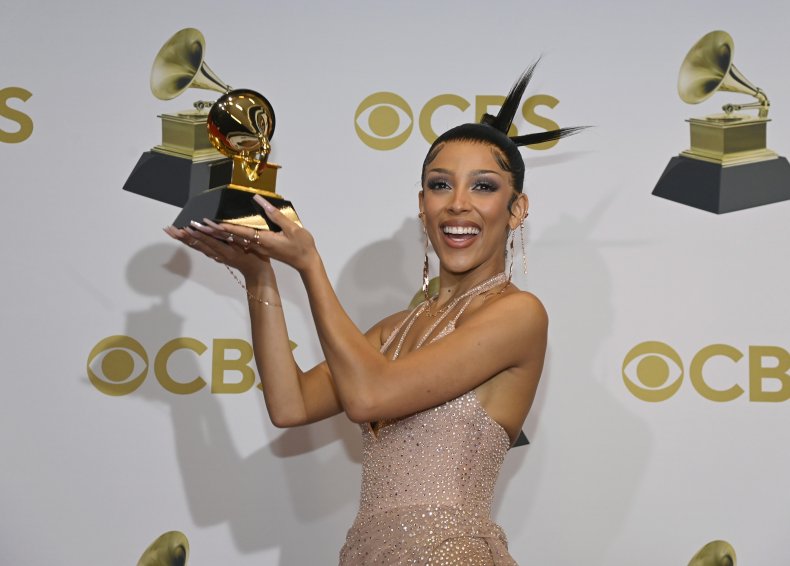 Tony Bennett and Lady Gaga won the Grammy for Best Traditional Pop Vocal Album for Love For Sale. Gaga also performed a tribute to Bennett who recently retired the physical challenges brought on by his Alzheimer's disease.
St. Vincent, H.E.R., Tyler, the Creator, Carrie Underwood, Bad Bunny, Don Cheadle, Questlove, Bo Burnham and, controversially, Louis C.K. also all won a Grammy Award at the 2022 ceremony.
The full list of winners from all 70 categories can be seen on the official Recording Academy Grammy Awards website here.